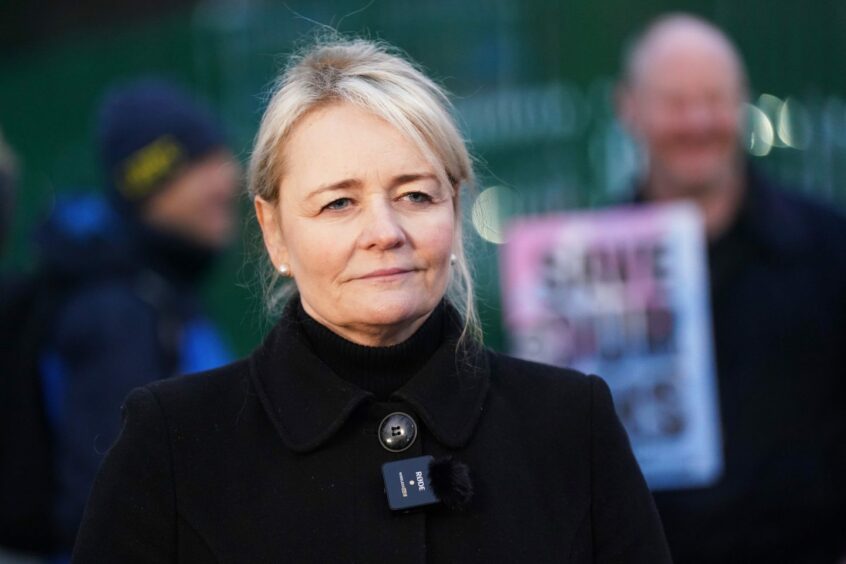 Unite, the UK's largest offshore union, has hit out at Sir Keir Starmer over his plan for a Labour government to block new North Sea licensing.
General secretary Sharon Graham said: "Grabbing the headlines is easy, developing a serious plan for more renewable energy is not.
"When Keir Starmer decided to let the world know that he would halt new oil and gas production in the North Sea he left out everything that was important – the detail.
"Labour must now be very clear that they will not let workers pay the price for the transition to renewable energy. When it comes to jobs we can't have jam tomorrow."
The industry has been responding to a Sunday Times article which said the party would block further North Sea licensing.
Labour needs clear plan for renewables shift
Labour, which has received £1.5m donations from Dale Vince, a major donor of Just Stop Oil, has received widespread criticism for the plan.
Opponents have highlighted that the UK is a net importer of both oil and gas, and is expected to remains so until 2050, according to the UK Government's advisors (the Committee on Climate Change).
The NSTA regulator has also warned that existing production without new projects could stop by 2030.
Meanwhile, the shift to renewables has several barriers which government needs to overcome.
These include the offshore wind industry blocking a skills passport for oil workers; a major lack of grid capacity for the UK's huge number of planned offshore wind developments; and a need to ramp up the UK's ports and supply chain.
Renewable production is also intermittent, without widespread production, battery storage (or other means of storage like hydrogen) to provide reliable supply – hence power prices are linked to consistent baseload gas.
Unite has called on Labour, which is well ahead in the polls before a general election expected next year, to deliver a concrete plan.
David Whitehouse, CEO of trade body Offshore Energies UK, has warned that 200,000 people across the country rely on the industry for work.
Three asks
Unite has called for three items for a North Sea transition plan, including for workers and their communities to be put "front and centre".
The union said substantial investment is required, noting Labour "or any other serious party" has not yet said they will "commit to the serious amounts that will be needed".
Unite has also called for public ownership of the energy system "to deliver for workers and communities".
Ms Graham said: "We need a worker-led transition through collective bargaining that will guarantee jobs, pay and conditions for all the tens of thousands of workers in North Sea and supporting industries.
"We cannot have a repeat of the devastation wrought on workers and their communities by the closure of the coal mines. It is reckless in the extreme to talk about halting this industry without offering a coherent, fully funded plan for jobs."
Labour is reported to be setting out more details during an event in Scotland next month.
Earlier today, a Scottish Labour spokesperson said the plans will not involve a "cliff-edge" adding that "existing licences will continue and using existing wells sensibly is baked into our plans."
Recommended for you

Sir Keir Starmer 'no show' in Aberdeen despite promised summer visit