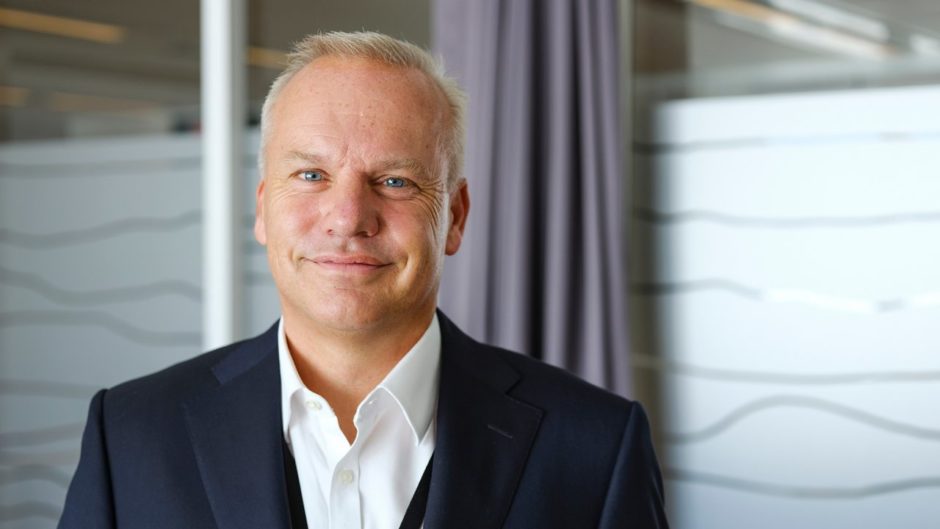 Equinor's year-on-year takings have been trimmed in half in what is likely to be a common theme amongst the world's oil and gas giants in the coming days.
The Norwegian state-owned energy group (OSLO: EQNR) on Wednesday posted second quarter pre-tax profits of around $7.4 billion, down from $19.8bn in Q2 2022.
For the first six months of the year returns were $21bn, a significant decline on H1 2022's figure of $36bn.
Revenue for Q2 2023 stood at $22.8bn, again a drop on the $29.2bn reported for Q2 2022.
Like its Norwegian counterpart Var Energi yesterday, Equinor attributed the variance to "lower prices for liquids and gas".
And the impact of cooler commodity prices are likely to be mirrored by Shell and TotalEnergies when they unveil their results later this week.
Despite the modest decline in its financials Equinor has opted to maintain its 2023 dividend, and will kick off a third tranche of share buybacks for 2023 of $1.67bn.
Anders Opedal, president and chief executive of Equinor, said: "Equinor delivered solid earnings in a quarter affected by turnarounds and energy prices down from the extraordinary levels last year.
"We have increased the production capacity on Johan Sverdrup and achieved record production from the field. Our international portfolio had strong production in the quarter. We continue with significant capital distribution and expect a total distribution of 17 billion dollars in 2023."
"In the quarter we made good progress on our project portfolio. Together with our partners, we took the final investment decision on the BM-C-33 project in Brazil. Development of two subsea tie-back fields on the NCS were approved, both are expected to quickly contribute to new production to the market with low costs and emissions from production.
"Last week we entered into an agreement to acquire the renewables company Rio Energy, and we expect first power from Dogger Bank during the summer."
Production steady thanks to Johan
On the production side, Equinor delivered 1,994 thousand barrels of oil equivalent (mboe) per day for the second quarter, slightly above the 1,984 mboe a day in Q2 2022.
Capacity at Johan Sverdrup was increased to 755,000 boe per day, and "high production from the Peregrino field in Brazil contributed to the strong liquids production in the quarter".
Power production from renewables was 345 gigawatt hours (GWh), up from 325 GWh last year, mainly the result of production from the Hywind Tampen floating wind farm.
And that will soon ramp up further, with the Oslo-listed firm expecting first power from the huge Dogger Bank development this summer, ahead of a full production in Q3 2024.
At the end of June Equinor also completed its planned takeover of Suncor Energy UK, including its 40% interest in the Rosebank field, taking its total stake to 80%.
Located West of Shetland, the development, the UK's largest untapped resource, is currently awaiting government approval, and has become another key battleground between industry and climate campaigners.
Equinor catching eye of environmentalists again
It means that despite posting diminished returns Equinor has still attracted the attention of environmental groups.
Members of Fossil Free London delivered a huge novelty cheque to the company's office in the UK capital last night.
The lampoon was designed to highlight the "£3.75bn tax break" the Norwegian business may receive if Rosebank is approved by MPs when they return from summer recess.
Campaigners from Friends of the Earth Scotland will replicate the action at Equinor's North Sea base in Aberdeen later today.
Reacting to Wednesday's results, Greenpeace UK climate campaigner Philip Evans said: "Oil giants like Equinor keep raking in billions in profits while fires rage and people around the world pay a heavy price for their climate-wrecking business.
"Instead of stopping fossil fuel companies from causing more damage, the UK government is poised to greenlight Rosebank, the largest untapped oil field in the North Sea.
"This won't make a jot of difference to our energy bills, but thanks to Rishi Sunak's windfall tax loophole, UK taxpayers will bung Equinor nearly £4 billion in subsidies to develop the oil field. How's that supposed to help ordinary people struggling with the cost of living crisis?
"The prime minister should stop bankrolling oil giants and start investing in infrastructure that will actually help UK households, like home insulation and affordable renewable energy."
Recommended for you

Eni sees profits drop 64% in H1 results on lower oil and gas prices