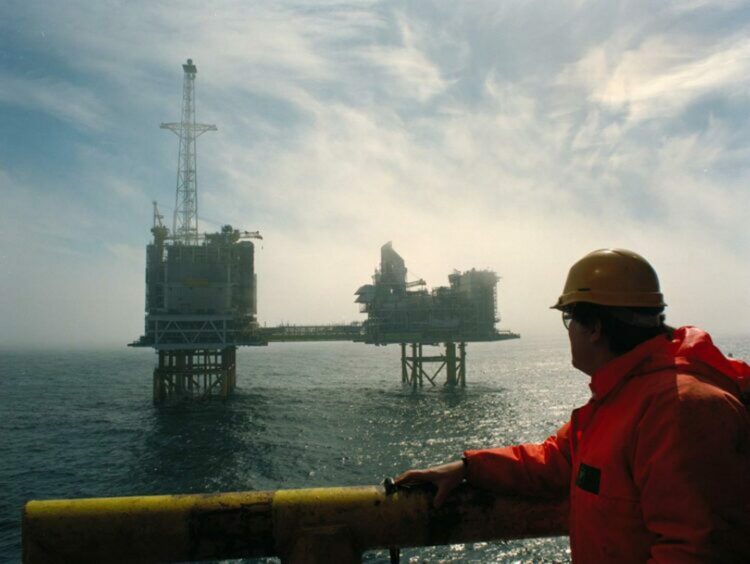 Emissions from North Sea oil and gas production have fallen for the third year in a row, but regulators warn that the industry has no room to rest on its laurels.
The North Sea upstream sector saw a 3% reduction in its greenhouse gas (GHG) output during 2022, according to the latest Emissions Monitoring Report from the North Sea Transition Authority (NSTA).
Cumulatively, the result shows the industry has slashed emissions by some 23% between 2018 and 2022, exceeding its target of 10% by 2025 and within touching distance of its 25% reduction target for 2027.
As a result, the regulator is confident the sector is "well on track" towards meeting the incremental targets set out as part of the 2021 North Sea Transition Deal (NSTD).
That is despite a small increase in overall oil and gas production in 2022, which the NSTA feared would cause emissions to flatline or even temporarily rise.
Other figures reveal further cause for optimism. The total emissions intensity of the basin decreased from 30.1 kgCO2/boe in 2021 to 28.8 kgCO2/boe in 2022, while flaring also fell by more than 10% during the year, contributing to an overall reduction in flared gas of nearly 50% between 2018 and 2022.
However, the NSTA cautioned that "significant progress" is now required for the sector to meet its 2030 goal of a 50% reduction on 2018 levels – an achievement the regulator makes clear is an "absolute minimum" expectation.
Commenting on the findings, NSTA director of strategy Hedvig Ljungerud hailed the "really positive findings".
"However, we can't hide from the fact that there is more work to do," she added.
"The NSTA will steadfastly hold the sector to account on emissions, including its pledge to halve emissions by 2030, which is the absolute minimum we expect."
Further action needed
Greater activity means the sector may also have to work harder to maintain momentum. Year-to-date figures suggest that emissions may increase slightly in 2023, though should fall again in 2024 and every year after, until "well into the 2040s."
Maintaining progress will also require further investment and the adoption of new technology and further emissions-curbing initiatives, the regulator said, without which the 2030 target would not be met.
Nearly four in five (78%) offshore facilities have successfully lowered emissions during the last four years, the data shows. Of these, just under 60% of reductions were made through active emission reduction measures, while the rest were achieved via cessation of production (CoP).
To date, the NSTA said it has received and analysed 65 Emission Reduction Action Plans (ERAPs) – plans for individual assets which outline the projects and investments licensees plan to make to ensure compliance.
Other targeted interventions – such as the introduction of a Methane Action Plan – are also having an effect.
Meanwhile, electrification of offshore assets is vital towards achieving the 2030 target, but timing and rollout is critical.
The report notes that the gap between a rapid and extensive take-up of projects between 2028-32 and low and slow adoption "greatly influences" the effectiveness of electrification, with total savings cut by up to six times if fewer facilities are hooked up.
"If first power can, be achieved by 2028, the potential savings are substantial, with the high case delivering an additional 4.1 MtCO2e relative to the central case between 2028 and 2030.
"In the high case, electrification has the potential to contribute to a reduction in the industry's total emissions of nearly 60% by 2030 relative to 2018," the report adds.
At a minimum, it says a central case of eight fully electrified assets is required by 2030.
"This means that the industry cannot afford to let plans slip and must focus on punctual delivery of these significant emissions reduction projects to realise their full potential," the authors warned.
Oil giants target December 2028 for North Sea electrification scheme
Closing fields early could cost 100m barrels
The report also begins to quantify the impact of shifting CoP dates on the ability of firms to meet major reduction targets. CoP dates are not fixed and can move forward and backward in time depending on asset specific economics and other factors.
NSTA modelling shows that the 2030 reduction target could be met early by bringing forward CoP dates for key assets – but that doing so will have "a consequential impact" on oil and gas production, potentially in the region of 100 million barrels of oil equivalent between 2023 and 2030.
It says this be roughly equivalent to 3% of the UK's projected oil and net gas production over the same time period – production which would have a GHG intensity of 47 kgCO2e/boe, more than double the current offshore average.
Analysts indicated earlier this year that they expect the shuttering of older facilities – and not electrification – to drive most of the reduction progress prior to 2030.
Looking for a connection: Will the North Sea hit its 2030 emissions target?
NSTA analysts will present the main findings of the Emissions Monitoring Report during a seminar at Offshore Europe in Aberdeen this week, taking place from 10-11am on Wednesday 6 September.
Recommended for you

Major expansion for Acorn CCS in Aberdeenshire with new carbon storage licences