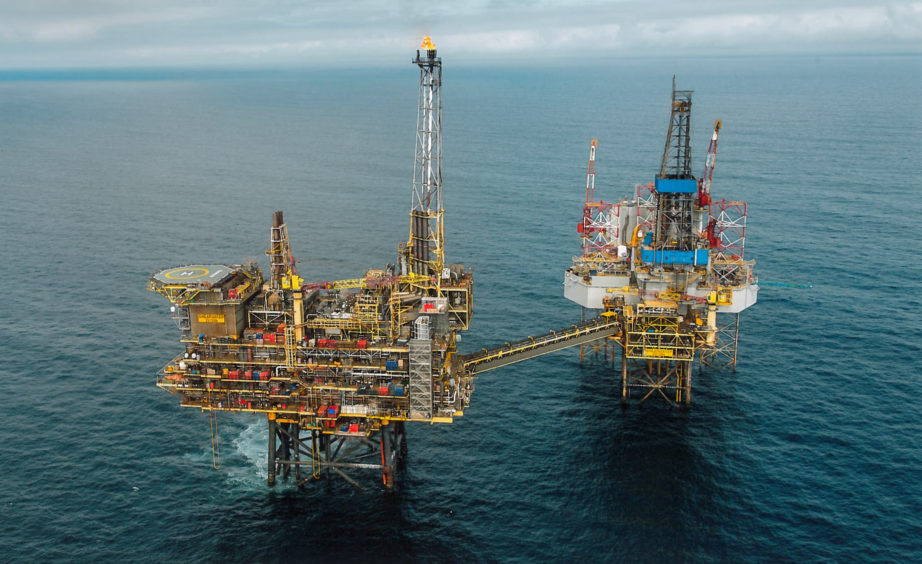 Analysts have questioned the feasibility of electrifying major Central North Sea assets given the maturity of the area.
In a presentation on UK offshore emissions during Offshore Europe, Wood Mackenzie research director for North Sea upstream Gail Anderson said her team had "reservations" about the success of electrification projects in some areas of the basin.
One scheme aimed at the central North Sea known as CNSe and backed by TotalEnergies (XPAR:TTE), Shell (LON:SHEL), and BP (LON:BP) could help to decarbonise four key production hubs: BP's ETAP, TotalEnergies' Elgin, Harbour Energy's Judy and Shell's Shearwater.
However, Wood Mackenzie estimates that 80% of resources have already been produced leaving less than 600m barrels of oil equivalent (boe) remaining in the area.
As a result, Ms Anderson questioned the longevity and these assets and their viability for electrification given their likely cessation of production dates.
"There's a real doubt about whether electrification in the CNS is feasible on account of the maturity of the basin.
"All of these assets will be ceased by 2040 or earlier. When you consider that an electrification project of this scale, which has many complexities, probably won't come online until 2030 at the earliest.
"That means a project like that would potentially have a lifecycle of ten years or probably less."
Overall, this makes for a "weakened" case for investment, she suggested.
Earlier in the week, Glenn Brown of Harbour Energy told a conference panel session that the London-listed firm is having "difficulty" with its plans for the area.
According to a scoping report prepared by consultancy Xodus, the project secured a grid connection offer in September 2022.
The same report suggests CNSe is targeting Q1 2027 for the start of onshore construction and offshore installation, with the goal of being ready for first power in December 2028.
Oil giants target December 2028 for North Sea electrification scheme
Electrifying Rosebank would 'halve' emissions
The case for investment elsewhere may be stronger. Ms Anderson said electrification could halve the emissions intensity of longer-life projects West of Shetland such as Rosebank, Cambo and Clair – some of which could still producing beyond 2050.
Meanwhile, just shy of 50% of the region's resources – over 1.6bn boe – remain in place.
"It's important to state that Rosebank will probably have the lowest emissions intensity of any oilfield that's been developed in the UK, but electrification has the potential to bring that down even further."
Work is already underway to explore powering the assets using onshore wind energy carried from or via Shetland.
However, while BP, Equinor and Ithaca Energy have vowed to explore options, much remains to be done – and notably Wood Mackenzie's analysis of Rosebank does not include electrification in its base case.
Either way, the North Sea Transition Authority (NSTA) has made clear that electrification is vital towards the sector achieving its 2030 emissions targets, and that it expects eight fully electrified assets "as a minimum" to hit that goal.
Recommended for you

Ithaca hits pause on West of Shetland electrification involvement