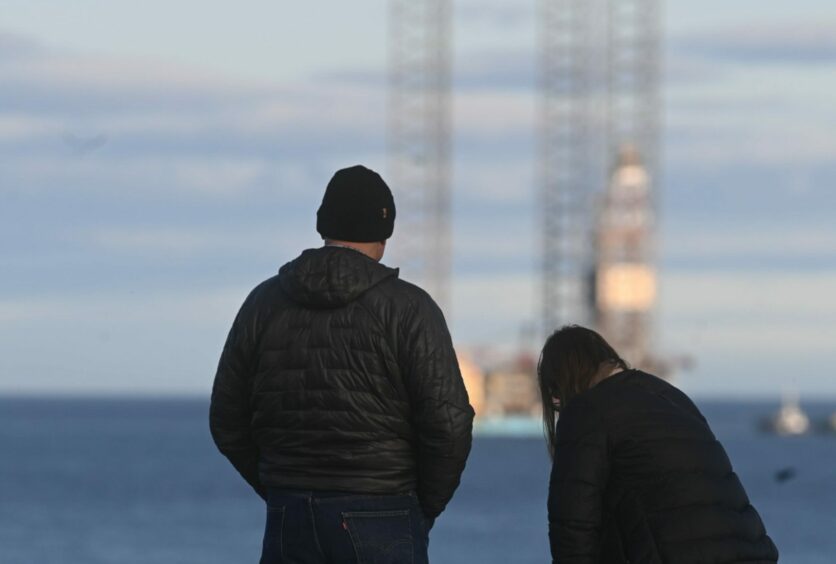 Holyrood wants to hear directly from oil and gas workers in the north-east as it assesses how best to manage the difficult shift from fossil fuel to renewable energy.
These expert views from the front line in the region will help focus attention in a new inquiry, crucial to political decisions made in Edinburgh.
It comes two days after a landmark report warned that up to 95,000 offshore energy jobs in the UK could be at risk if investment does not "increase significantly".
The research from Aberdeen's Robert Gordon University follows trade body Offshore Energies (OEUK) saying £100 billion of North Sea investment was stalled over political uncertainties.
Jobs warning
Ryan Crighton, policy director at Aberdeen and Grampian Chamber of Commerce, welcomed the opportunity for oil and gas workers to contribute.
He said: "Too often, the voices heard loudest in this debate are those with little skin in the game, or those with an extremely narrow or ill-informed view on how the energy transition will work in practice."
The Scottish Parliament's economy and fair work committee will take the lead by looking at Humza Yousaf's plans for the area.
It will make recommendations on how best to manage the transition and wants workers at the heart of the industry in this region to have their say.
Labour MSP Claire Baker, convener of the committee, said: "We know that we must transition away from fossil fuels, for the good of our planet and our economy. But this transition must happen in a way that doesn't leave any workers behind.
"The oil and gas sector employs 65,000 people in the north-east and Moray – and the government has a responsibility to ensure good outcomes for these workers as their industry transforms.
"A just transition offers huge opportunities for Scotland, and everyone must benefit from these – not least those who will be at the heart of driving this change."
The committee will also look in detail at the Scottish Government's £500m Just Transition Fund for the north-east and Moray, and if it is achieving its aims.
The fund has so far invested £51.6m in 24 projects across the region.
The call for views is open until September 26. The committee will begin its inquiry this winter.
Recommended for you

'We need more projects like Rosebank': Industry reacts to oil field approval