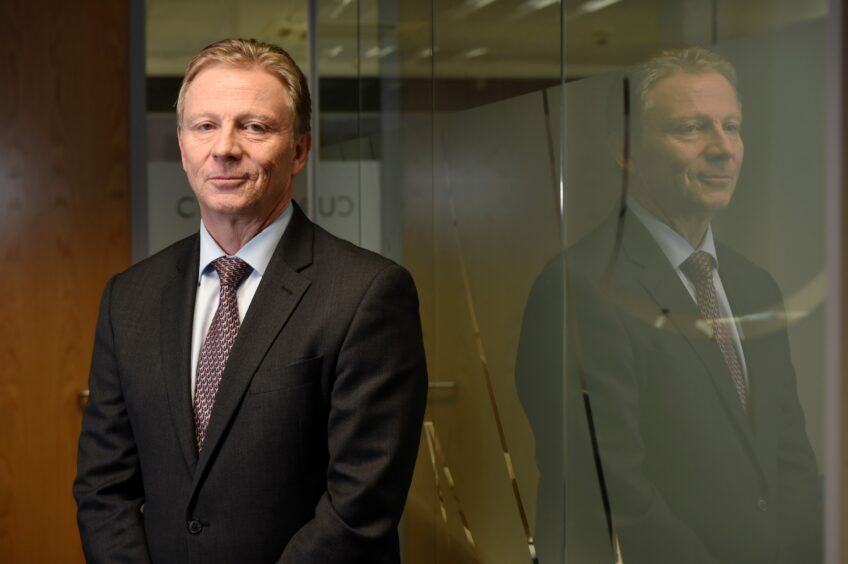 Serica Energy is in discussions over several deals in Norway and Europe, as CEO Mitch Flegg lamented a "lack of opportunity" in the North Sea as a result of the windfall tax.
Tuesday saw Serica (LON:SQZ) post profitable first half-year results in the wake of its takeover of Tailwind Energy earlier this year, but decry the "wholly unwelcome burden" of the energy profits levy (EPL) and its impact on the sector.
As a result, the London-listed producer says it is looking increasingly outwith the North Sea as part of its M&A activity.
The firm's chief investment officer Steve Edwards had mentioned plans to look beyond the UK during a results call earlier in the year, noting that Norway would likely be a preferred location for a new beachhead.
Asked during an investors call on Tuesday as to whether progress had been made, Mr Flegg said he couldn't be "too specific" over the state of negotiations, but confirmed: "We have been and remain in discussions on more than one opportunity in Norway and we are looking at things in other European countries as well.
"We are in a classic M&A position right now. The reality is that we've seen assets that could work for us, but can we find the right price – a price that works for the seller and the buyer – and that's where we are with those discussions at the moment."
He said the firm would like to make the entry into the Nordic market "but not at any cost."
"We are not just going to overpay to get into something just because it's in a different country," he affirmed.
"If we can find the right asset with the right profile, at the right price, we will do it."
Serica formerly held interests in Norway until 2008, when it sold off its local subsidiary to Spring Energy, deeming the assets "not core to the company's portfolio."
Speaking to Energy Voice after the investor presentation, Mr Flegg said Serica was "a very different company in those days" – namely in its size and scope – but its rationale then had little to do with a proposed re-entry now.
"I think now it is more about lack of opportunity in the UK as a direct impact of the windfall tax," he explained.
"There are so many things now that are just not economic in the UK, you wouldn't look at them. There are still some good projects in the UK, but I think there are fewer things that we would be interested in.
"So we're looking overseas as well as the UK."
Election cycle
Serica made clear it would continue with "short-cycle, immediate projects" to generate returns, while Mr Flegg noted that almost all of its 2024-25 work – including a series of infill wells and intervention around the Bruce and Triton hubs – would likely happen before any general election.
"In a period of political uncertainty, the reason for looking doing that is that we are not exposing ourselves in long-term changes in tax," he added.
With that said, the company remains in "a pretty good tax advantage situation" in the wake of the Tailwind deal, with potential access to more than £400 million in tax losses, which Mr Flegg said could be used over a period of around three years.
Meanwhile the projects currently on its books would also qualify for EPL investment rebates.
"We're not absolutely desperate to do a deal now because we need it right now – we've actually got quite a good runway for the next couple of years and we've got lots of things to do – but I know that in three years' time, I will want a bigger portfolio than I've got at the moment," he added.
"So we're looking at doing a deal when while we can and while we've got all the elements in place. We've got the cash, we've got the people, we've got the ability to do it, so we want to take advantage and grow the portfolio."
Looking out for Belinda
In addition, a draft field development plan (FDP) for its 100% operated Belinda field is now with the North Sea Transition Authority (NSTA) ahead of a sanction  expected in early 2024.
Should it elect to proceed, Serica has retained an option for drilling with the COSL Innovator to continue its 2024 campaign into 2025.
Holding P50 reserves of around 4 million barrels of oil and 5 billion cubic feet of gas, Belinda would be developed as a single-well tie-back to the Triton FPSO.
Serica has also applied for two licences under the 33rd Licence Round. Both applications include "light initial work commitments" the Serica said in its results, and both are consistent with its infrastructure led exploration strategy.
Beyond that, the group's only other significant exploration commitment is the drilling of a commitment well at Parkmead's Skerryvore, where it holds a 20% interest, to be drilled before October 2025.