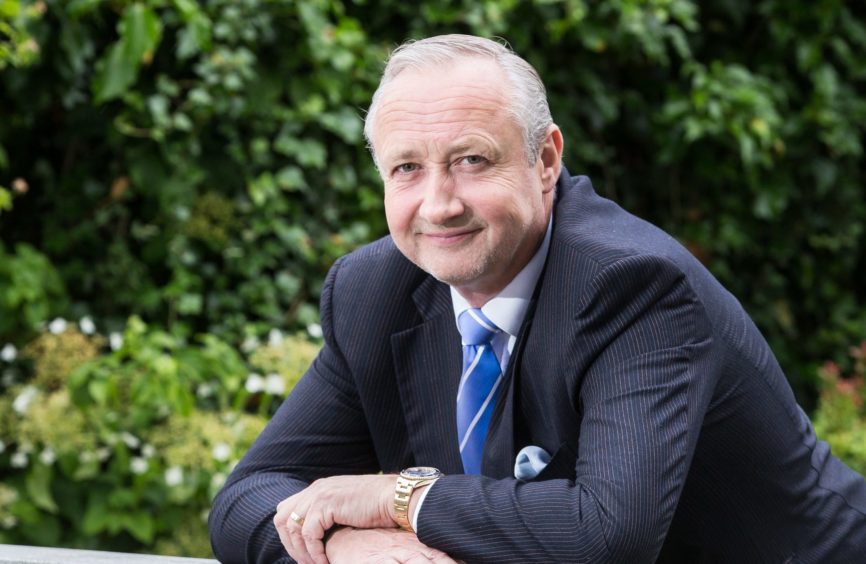 A group of North Sea stalwarts have set up a business which will take the sting out of subsea well decommissioning costs – and create hundreds of jobs.
Well-Safe Solutions believes its ground-breaking approach can lower spending on well plugging and abandonment (P&A) by 30%, if not more.
The Aberdeen-based start-up aims to offer a complete well P&A service, helping operators save money by removing the need to hire multiple suppliers.
Well-Safe has been set up by Mark Patterson, former chief executive of Nautronix, Alasdair Locke, co-founder of Abbot Group, and Paul Warwick, who held senior roles at Talisman and ConocoPhillips.
Scottish Enterprise and Well-Safe's major shareholders have provided funding to get the business up and running.
In time, Well-Safe bosses intend to attract £200million of investment, create 400 jobs and turn the company into a centre of excellence for well P&A.
The business will buy its own assets and equipment to carry out the work, including two rigs and an intervention vessel.
Well-Safe's management team hopes to have purchased a rig and secured a first contract within two years.
Mr Patterson, executive director at Well-Safe, said owning rigs meant the company would be able to make sure the vessels were not diverted to other jobs.
Mr Patterson said: "With this certainty over availability, we can secure long-term commitments from operators and have full control over scheduling of long-term well P&A campaigns."
Well P&A is a major headache for oil companies, accounting for about half of total decommissioning costs.
In the coming years, several thousand North Sea wells need to be plugged and abandoned and Mr Patterson believes oil firms are now having to face up to the challenge.
UK taxpayers would also benefit from reduced well P&A expenditure, as the Treasury is expected to cover a large chunk of the decommissioning bill.
Read: North Sea decom represents 'very poor deal', claims expert
Well-Safe plans to work with operators to identify large numbers of well abandonment projects and create a backlog of work, helping it to secure further investment.
Mr Patterson said Well-Safe would take care of planning, logistics and execution through a single contract, positioning the firm as a "one-stop-shop" for P&A.
He said: "By combining competitive asset day rates with long-term service and support contracts at a fixed day rate, we will be able to offer higher efficiency and utilisation at lower cost."
Mr Locke said: "Well-Safe Solutions is committed to providing a world-class offering and has the skills, tools and experience to become the market leaders in this exciting, yet challenging phase of our industry.
"I am honoured to be given the opportunity to re-engage with the sector at this pivotal time and support Well-Safe achieve what it has set out to do, alongside my fellow shareholders."
Mr Warwick added: "From an operator's perspective, Well-Safe's offering will be highly compelling.
"There is no better time for a new entrant to invest in key assets and people to build a market-leading decommissioning company for the future.
"Well-Safe is responding to the industry's needs by delivering a service which is long overdue."
Recommended for you

Spirit Energy adds Appleton field well to Well-Safe Defender scope