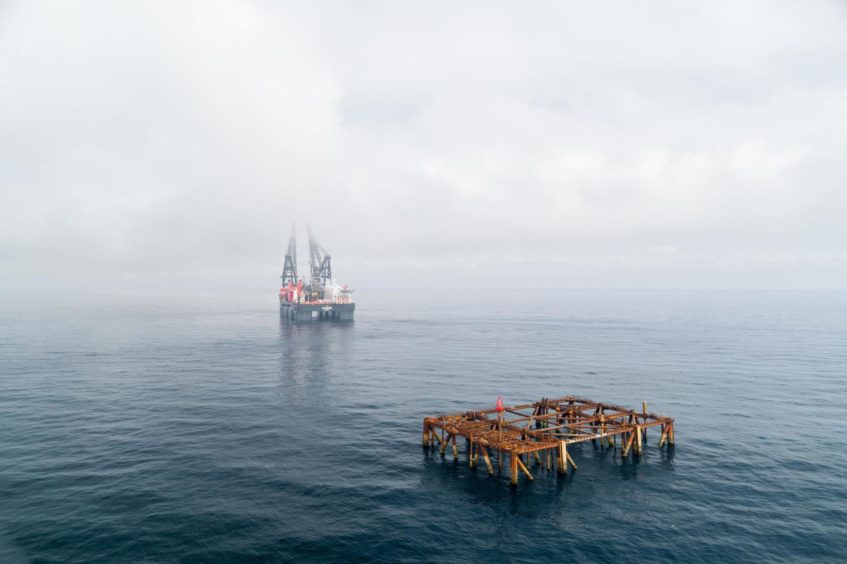 The GMB union has said that rigs must not be towed overseas to be broken up, pointing to UK decommissioning jobs as a "perfect opportunity" for the government's levelling up agenda.
The call comes after the release of Oil & Gas UK's (OGUK) Decommissioning Insight report this week, which forecast that firms will spend £16.6 billion on decommissioning work over the next decade.
GMB's call follows a string of recent removals, which have seen several prominent assets across the UK North Sea taken to foreign yards.
In June, Harbour Energy confirmed that the Balmoral platform would be moved to the Modern American Recycling Services (MARS) facility at Frederikshavn, Denmark, for dismantling, despite UK yards competing for the work.
The Banff FPSO was also taken to Denmark, while Brae Bravo was taken to the AFOD Environmental base in Vats, Norway, to be broken down.
GMB national Officer Ross Murdoch said that decommissioning "must lead to jobs in UK yards" rather than rigs "being towed halfway round the world" to be broken up as has been the case previously.
"If this Government is serious about levelling up, this is a perfect opportunity and will play a significant part in rebuilding the UK economy post Brexit and post COVID-19," he added.
Mr Murdoch said that in the wake of COP 26, government and ministers should consider the environmental impact of ships transporting rigs overseas.
"The Government must put serious weight on environmental aspects of any bid when contracts go out to tender – including using the scrap from decommissioned rigs to feed Electric Arc Furnaces here in the UK to aid our ailing steel industry," he continued.
However, while yards in Norway, Denmark and the Netherlands have taken in UK platforms, local yards have also seen successes.
Prominent onshore dismantling work is ongoing across the UK including the Ninian Northern at Dales Voe in Shetland, and the Brent Alpha topsides at Able UK in Teesside.
The Hutton tension leg platform – a hull and six legs – was also moved to Queen's Dock at the Port of Cromarty Firth for dismantling earlier this year, after plans to send it to Spain for refurbishment fell through in 2009.
Meanwhile, service providers tackling other portions of the decommissioning scope are also thriving.
Having fitted out two bespoke rigs for plug and abandonment (P&A) work, Well-Safe Solutions has secured several contracts across the basin.
P&A accounts for the largest decommissioning expense, at around 50% of total costs over the next ten years.
Neither is there a shortage of removals work on offer. 125 topsides, amounting to some 704,230 tonnes, and 115 jacket structures (382,308 tonnes) will be decommissioned in the UK North Sea over the next decade, according to OGUK.
Presenting the report's findings, OGUK decommissioning manager Joe Leask noted the importance of the North Sea Transition Deal (NSTD) in driving low-carbon activity and enabling local content.
The NSTD contains a 50% UK content goal – though it remains a voluntary industry target –  which Mr Leask said extended to decom projects and would further enable the local supply chain.
OGUK also pointed to the ongoing work of "invisible decommissioning" such as pipelines, mattresses and subsea components, which do not attract the same attention as large-scale topsides and jackets when brought ashore.
This "business as usual" work continues to be important to the UK supply chain, which is "well set up" to service such activity, it said.
Recommended for you

Decommissioning excellence – getting ready for removal