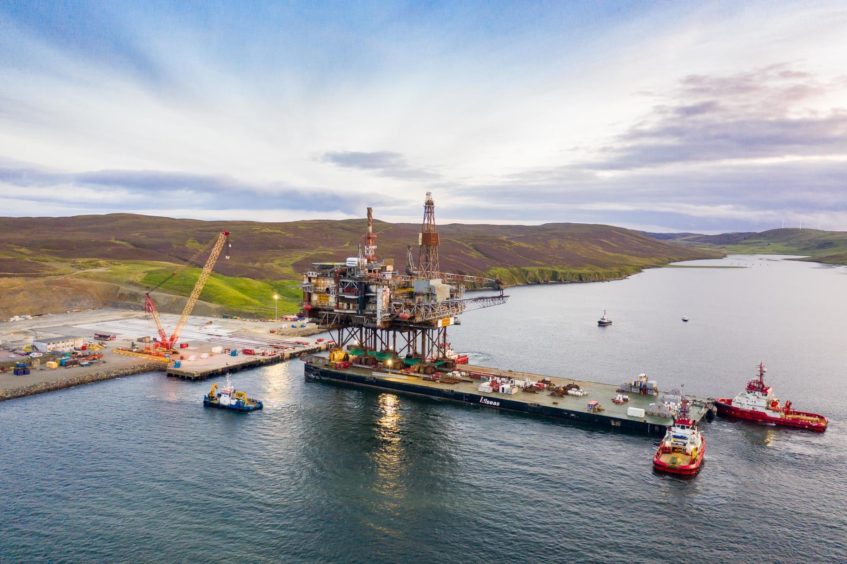 The Scottish Government has set out the actions it intends to take to deliver economic prosperity in the coming years.
Published on Tuesday the national strategy for economic transformation to recognise the opportunities and challenges facing Scotland.
The document includes a commitment to develop the UK's first ultra-deep-water port in Shetland, a pledge first made a few years back.
Earmarked for Dales Voe, the facility would help Scotland to compete with Norway for large-scale oil and gas decommissioning jobs.
Ministers have also said they will act to deliver on the ambitions of the ScotWind leasing round, as well as to support future renewable energy developments.
Holyrood will also stump up cash to support renewable hydrogen production and will promote Scotland as a test bed for innovative green technology.
Responding to the policy paper, Russell Borthwick, chief executive of Aberdeen & Grampian Chamber of Commerce (AGCC), said: "We welcome the ambition of this strategy, which must now move from aspirational words into a meaningful programme of action, at the pace we urgently need to get our economy firing again.
"Energy transition is both a huge challenge and opportunity for Scotland and we are encouraged to see the emphasis placed upon it in the report, which chimes with the First Minister's statement on Monday that Aberdeen can reposition itself as the Net Zero Energy Capital of Europe. We are clear that the energy sector must be fully supported to take the lead on this.
"We look forward to engaging on how the Just Transition Fund can deliver optimum return on the £500million investment, but remain concerned at there being no mention of the future of oil and gas production and exploration. This is both central to our energy security and will provide much of the investment capital requited to develop new green energy sources.
"As we emerge from the pandemic and look to the future, Scotland's government and business sector must support each other and commit to a more open dialogue and better way of working together. The lack of engagement we've seen through the pandemic cannot continue if we are to build the more productive and competitive nation we all seek.
"This Chamber and our wider business network stand ready to work with Scottish Government to reset that relationship and turn this strategy into reality."