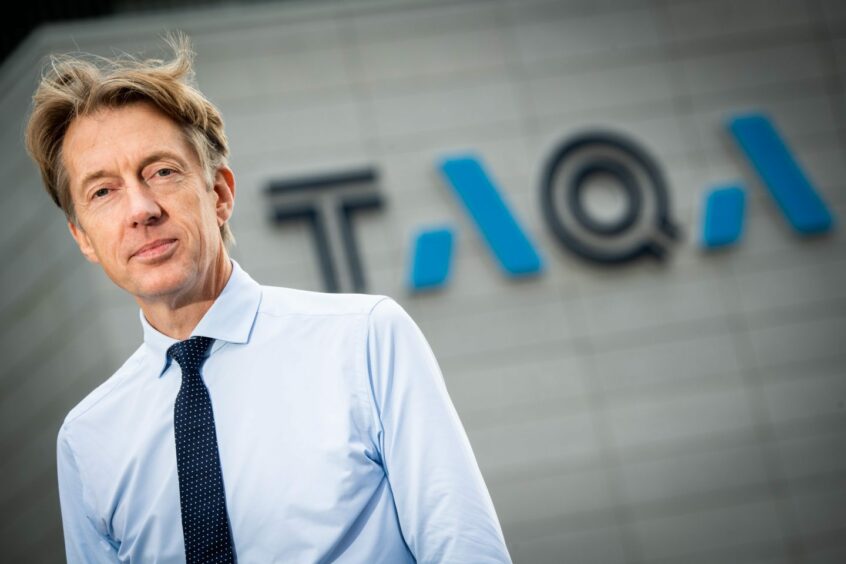 "In the early 2030s we will have probably removed all of the assets we have operating at the moment," says David Wilson, decommissioning and projects director at TAQA (ADX: TAQA).
The "rubber is hitting the road," is another way he describes the surge of work coming from the Abu Dhabi-owned operator.
There are some sizeable portfolios out there, but TAQA reckons it has one of the largest decommissioning scopes coming over the next five years.
It comes hot off the heels of completing removal of huge assets in the Brae field over the last two years, one of the largest decom jobs of its kind seen in the UK North Sea.
The firm is now using the lessons from that gargantuan task as it looks to the next round of assets; the Northern North Sea platforms of Eider, Tern, North Cormorant and Cormorant Alpha.
TAQA recently awarded Allseas a deal to remove all four assets, post 2025, in what is the largest ever deal by weight for the heavy lift contractor.
That's "significant for them and significant for us", says Wilson who came into his current role four months ago, having previously been engineering projects and assurance director.
"It's a little bit of a change for us at TAQA, we brought the decommissioning and projects team together. But it's indicative of where we are.
"We're now moving into a phase of where we are starting to execute more activity offshore."
"We were having discussions of 'does this work actually go ahead?'"
There's plenty lessons TAQA can leverage from the Brae work, from cost and contracting right down to the logistics of how to down-man a 120-person platform to just 18 workers while maintaining power and water systems.
The Brae Bravo project, which saw 500 people working offshore during the height of the pandemic, was nearly knocked back by Covid.
"I can remember we were having discussions of 'does this work actually go ahead?'", says Wilson.
"We had one or two covid positive cases offshore but, working with the contractor, it was really really well-managed. That could have gone really badly, actually, with that number of people on the vessel and people working close quarters."
Right from the outset of the contract in 2018, safety remained number one, and there were ultimately no lost time safety incidents on the job.
"When we started the contract, I remember saying at the kick off meeting that if we don't do this project safely… we can do it on budget, we can do it on schedule but if we injure anybody then it won't be a success."
Decommissioning needs clear communication with contractors says TAQA
But one of the key takeaways TAQA will continue to drive in its future decommissioining programmes is its philosophy of clear communication with the contractor on the scope.
The firm spent "a lot of time" on the Brae work with its contractor on avoiding growth of scope. "
"The devil is in the detail with these things; it's all about making sure we clarify from our side and allow the contractor the chance to clarify what's included in the scope.
"I would rather be sure the contractor absolutely understands what's in their scope, and if the price goes up before we place the contract, for me that's the best place to be. Because it hopefully removes having to have those variations – scope growth discussions – later on when the contracts have been signed and being executed."
Like Brae, TAQA has once again gone for a fixed lump-sum deal for the Allseas Northern North Sea contract.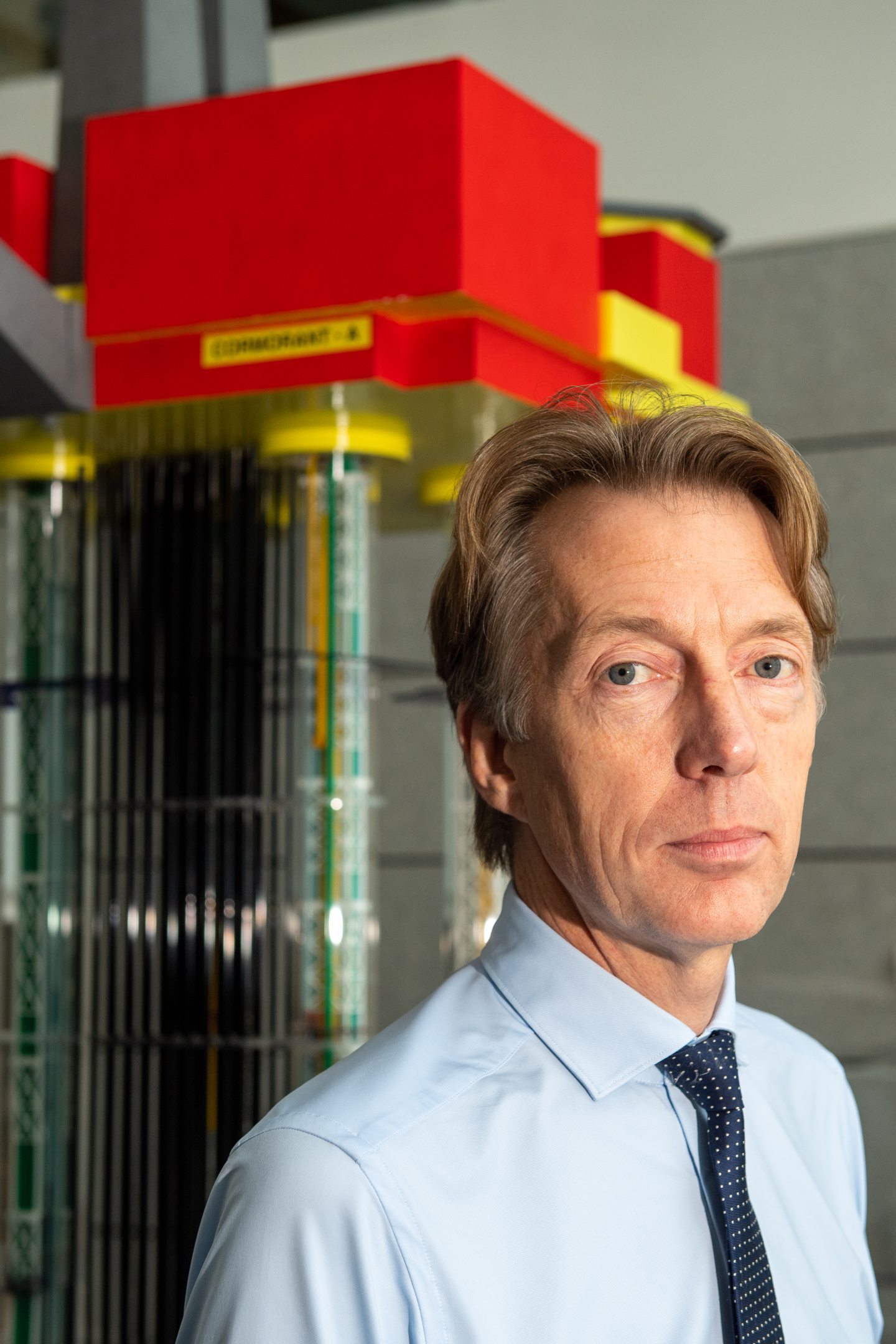 Some costs, however, cannot be controlled like inflation, the surge in oil prices, and increased activity in decom, renewables and offshore drilling driving up rig rates.
A recent North Sea Transition Authority (NSTA) report showed a 25% reduction in decom costs since 2017 – not to be sniffed at – but it means the 35% overall target is unlikely to be hit by the end of this year as hoped.
And while Wilson believes the savings to date can be maintained, some of the aforementioned realities to be addressed, as well as personnel costs going up with the oil price, which has been the source of a flurry of threatened strikes of late.
"We are seeing those those inflationary pressures. The other thing that we're seeing is with the oil price increasing with the illegal occupation of Ukraine and the ensuing war, there is a little bit more activity in the oil and gas sector around development opportunities."
He also outlined competition for heavy lift vessels with offshore wind, among other issues.
"Things are picking up in industry – I do think there will be a challenge to maintain that 25%. I think we can do it. I think by being innovative in the way we address things and with contracts, taking some lessons learned and sharing those lessons and the way we address things."
Fujairah – 'That matter has been resolved'
Joint venture partners can also be a cost in certain circumstances, as TAQA has found.
Last year, Energy Voice broke news that the UAE-controlled Fujairah Oil and Gas had defaulted on its share of Brae decom costs, having bought the stakes from Rockrose Energy in 2020 for just 75p.
As a consequence, TAQA accounts recently disclosed that its share of decom liabilities went up by more than £320 million.
That came as forfeited interests were transferred to the other partners in July this year after NSTA consents were approved.
Wilson says TAQA "works well" with its JV partners, and a key to that is in communication of the problems and successes in decom.
As for Fujairah, Wilson confirms it is "no longer a joint venture partner in the Brae asset".
"That matter has been resolved; a line has been drawn under it."
How about a UK heavy lift business?
Aside from cost, a key target for the sector is on local content; the North Sea Transition Deal set a voluntary target of 50% by 2030 for decom.
Between plugging and abandonment (P&A), project management and use of personnel offshore, "the UK content for the majority of the work we do in decommissioning is high," says Wilson.
P&A alone ranges in 40-50% of costs – it's only at the heavy lift stage and beyond where overseas facilities come into play.
Heavy lift vessels like those owned by the Swiss and Dutch contractors are dominant – and it's a sector the UK hasn't broken into.
"I must admit it's unfortunate that the UK or an organization in the UK hasn't seen an opportunity to get into the heavy lift market.
"As a country, and the world, we need to transition towards more sustainable fuel sources and the heavy lift vessels we're using to install and remove oil and gas assets we're also now using them to install wind turbines – a great source of sustainable energy.
"Installing 200 wind turbines is a massive piece of work.
"The UK is positioned in a superb place because we've got all this coastline. So I think there's a really strong business case and it be great if we could do a UK based organization to invest in in a vessel that has some capability to remove some of our offshore oil and gas assets and to support the sustainable wind energy we're going to have to do in the years to come."
Opportunities and execution in TAQA decommissioning
Oil and gas decom is a £20 billion business in the UK for the next decade alone, according to the NSTA, and there will be opportunities beyond for the sector and for other industries like offshore wind.
So is that opportunity exciting for the workforce? Particularly for TAQA which, at a corporate level has said it is moving away from hydrocarbons towards more sustainable energy forms.
"You would think people would get turned off by that: 'I'm in oil and gas, this is what I wanted to do, why are you not investing?'
"But what I'm seeing in our organization is a lot of our younger professionals have seen an opportunity within TAQA to get exposed to the decommissioning industry, get some experience, learn about what it means and set themselves up to the future.
"I think that's where TAQA is in the decommissioning journey for the UK – I know there's other companies out there, but if you look at TAQA's portfolio over the short-medium term, we've probably got the biggest portfolio going forward in the next five years.
"So that's a great opportunity for our young professionals get involved, experience that and then take it forward."
Recommended for you

Decommissioning – where next?