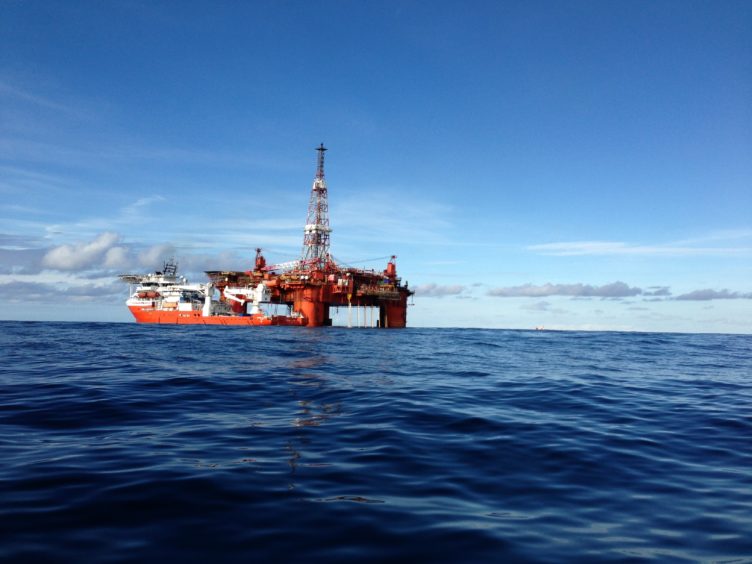 Plans have been submitted for the decommissioning of subsea infrastructure at Repsol Sinopec's Beauly and Burghley fields.
Part of the Greater Balmoral Area, the fields secured a cessation of production approval from the North Sea Transition Authority in late 2020.
Beauly and Burghley lie south and east of the Balmoral field, respectively, in the central North Sea with output tied back via the Balmoral Floating Production Vessel (FPV) around 130 miles north east of Aberdeen.
The Balmoral FPV stopped producing at its namesake field in 2020 as the oil price crash hit economics, and Repsol Sinopec notes that wider Balmoral field decommissioning plans have already prepared and approved as of 2021.
The FPV was later sent to the Modern American Recycling Services (MARS) facility at Frederikshavn for dismantling, despite UK yards competing for the work.
Both developments consist of single well tiebacks which will be plugged and abandoned (P&A), according to plans filed with regulator Offshore Petroleum Regulator for Environment and Decommissioning (OPRED).
In Burghley's case infrastructure includes a 10km 10" multiphase production pipeline with a piggybacked 4" gas lift pipeline. Subsea controls and chemicals were provided by an electro‐hydraulic umbilical from the FPV. Plans also account for the removal of the wellhead and skid valve.
Rockrose also holds a 41% minority stake in the licence.
Beauly lies around 5km from the Balmoral FPV location and was connected by a 6" production pipeline with a piggybacked 2" gas lift pipeline. NEO Energy holds a 21.9% stake in the field.
Total tonnage recovered to shore is estimated at just under 500 tonnes in the case of Burghley, and just under 600 tonnes for Beauly.
According to the filings subsea removals at both sites could begin as early as the second half of 2025, while well abandonment work would begin in 2026. Final close out is aimed for the latter half of 2026.
Repsol Sinopec said no other nearby facilities listed above are understood to be affected by its plans but, it planned to contact other operators "to investigate any benefits and cost savings available through co-operation and alignment of decommissioning activities."
While decommissioning is on the cards, structures around the Balmoral area have also been tipped as a potential carbon storage reservoir for future CCS plans.
Recommended for you

'We are not afraid to go first': Repsol rises to decom challenge