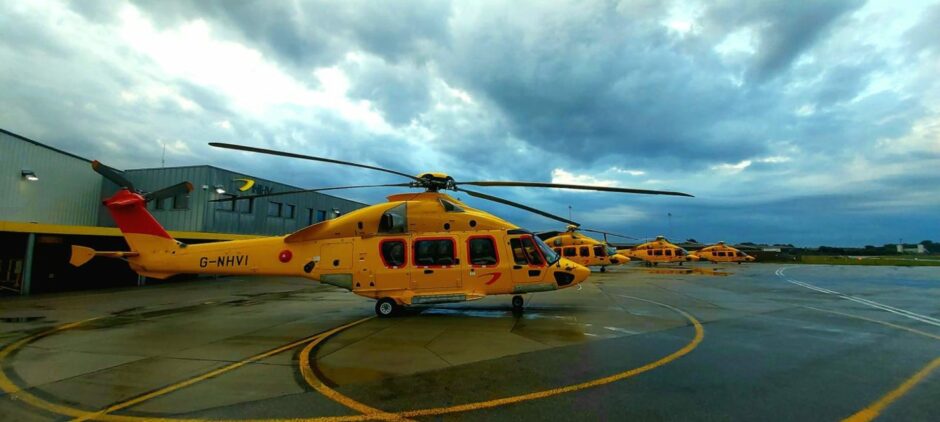 Helicopter operator NHV has been awarded the contract for decommissioning work at the Repsol Sinopec Buchan field.
Flying out of Aberdeen, NHV has been awarded the work by Well-Safe Solutions, which is leading the decom operations.
Starting mid-September, NHV will deliver four flights per week using H175 helicopters.
Jamie John, Commercial Director of North Sea Energy at NHV Group, commented: "Securing this recent contract with Well-Safe Solutions will play a pivotal role in supporting the Buchan Well Abandonment operations.
"NHV has invested a lot into the energy industry and this contract is testament to our teams drive and level of service. Our top-tier fleet, including the advanced H175 model, coupled with our experienced crew, positions us well to meet the demands of this critical phase of operations."
Well-Safe Solutions was awarded the contract for 14-wells at the Buchan and Hannay fields in September 2021, using the Well-Safe Guardian rig.
Weeks later it was also awarded a contract for CNR International's Banff and Kyle fields.
The contracts were hailed as a "step-change" for the sector in allowing a campaign approach to well decommissioning.
Plugging and abandonment accounts for around half of all decommissioning costs in the sector.
Using a campaign approach will help bring down costs, and ultimately reduce a burden on the taxpayer which hands out rebates on decommissioning work.
Recommended for you

Well-Safe Solutions signs global decom deal with BP