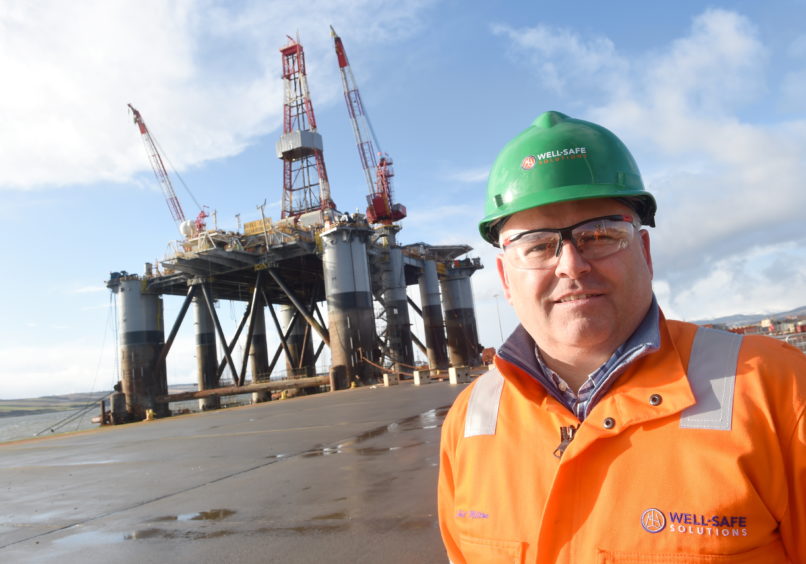 Well-Safe Solutions has landed a "groundbreaking" decommissioning campaign contract with Repsol Sinopec in the UK North Sea.
The Aberdeen-headquartered firm will plug and abandon (P&A) 14 wells in the Buchan and Hannay fields using the Well-Safe Guardian rig as part of the multi-million pound deal, starting in 2022.
It is believed the contract will secure work for 120 jobs on board the vessel and support positions onshore.
P&A accounts for around 50% of all decommissioning costs in the sector, and the Oil and Gas Authority (OGA) has repeatedly made calls for campaign approaches involving multiple fields in order to reduce the sector's £46billion decom bill.
Doing so will help protect operators, and the UK taxpayer which supplies rebates on decommissioning, from hefty costs.
The contract has been hailed as a "step-change" from traditional, outcome-based models by the regulator and industry body Oil and Gas UK (OGUK).
Phil Milton, CEO of Well-Safe Solutions, said: "Our team has worked closely with the team at Repsol Sinopec to develop a contracting delivery model that enables this project to be delivered in a manner that aligns with Repsol Sinopec's decommissioning strategy, OGA's decommissioning strategy and Well-Safe's P&A Club approach.
"With complete schedule control this enables us to optimise our efficiencies, retain learnings and deliver a multi-operator, multi-well campaign."
Well-Safe is a decommissioning specialist launched in 2017 to take the sting out of costly P&A.
Its P&A club concept is aimed at creating multi-well, multi-operator decommissioning campaigns to generate a substantial volume of work and keep a lid on clients' costs.
Decommissioning of the Buchan and Hannay fields started in 2017 with the dismantling of the Buchan Alpha platform at Dales Voe in Shetland, which ceased production in 2016 after 36 years.
Dismantling and removal of subsea infrastructure is due to complete in Q4 this year, with the Well-Safe Guardian to begin P&A work in 2022.
Jose Luis Munoz, CEO of Repsol Sinopec Resources UK, said: "Collaboration has been key to achieving a solution that enables innovation and maximises efficient use of resources, whilst minimising the carbon footprint of the project.
"We are pleased the contract has been awarded to an Aberdeen-based company – the agreement will exceed the UK local content target as set in the North Sea Transition deal, of over 50% for decommissioning projects."
Bold Approach
Confidence in specialist decom models took a knock earlier this year with the folding of Fairfield Decom, a company which was aimed at guiding assets through efficient late-life production followed by decommissioning.
However, Pauline Innes, decommissioning director at the OGA, said the move shows "what can be achieved when operators and suppliers adopt a collaborative, flexible and innovative approach".
OGUK's 2020 Decommissioning Insights Report stated that 1,616 wells require decommissioning in the North Sea over the next decade, provoking a spend of £7.4billion, and the trade body has echoed calls for campaign approaches to be adopted.
Supply chain and operations director ,Katy Heidenreich, said: "This bold approach, together with a multi-year well campaign, shows how companies committed to OGUK's Supply Chain Principles are driving a step change in commercial behaviour that unlocks the full potential of the supply chain."
Recommended for you

OPRED approves Repsol Sinopec plans for Saltire decommissioning