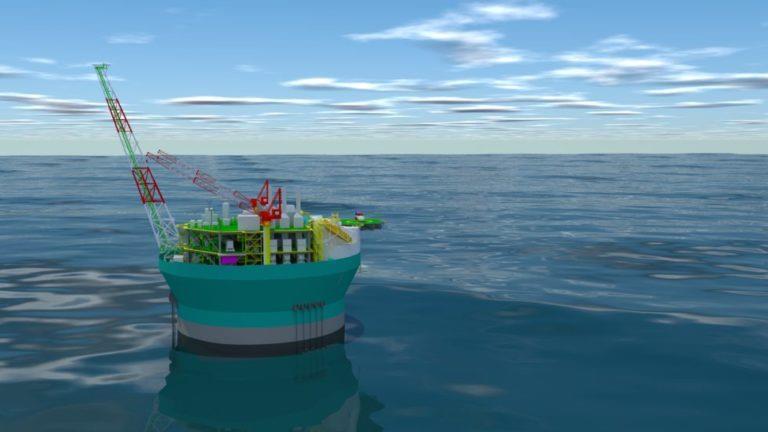 While the future of the Cambo project remains on hold, Siccar Point Energy's intentions for the scheme could soon become clearer.
According to the Oil and Gas Authority's (OGA) website, at the end of next month, the two licences that cover the North Sea field – P.1028 and P.1189 – will expire.
With a final investment decision (FID) on Cambo unlikely between now and then, Siccar Point's next move could shed some light on its long term plans.
But what are the options open to the company?
Siccar Point pressed pause on Cambo, in which it holds a 70% stake, at the end of last year after Shell (LON: SHEL) which holds the remaining 30%, decided not to progress with the project.
It followed months of unwanted attention for the scheme, which had become a key battleground in the ongoing dispute about oil and gas production.
An exploration licence for Cambo was granted in 2001 and around 170 million barrels of oil are being targeted in its first phase.
Stick or twist
With the expiration date for the field's licences looming, there are two main avenues open to Siccar Point; ask for an extension or relinquish the permits.
Though unlikely, the company could decide that the storm around Cambo is too great, opt to cut its losses and hand the licences back to the OGA.
It is more likely however that Siccar Point will apply to the industry regulator for an extension.
The OGA can prolong offshore production licences beyond their original finish date, something it does on a case-by-case basis.
A 'decent extension' likely
Oil and gas analyst at investment bank Panmure Gordon Ashley Kelty said: "I think it is unlikely that Siccar Point would relinquish the Cambo licence – they have invested heavily in a known discovery and would not just walk away from that.
"I would expect that the OGA will grant them a decent extension, given Siccar Point has indicated that it is seeking a partner; the regulator would wish for the farm-out process to be allowed to play out in full.
"It is also worth noting that a farm-out would have difficult with a short dated licence too."
Alyson Harding, technical manager at research body Westwood Global Energy Group, echoed Mr Kelty's sentiments.
She said: "We doubt that Siccar Point will hand back the licences. With Shell only recently pulling the plug on the FID, Siccar Point has a good reason to negotiate an extension with the OGA.
"The development plan was well progressed and had been discussed with the OGA, although not approved as is necessary for going into the third term."
But what if?
While it seems unlikely that Siccar Point, which was contacted for comment, will walk away from Cambo, let us entertain the notion.
Relinquished North Sea blocks can, in theory, be offered up again by the OGA in a future licensing round.
But given the baggage that Cambo carries, Mr Kelty says it is unlikely that any other company would snap it up.
"If Siccar Point were to walk away then the field stands a strong chance of being left stranded," he said.
Government support
On top of the incentive for Siccar Point to extend the licence, it is also likely the UK Government would be keen for the company to continue progressing the project.
According to reports ministers are working to fast-track six North Sea projects to ease Europe's energy woes.
An increase in global gas demand means UK energy bills are poised to soar, fuelling existing concerns about inflation and the cost-of-living.
Mr Kelty said: "I think the UK Government will be keen for Cambo to be developed – following on from the recent fast-track approvals floated for the likes of Jackdaw and Tolmount East.
"Westminster will not want to see companies walking away and creating a perception that the UK North Sea is not a good place to do business. Consequently, they will be supportive of any moves by Siccar Point to keep Cambo alive."