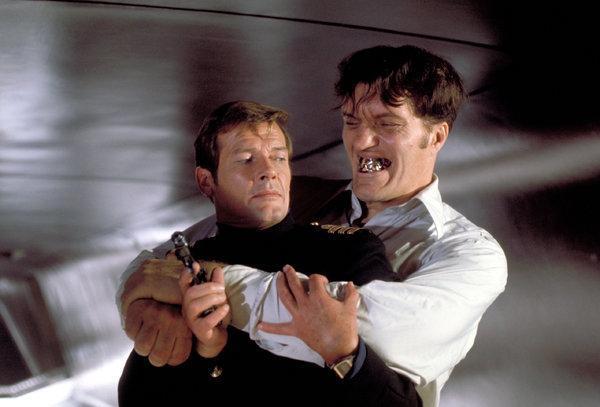 The Shell Jaws well in the North Sea has proved unsuccessful, partner Capricorn Energy has announced.
Shell kicked off drilling of the exploration target in November, aiming for up to 30 million barrels of oil.
Capricorn Energy is a 50% partner in the well, which was hoped to be a tie-back candidate to the nearby Nelson platform.
In its full-year results, Capricorn said the exploration well completed in January 2022 was unsuccessful and that the company had incurred costs of $17.4 million on the licence.
It added: "The well reached total depth in late January 2022, after encountering 31m of fair to good quality Jurassic reservoir sandstones, but these were water-bearing.
"The well will be permanently plugged and abandoned."
Shell and Capricorn are, however, still planning to drill the Diadem prospect in the neighbouring P2379 licence, which is expected to spud in the second quarter of this year.
In March 2020, Shell completed a working interest swap with Capricorn, which included 50% of Jaws being swapped with 50% of Cairn's nearby Diadem prospect.
Last year, Capricorn's exploration director said the pair were aiming for "a little over" 30 million barrels gross from each prospect.
Capricorn announced the sale of its main North Sea portfolio in 2021 – stakes in the Kraken and Catcher fields – to Waldorf Production, from which the firm expects a payable sum of $76m (£56m) in Q2 this year.
However the firm is continuing to explore in the North Sea, having entered farm in agreements with Deltic Energy in November.
Capricorn spent around $40 million on UK infrastructure-led exploration expenditure during 2021, predominantly on Jaws and Diadem.
A total of $4.8m was spent on the P2428 Plymouth licence, which Capricorn farmed into with Deltic.
It completed the acquisition of nearly 700km2 of broadband 3D seismic data over the licence and surrounding area in November.
Plymouth has been described by Deltic as "the next Cygnus" for its similarity to the UK's largest-producing gas field.
Success with Deltic could be tied back "fairly quickly. There's a plethora of existing infrastructure in the North Sea to reuse," Capricorn CEO Simon Thomson said on a conference call. "We continue to see the North Sea as an attractive opportunity."
Production hunting
The company continues to hunt for acquisition opportunities, he said. "There are a lot of assets available around the world," Thomson noted, including mature areas on offer from majors.
Capricorn completed the acquisition of its Egyptian assets from Shell in September 2021. The company is on the hunt for similar assets. "Egypt is a good example of what we're looking for," Thomson said, noting that the assets offered both significant production and scope for exploration.
"It's difficult to get all those things in one package, but we do have exploration in the portfolio, with frontier value in places like Mauritania and Suriname. We're focused on production-led opportunities."
Capricorn entered Mauritania's C7 block in 2021, which TotalEnergies was in the processing of walking away from. "Everyone has a different view of the subsurface," Thomson said. Capricorn has estimated the Dauphin prospect on the block could hold 1 billion barrels of oil.
The company is holding discussions on a potential farm out, with the aim of bringing in an aligned partner before drilling. The earliest point at which Capricorn might carry out drilling on C7 would be at the end of 2023, Thomson said.
Updated at 12:29 pm with comments from Thomson.