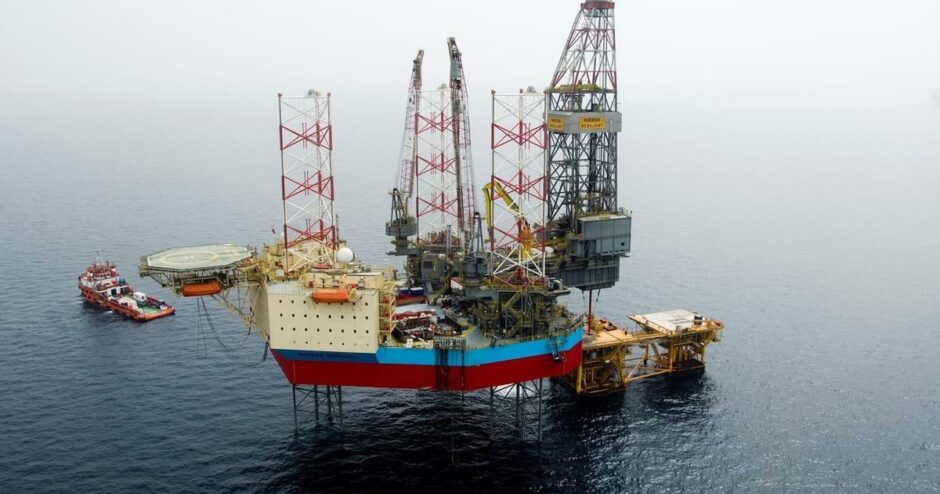 Petrogas has said it will develop the Birgitta gas field in the UK North Sea "within the next three years" following a successful appraisal campaign.
The operator, headquartered in Oman, has completed its first operated well in the UK with the plugging and abandonment of the Birgitta East appraisal well.
Petrogas said the results were "in line or better than pre-drill expectations" allowing it to proceed to the next stage of the gas discovery.
The Birgitta field lies around 125 miles east of Peterhead. The appraisal was drilled to a total depth of 4,150 metres by the Maersk Resilient rig.
Previous estimates from the Geological Society of London have set out that the field could be expected to recover 50-100 billion cubic feet of gas and 3-6 million barrels of condensate.
Petrogas has not disclosed its own estimates or which tie-back option it could favour, though previous plans for the field have mooted the Repsol Sinopec Montrose platform or BP's ETAP as potential offtake options.
Nick Dancer, director of Petrogas North Sea, said: "We are happy to have completed the well safely and successfully as a gas discovery, and now look forward to progressing the project through the development gate process, hopefully unlocking a longtime stranded gas discovery into production, complimenting the domestic gas production of the UK."
The appraisal activity appears to mark the beginning of a new phase of development for Petrogas in Europe, following its entrance into the region in 2014 via the purchase of Chevron's Dutch assets.
Kingsuk Sen, VP Petrogas Europe and CCO said: "This was important step in broadening Petrogas' activities within Europe, and applying Petrogas' expertise from the Netherlands, which supported the operation, and will continue to push Birgitta towards development."
Usama Al Barwani, CEO Petrogas E&P, added: "I'm pleased that Petrogas has demonstrated successful drilling operations in the UK, and look forward to this being the first step in creating a new production base for Petrogas E&P LLC."
Petrogas had previously been in talks to buy a package of UK assets from Total in 2019, as part of a joint venture with Neo E&P.
However in May 2020, following a dramatic plunge in oil and gas prices, Petrogas withdrew from the deal, leaving Neo to complete the transaction solo.
Recommended for you

Reabold receives offer for 49.99% stake in Corallian, including Victory project