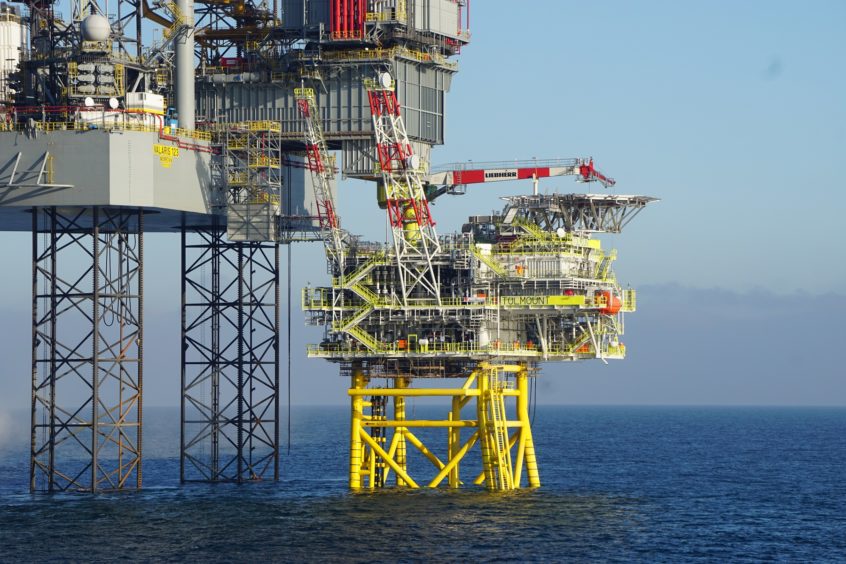 Harbour Energy (LON: HBR) is eyeing new production and a fresh exploration targets in the UK North Sea this year.
The London-listed independent, which lambasted the UK Government windfall tax in its results on Thursday, gave an update on its plans, including the Talbot and Leverett production and appraisal projects.
Despite a strategy to divest and grow outside of the UK, the firm still has plenty in the hopper here.
Harbour approved the Talbot oil development during 2022 and said development drilling is expected to begin during the first half of 2023, with production start scheduled for "around the end of 2024".
Talbot has recoverable reserves estimated at around 18.1 million barrels of oil equivalent (boe) of light oil with associated gas, and will be a tieback to the Judy platform.
Harbour is also closing in on Leverett; a discovery it said it will appraise as a potential tie-back to the Greater Britannia Area hub.
The well is "scheduled to spud in the second quarter of 2023," Harbour Energy said.
The discovery has previously been said to hold 40 million barrels of gas-condensate resources.
Elsewhere, Harbour said it has completed a development well at Tolmount East, which is expected to come online in 2024.
First gas had initially been planned by August 2023, according to an environmental report submitted to the UK government.
Tolmount East is planned to be developed as a tie-back to the existing Tolmount project and is targeting around 53m boe in gas and condensates.
Meanwhile, the nearby "Earn" prospect is scheduled to be tested in the second half of 2023.
Harbour also noted that it is planning a near-field exploration well at its J-Area called Jocelyn South, also planned for the second half of 2023.
During 2022, Harbour Energy increased production by 19% through the year (175,000 boepd to 208,000 boepd) largely via new wells, primarily gas, at its Tolmount, J-Area and Everest assets in the North Sea.
The firm brought on 14 new wells during the year and completed around 50 well intervention programmes.
All told, Harbour said it developed more than 35 million barrels of oil equivalent in 2P reserves now contributing to its production.