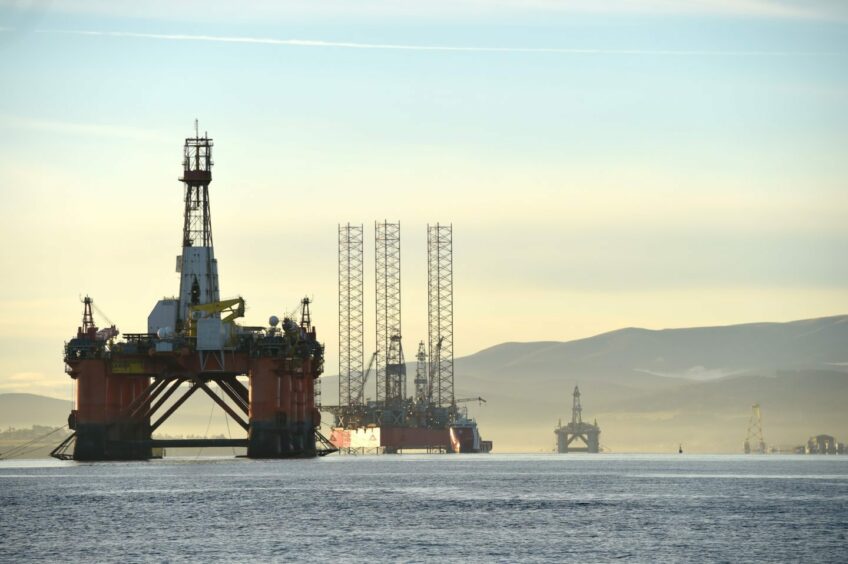 Prime Minister Rishi Sunak has reaffirmed support to grant hundreds of new North Sea licences as part of an ongoing exploration round.
The regulator, the NSTA, is currently assessing 115 bids from the 33rd offshore round, which opened in January.
Rishi Sunak confirmed the licences would be granted as part of the UK Government's "Energy Week", and told the Times these will be granted in September.
Commentators say the move is designed to put distance between Labour, which has opposed new licensing.
Today we are saying no to @JustStop_Oil and their political wing the Labour Party 

We will power ahead with new oil and gas because it's in the best interests of the British people, of our economy and of our national security pic.twitter.com/KO8zujUkdM

— Rt Hon Grant Shapps MP (@grantshapps) July 31, 2023
The NSTA says North Sea gas is much cleaner than overseas imports – at 21kg per barrel of oil equivalent, versus an average carbon intensity per barrel of oil equivalent produced.
However much of the contention against new licences is linked to oilfields, whose product is sent overseas due to limited refining capacity in the UK.
Speaking to the Good Morning Scotland programme today about the licensing support, Mr Sunak said: "That is absolutely the right thing to do.
"Even when we reach net zero in 2050, a quarter of our energy needs will still come from oil and gas, and domestic gas production has about a quarter or a third of the carbon footprint of imported gas."
Mr Sunak argued that it improves energy security – despite limited imports of gas to the UK from Russia, and was challenged on that point.
On imports, he added: "There's no point in importing stuff from half-way around the world with two to three times the carbon footprint of the stuff we've got at home, that makes absolutely no sense."
Aberdeen South SNP MP Stephen Flynn said energy security, the cost of living crisis and climate change all need to be taken into account when considering new licensing.
He said an "evidence based approach" is needed for any new licences.
"Wrapped up within all of that is something which is very important to my constituents in the north-east of Scotland, and that's that we ensure that we have a just transition – one that protects jobs and employment going forward.
"Any early shutdown of the North Sea would put that at risk."
'Every last drop' is not the right approach 
UK energy security secretary Grant Shapps recently argued the case for granting "every coneivable licence" in the North Sea.
But Mr Flynn said seeking "every last drop" would not be commercially viable or be consistent with an evidence-based approach.
He added that the UK's climate checkpoint system could be more robust, as they don't take into account existing fields.
Mr Flynn would not be drawn on his party's position on the Rosebank oilfield, expected to be approved shortly.
Activist groups have condemned Rishi Sunak's support for new licensing.
Greenpeace described it as "a cynical political ploy to sow division, and the climate is collateral damage".
The NGO's UK climate campaigner Philip Evans said: " Just as wildfires and floods wreck homes and lives around the world, Rishi Sunak's government has decided to row back on key climate policies, attempted to toxify net zero, and recycled old myths about North Sea drilling."
He went on to add: "If Sunak were serious about boosting our energy security while keeping energy bills down, he'd remove the absurd barriers holding back cheap, homegrown renewables and launch a nationwide insulation programme to tackle energy waste in our homes."
It comes as the Prime Minister is heading to Aberdeenshire today as part of his unveiling of funding for the Acorn CCS development.
Acorn is seen as vital for the UK to reach net zero targets, and forms the backbone of the Scottish cluster.
Viking CCS in the Humber has also been selected.
'Absolutely no sense to reduce our reliance on domestic oil'
The chairman of ETZ Ltd, Sir Ian Wood, commented on the announcement, saying it made "absolutely no sense to reduce our reliance on domestic oil" as he welcomed the news.
He said: "It makes absolutely no sense to reduce our reliance on domestic oil and gas production only to increase carbon heavier imports from overseas and place in jeopardy tens of thousands of jobs with would be both economically and environmentally counterproductive.
"We must proceed to deliver a managed and just transition that protects jobs and encourages our oil and gas industry to make the investments required that will in turn help us accelerate toward new and green energies."
Aberdeen and Grampian Chamber of Commerce chief executive, Russell Borthwick agreed: "We welcome the scale of the ambition and the comfort that this provides to firms for the years ahead.
"We know that oil and gas will be required, albeit in declining amounts, as we transition towards a greener future. It makes far more sense for us to produce our own — at lower cost and with lower emissions — than importing this resource from overseas.
"It's also a common sense strategy that protects Scotland's jobs and translates into economic benefits for communities like our own."
However, Mr Borthwick argues that the is still a stumbling block for North Sea investment that has not been tackled.
The AGCC boss explained: "This windfall tax is well past its sell-by date and is hampering investment in the here and now.
"And while the Treasury have set a price floor, they've done so knowing there's little chance of it being triggered any time soon.
"Companies cannot have the confidence to invest in the future as long as it remains.
"If the UK Government really want to turbocharge transition, deliver greater energy security and reap the long term economic benefits which can be realised right here in the North East of Scotland it's high time that EPL was scrapped or, at the very least, for the price floor to be set at a level that reflects a fair average price for oil and gas over recent years."
Recommended for you

Orcadian agrees seven day extension with potential Pilot operator