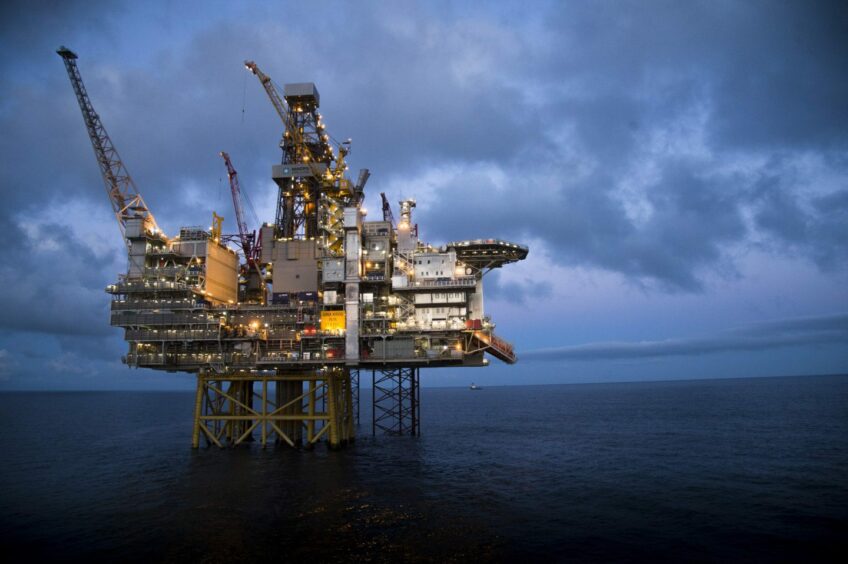 Equinor has made a commercially viable gas discovery near the Gina Krog field in the North Sea, with production to potentially start as early as this year.
Equinor estimated the recoverable volumes within the "small" discovery to be between 5 and 16 million barrels of oil equivalent.
The Norwegian state-owned firm considers the discovery commercially viable, partly because it can make use of existing infrastructure on the Gina Krog platform.
"The well has been drilled as a development well with exploration target, and the plan is to put the well into production during the fourth quarter of 2023," Equinor said in a statement.
The company said  preparations have already been carried out on Gina Krog so the well can start production quickly.
Equinor senior vice president for field life extension Camilla Salthe said the discovery will help extend the lifetime of Gina Krog and strengthen its profitability.
"It will quickly bring new gas to Europe with good profitability and low CO2 emissions from production. Gina Krog is already electrified and has spare capacity," Ms Salthe said.
"This shows how important it is to explore in mature areas on the Norwegian continental shelf."
Ms Salthe said the discovery was an important one for the entire Sleipner area.
First discovered in 1974 and previously known as Dagny, the Gina Krog field is located about 30 kilometres northwest of Sleipner and came on stream in June 2017.
Drilled by the Noble Lloyd Noble rig, Equinor is the operator of the well (58.7%) with KUFPEC (30%) and PGNiG Upstream (11.3%) as partners.
Gina Krog central to Eirin plans
Equinor also recently announced a £300 million plan to develop the Eirin gas field using the Gina Krog platform.
Equinor said the development will extend Gina Krog's productive life from 2029 to 2036.
The company estimates recoverable reserves in the Eirin field, discovered in 1978, at 27.6 million barrels of oil equivalent, most of which is gas.
Recommended for you

Well Slot: Four wells on the go in Norway