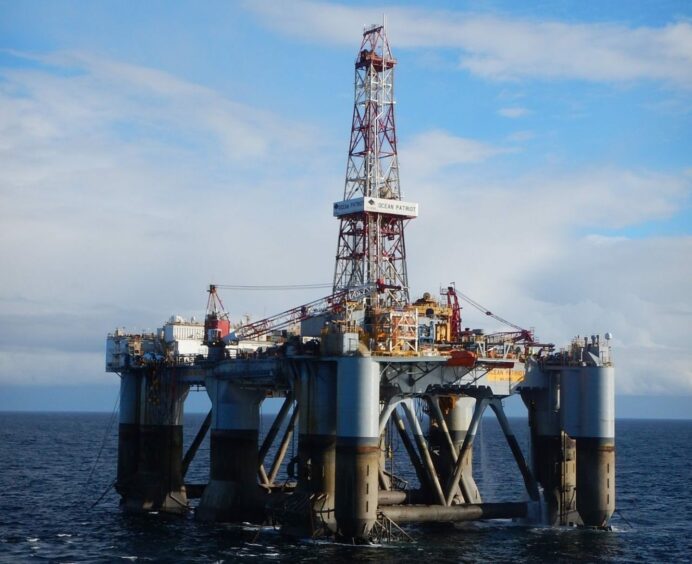 Diamond Offshore (NYSE: DO) has won a flurry of deals in the UK North Sea and US Gulf of Mexico worth a combined $212m.
The Ocean Patriot, which Apache decided to release early, has won work with Repsol Sinopec with a two-well contract starting in September and due to end in Q4.
Currently set to wrap up with Apache in July, Diamond CEO Bernie Wolford said that "a potential second new contract currently under negotiation would fill out the remaining availability in 2023 and keep the rig contracted through the winter season".
A deal for the vessel was struck with Apache in May 2022, and it had been due to carry out work in the Beryl area until August 2024.
But Apache opted to cut the contract for the Ocean Patriot rig short – incurring a $12.4 million hit in the process – with the US-headquartered firm blaming the North Sea windfall tax.
Elsewhere, the Ocean Endeavour rig has been awarded an extension covering two wells, lasting 120 days with its current client Shell, due to end in Q4 2024.
The huge Ocean Greatwhite semisubmersible has also had its first option well exercised with BP in the West of Shetland, with an estimated 60 day duration.
That option is expected to begin mid-January after completion of its current five-well period.
In the US Gulf, the Ocean Blackhawk has landed a one-year contract with a one-year priced option with Anadarko Petroleum, the wholly-owned subsidiary of Occidental, due to begin in Q4 of this year.
It all comes amid surging demand for offshore drillers, like US-listed Diamond Offshore, on the back of the Russia-induced global energy security crisis.
Mr Wolford said: "Securing work at significantly improved dayrates with quality customers further demonstrates the value our crews and assets are delivering.
"These awards reflect the continued strength of both the drillship and semisubmersible markets and our ability to capture meaningful upside as our rigs become available."
Diamond Offshore reported its first quarter 2023 results today, with income of $7.2m on revenues of $232m.
Recommended for you

Apache to free Ocean Patriot rig in coming months after axing North Sea deal