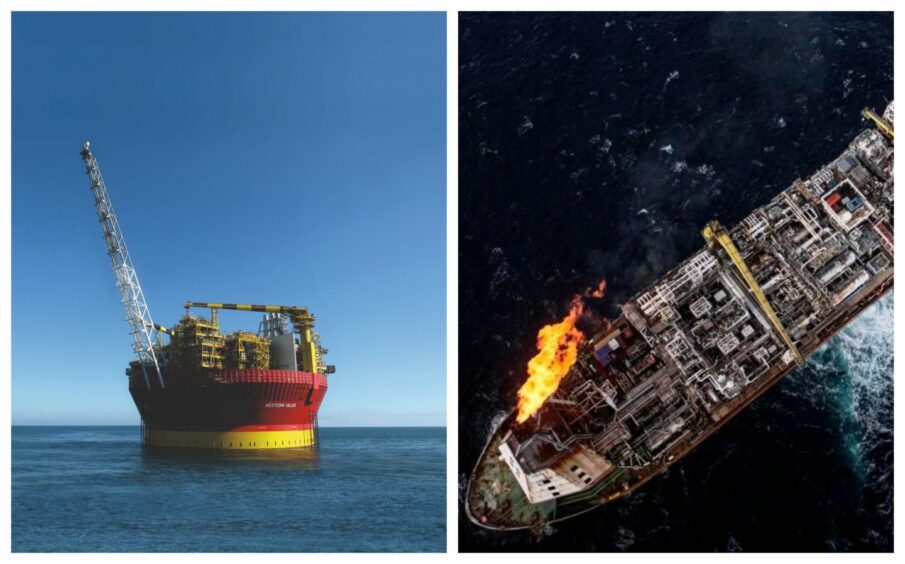 Dana Petroleum has been pulled up by the offshore watchdog over its auditing of safety operations on two North Sea FPSOs.
In an improvement notice, the Health and Safety Executive (HSE) said there is "limited evidence of sufficient or satisfactory" inspections on the Triton and Western Isles vessels.
Specifically, the slap on the wrist from the government agency relates to "safety and environmental management system" checks on each vessel.
But it is understood the HSE's issue is with the frequency with which Dana is carrying out audits, rather than with the audits themselves.
A spokesman for the Aberdeen-headquartered operator said: "We are committed to maintaining the highest standards of health and safety across all our operations.
"We recognised the need to increase the number of management system audits after the pandemic restrictions ended, and are communicating our plans to the HSE."
Inspectors from the HSE served the improvement notice to Dana on March 31, giving the Korea National Oil Corporation-owned company until September to comply.
In the statement, the watchdog said its inspections "would suggest insufficient audits against key areas have been planned, and of those that were planned, only a small proportion have been completed".
According to the HSE, it wrote to Dana previously on the same issue in 2020.
The Western Isles FPSO
The Western Isles FPSO produces from the Harris and Barra fields in the Northern North Sea – first oil was achieved in November 2017.
Dana Petroleum has a 77% operated stake in the FPSO – Neo Energy holds the remaining 23%.
Harris and Barra sit in 165 metres of water – at reservoir depth of some 6,000 feet – with estimated reserves of 45 million barrels of oil equivalent (mmboe) economically recoverable
Peak production rates from the FPSO are around 10,000 barrels of oil equivalent per day (boepd).
Earlier this year Energy Voice shed light on a fire on the floating production storage and offloading (FPSO) vessel that knocked out the facility's power in October.
There were no injuries and repairs were subsequently carried out.
The Triton FPSO
Dana has operated the Triton FPSO since 2012 and currently holds a 52% stake in the asset, alongside recent Serica Energy-acquisition Tailwind Energy (46%) and Waldorf Production (2%).
Tailwind, now owned by Serica Energy, bought Shell and ExxonMobil's stakes in the namesake oilfield cluster in September 2018.
Measuring in at 244 metres long, the FPSO is normally crewed by around 70 staff, but has accommodation on board for up to 80 people.
It is located in block 21/30 and produces oil and gas from the Bittern, Clapham, Pict, Saxon, Guillemot Area subsea facilities.
Last year the HSE warned Dana after it found employees were put at risk of exposure to legionella bacteria on Triton, some 120 miles east of Aberdeen.
Speaking at the time, the company said it "regrets" the situation and is working towards full compliance with the notices.