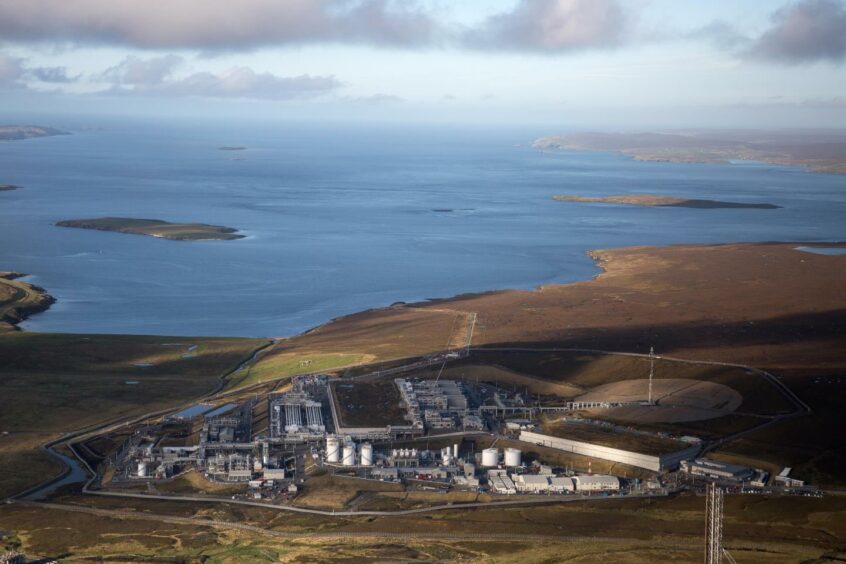 TotalEnergies has agreed to sell a 20% stake in a package of West of Shetland assets to Kistos Energy in a deal worth more than $165 million (£123 million).
Kistos, headed up by former RockRose Energy CEO Andrew Austin, will take up interests in the Greater Laggan Area fields and the Shetland Gas Plant, as well as interests in nearby exploration licences.
The deal covers an initial payment of £93 million, plus two contingent payments, the first being up to £30 million depending on the gas price in 2022.
Kistos Energy said second pertains directly to the Benriach exploration prospect, which would see Kistos pay 25 cents per Metric Million British Thermal Unit (MMBtu) of net 2P reserves after first gas, if developed.
TotalEnergies said the deal, with an effective date of January 1, is subject to approval from UK authorities. Completion is expected in the second quarter of this year.
With that, Kistos expects to increase its own reserves by 6.2 million barrels of oil equivalent and effectively double its 2021 production rate to 13,500 barrels per day.
The Greater Laggan Area comprises the the Laggan, Tormore, Glenlivet, Edradour and Glendronach fields, located around 85 miles west of Shetland.
Production from the 20% interest sold to Kistos totalled around 8,000 barrels of oil equivalent per day in 2021.
Following completion, TotalEnergies will hold 40% in the Greater Laggan Area fields and the Shetland Gas plant, alongside partners Kistos (20%), Ineos E&P UK (20%) and a RockRose Energy subsidiary (20%).
Kistos highlighted that the deal includes 25% interest in the Benriach exploration prospect, which TotalEnergies estimates as holding 638 billion cubic feet of gas in a mid-case estimate.
It also covers 20% of the Glendronach, a lauded discovery in 2018 which has since been hit with issues related to build-up of mercury, stalling its development.
Executive chairman of Kistos Andrew Austin said: "We are delighted to announce this transaction with TotalEnergies and look forward to working with them and the other partners in the Greater Laggan Area. The deal increases our gas production and complements Kistos' strategy in the Netherlands.
"On completion, we will have a solid foothold in both the UK and the Netherlands from which we can continue to implement our growth strategy.
"We expect the acquisition to increase the Company's 2P reserves by 6.2 MMboe and effectively double our end-2021 production rate to 13.5 kboe/d on a proforma basis."
It was first reported in October that TotalEnergies was seeking a sale of a partial stake in the West of Shetland assets, aiming to raise around £220 million.
Kistos, an AIM-listed company, was formed in November 2020 by RockRose Energy founder Andrew Austin, after selling RockRose to Viaro Energy in July that year for £247.5m.
The firm has been on the hunt for new acquisitions and in December confirmed "it is a participant in a process being run by TotalEnergies S.E. ("Total") to sell interests in certain of Total's West of Shetland gas assets".
London-headquartered Kistos clinched its maiden acquisition in March 2021 for Tulip Oil Netherlands (TON) from exploration and production firm Tulip Oil, based in The Hague, in a £190m deal.
Recommended for you

TotalEnergies weighs up West of Shetland FIDs