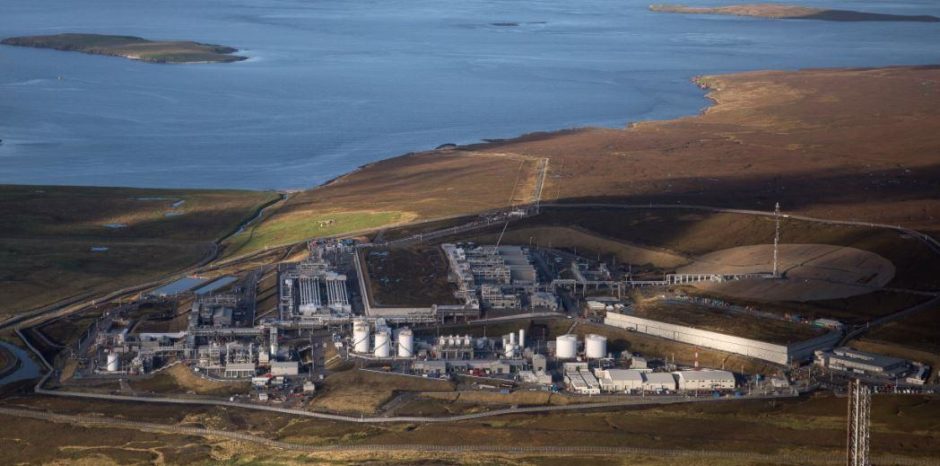 TotalEnergies is seeking to sell part of its stake in the huge Laggan Tormore gas field in the west of Shetland, according to a news article.
Reuters reported on the sale of the 20% stake, citing six banking sources, with TotalEnergies seeking to raise around $300million (£220m).
TotalEnergies, which declined to comment, operates the development, holding 60%.
The remaining 40% stake is evenly split between Ineos and Viaro Energy.
SSE struck a deal with Viaro Energy for its 20% stake in the project in December 2020, fetching £120million.
Reuters reported the sources as saying that the company is hoping the recent rally in natural gas prices will boost buyer interest.
TotalEnergies has been seeking to divest part of its stake for some time, with reports back in 2019 that private equity firms had been close to completing a deal.
The Greater Laggan Area (GLA) is comprised of four fields which are tied back to the Shetland Gas plant via an 88-mile pipeline.
First gas from Laggan and Tormore was achieved in 2016, with the follow-on Edradour and Glenlivet fields brought onstream the following year.
West of Shetland is a prolific area for Total who, in September 2018, announced Glendronach as the UKCS' largest conventional discovery since Culzean 10 years earlier.
The project boasted recoverable resources of one trillion cubic feet of gas, or around 170m boe.
Total subsequently cut its estimate for the field by 40% and put off a decision on sanctioning the development until 2021, thought this has not been updated since.
If the project goes ahead, Glendronach would use the GLA productions system.
Recommended for you

TotalEnergies to invest $300 million in Adani green projects