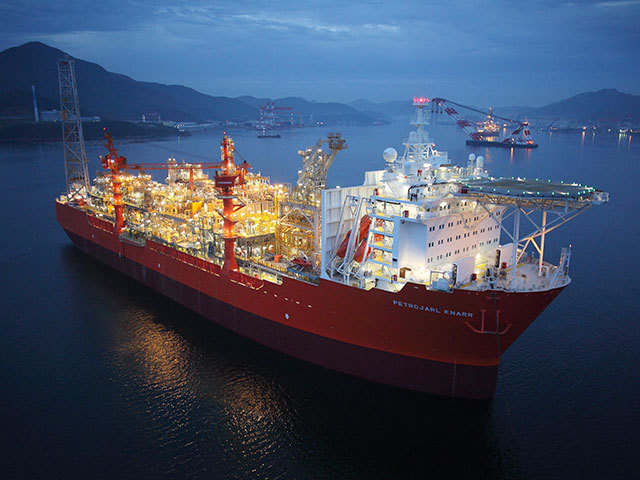 Labour has urged the new UK business secretary to shut down the Rosebank oilfield before it begins production.
Dan Carden, MP for Liverpool Walton, asked Grant Shapps to "reject the proposed Rosebank oilfield", saying the "evidence is clear" that the world can't meet Paris climate goals if new oil and gas infrastructure is developed.
Subject to regulatory clearance, Rosebank is expected to reach a crucial final investment decision this year.
Mr Carden's letter cited a UN report last year estimating that global emissions need to drop 43% by 2030 if the world is to remain on-track for 1.5 degrees warming.
He also recalled a repeated objection of climate activists to Rosebank; that oil produced will, in the main, be sold for export.
Equinor, the Norwegian energy firm operating the development, has said previously that Rosebank, one of Britain's largest untapped oilfields, could account for around 8% of the country's oil demand by 2030.
Oil produced will be exported via tankers, but gas will be tied to UK infrastructure.
Last month, I wrote to @grantshapps urging the Government to reject the controversial Rosebank oil field development and instead invest in a fair, green transition.#StopRosebank

— Dan Carden MP (@DanCardenMP) December 21, 2022
It comes as polling suggests the next general election, expected in 2024, will see a Labour Government come to power, with major impacts on the UK energy system.
Labour has opposed investment incentives linked to the windfall tax, and opposed new licensing.
Meanwhile certain North Sea operators have voiced strong opposition to the Energy Profits Levy (EPL), in its current form, which returns 91 pence per pound spent on new developments.
Harbour Energy, the North Sea's largest producer, shunned the new licensing round, currently ongoing, in light of the EPL.
In his letter, Mr Carden added: "Granting new oil and gas licences and approving new oil and gas fields will do nothing to alleviate the financial pressures facing the UK public."
Equinor has said that, whilst the world still needs oil and gas, it will develop projects like Rosebank with the lowest carbon footprint possible.
In reply to Mr Carden, new UK energy minister Graham Stuart made the case for new projects like Rosebank.
"Even with declining demand, the natural decline of many of the UK's offshore fields means that the UK is likely to remain a net importer of both oil and gas," he said.
"A faster decline in domestic production would mean importing more oil and gas."
As far as Rosebank specifically goes, he said the matter lies with regulators the NSTA and OPRED – which is true, though they both answer to his department at BEIS which is ultimately responsible.
Mr Stuart also highlighted the importance of a gradual transition in order to secure future energy jobs.
"A gradual decline in oil and gas production does not mean a decline for the UK's offshore industries," he added.
"The North Sea will still be a foundation of the UK's energy security in decades to come, although focussed on an increasingly wide range of new low-carbon energy technologies including carbon capture usage and storage, offshore wind and hydrogen production."
Recommended for you

Equinor banks over $1bn in UK while paying $6m in taxes