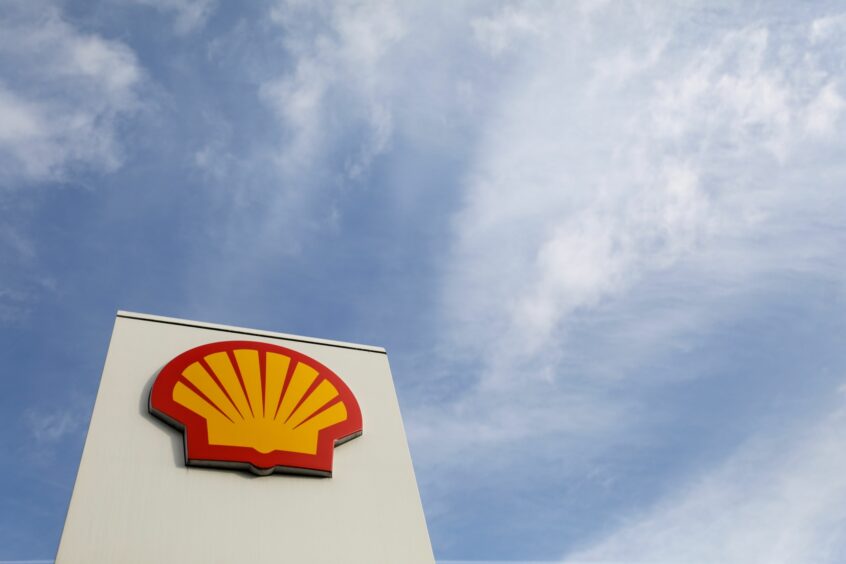 Its more than a year since Shell (LON: SHEL) said it wouldn't invest in the Cambo oilfield, but as the project approaches a green light, the firm is weighing whether to stick or sell up its stake.
Cambo operator Ithaca Energy, which acquired the majority holding since then, wants to hit a key final investment decision (FID) this year, but Shell launched a sales process for its 30% ownership back in August which could delay progress.
Shell has never left Cambo, and when asked last month whether it might stick with the oilfield – given tax incentives and improved commodity prices since the December 2021 decision, when the economics were questioned – North Sea boss Simon Roddy said "we're still in the licence and still looking at options".
Right now, the Cambo partners are reviewing costs, with a drilling rig tender out (with submissions due back January 17), so numbers there could play a role in decision-making.
Small buyer pool
But assuming Shell still wishes to divest, the environmental furore around Cambo, the costs of the project, and wider political uncertainty in the UK means the buyer pool is small, according to analysts.
"I struggle to see who would actually buy this," says Paul Weidman, head of oil and gas at consultancy Gneiss Energy.
"There are a number of large-ish developments out there already," he says, pointing to areas including Perth, Buchan and Galapagos, "and stepping into the firing line of Cambo is probably not high on anyone's priority list, I wouldn't have thought."
Cambo, in the west of Shetland, is estimated to hold up to 800m barrels of oil in-place, with the first phase expected to recover 170m barrels.
In the run up to COP26 in November 2021, it was one of the most high-profile and environmentally contested oilfields in the world, making frequent national headlines.
Those concerns still need addressed, analysts agree, potentially through plans to electrify its production to cut emissions.
That aside, political uncertainty from Westminster, and a potential incoming Labour government, on the Energy Profits Levy (EPL) – or windfall tax – could also be a barrier to a sale for Shell.
Yvonne Telford, senior analyst at Westwood Global Energy Group says: "Recent fiscal instability has reduced the number of companies willing to make large scale investments in the UK and there is even greater uncertainty as to future governments and their support for future offshore developments.
"This could further reduce the prospective buyer pool."
She adds that Shell "has not historically been fast paced in divesting its non-core assets and again this could impact the timing of the development".
Analyst firm Wood Mackenzie also notes the impact of the EPL on Cambo – as potential investors see that a future Labour government would likely slash the development incentives linked to it and raise the rate of tax further.
"Another partner will be required to help take the project through the development phase and the introduction – and subsequent increase – of the EPL has cast uncertainty over UK developments.
"While longer-lead time developments – such as Cambo – could see their returns boosted through an extension of the investment allowances, it would take a brave investor to assume the levy is removed six years from now."
But not everyone thinks Shell will struggle to sell.
Dave Moseley from consultancy Welligence, argues: "If Shell still seeks an exit from Cambo, this should not be a barrier to development – several E&P companies have the appetite and funds to do a deal."
Why not stay with Cambo?
However, he also considers a scenario where Shell decides to stick with Cambo, rather than sell up.
Under the EPL, in its current guise, companies receive 91 pence back for every £1 spent on new UK developments.
To claim that, they need big capital projects, of which Cambo is one of just a handful in the UK available.
Moseley says: "For Shell, when it announced in December 2021 that the case for investment in Cambo was not sufficiently robust, the EPL had yet to even be mooted.
"Now, with it having been introduced, and subsequently had both take and term increased, Shell will be eager to maximise its potential to offset this through large capex opportunities – of which Cambo is one of few.
"This is especially the case given projects like Penguins and Pierce depressurisation have largely had their full capex sunk, and therefore will not be effective in offsetting future EPL payments."
Shell's West of Shetland narrative
Weidman of Gneiss still sees the divestment as "Plan A" for Shell but sticking with it is also a valid Plan B, given Shell's commitment to the West of Shetland region.
The firm has holdings in the BP Schiehallion and Clair projects and recently bought into the Victory development too.
"Cambo fits into that narrative of West of Shetlands commitment, albeit it's clearly oil while Victory is gas.
"They have shown a continued commitment to the West of Shetlands, they have Victory from Corallian, they have Clair, they have Schiehallion. Shell are generally tidying up the UK with the southern gas basin sale, the ETAP sale, but they are really focused on the West of Shetlands (as well as) Jackdaw, Shearwater and the Penguins redevelopment (in the North Sea)."
Environmental headwinds
As Ithaca heads towards an FID with partners this year, environmental activism seems a certainty.
A month after COP26, Shell said it wouldn't invest in Cambo citing the potential for delays and that "the economic case "is not strong enough".
WATCH: We and @StopCambo just challenged @theSNP leader @NicolaSturgeon on her refusal to stop the Cambo North Sea oil field.

Big corporations profit from dirty energy and politicians like Nicola Sturgeon let them get away with it.

We're here to put a stop to that. ✊ pic.twitter.com/Q3ilmhkA3C

— Green New Deal Rising (@GNDRising) August 7, 2021
🚨HUGE NEWS: @NicolaSturgeon has now come out against the Cambo oil field #StopCambo🚨

This is a historic win and a huge testament to what we can accomplish.

Now let's take the fight to UK gov to reject Cambo once and for all ✖️🛢️ https://t.co/qfceOJPK2x

— #StopRosebank (@StopCambo) November 16, 2021
Analysts agree the economic change may well be more attractive now due to the EPL and improved commodity prices, but Westwood, Wood Mac and Gneiss all agree the environmental activism has played a role in denting confidence.
Wood Mac summarises: "Shell's decision to walk away went beyond project economics.
"Its involvement was garnering a huge amount of unwelcome attention and while energy security concerns have perhaps softened some attitudes towards new greenfield projects, environmental scrutiny isn't going way."
Gneiss meanwhile argues that, with Shell's North Sea projects gaining attention, Cambo might be too hot: "They're already under pressure with Jackdaw, so adding another very high profile development to the docket is tough. So I guess they're probably weighing that."
It should be noted though that Shell concerns around delays are valid; Wood Mac points out that Cambo would be the first UK development in water depth over 1,000 metres "with extreme conditions raising the likelihood of delays".
Cambo carbon
Analysts agree that Cambo is, one way or the other, likely or very likely to go ahead.
Ithaca seems ready to go "guns blazing" with the development, as it was a key driver in its $1.5bn takeover of operator Siccar Point Energy last year.
A key test will be in slashing emissions and Cambo is competitive on that front, despite the environmental outrage.
And it comes weeks after Ithaca, BP and Equinor signed an agreement to pursue electrification of oilfields, including Cambo, in the West of Shetland.
Wood Mac says: "It's worth nothing that relatively speaking Cambo looks attractive from a carbon perspective. Its emissions will be less intensive than most countries the UK imports oil from and an electrification solution could help its emissions (and optics) further.
"But UK electrification projects still face many challenges, including high investment costs, elevated power costs and relatively low carbon prices."
Telford of Westwood adds: "The development of Cambo will be good for future UK domestic production and its part in the energy security jigsaw.
"Another standalone West of Shetland development will support an electrification solution for the sector, which again would aid longevity of domestic production in line with the North Sea Transition Deal's emissions commitments.
"The right ownership with the drive to bring the project through to development will be important."
Recommended for you

2024: A lost year for North Sea FIDs?