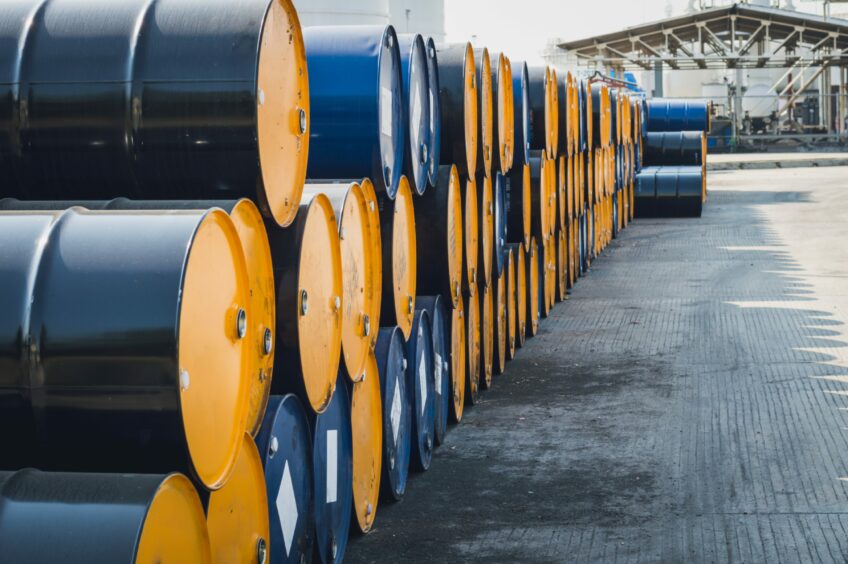 Equinor was asked that key question during a media briefing on the Rosebank oilfield on Wednesday.
Oil from Rosebank will be sold on the international market, a point which has to be reconciled with the fact the UK is a net importer of both oil and gas.
Unlike domestic gas supply, which is mainly used in the UK, much of the country's oil goes overseas – primarily to Europe, where there is greater refinery capacity.
Because the UK is a net importer, it brings many refined products back in-country to meet demand.
The UK is a beneficiary of  that global open market system which ensures it can get the oil it needs.
However the fact oil Rosebank oil will be sold overseas in that market has been a key point for climate campaigners opposed to the project, who highlight it will do nothing to reduce domestic fuel bills.
Asked about the destination of Rosebank oil, Equinor UK boss Arne Gurtner said: "The oil goes to international markets. It will be offloaded from the field.
"We currently can't say where it will go, for sure – however we do know that with the lack of Russian oil coming to Europe, we see the market situation as such that most of the oil produced in Europe actually goes to Europe."
On the balance of imports versus exports, Mr Gurtner added: "If the UK needs the Rosebank oil, it will actually get it. That is pertaining to the open global market system which today ensures the UK receives much more oil and gas than it is producing on the UKCS side."
Mr Gurtner made a blog post comparing this to a similar mechanism for UK agriculture.
However, the campaign group Uplift said it believes approval of the project is not legal and will mount a challenge against the UK Government.
Director Tessa Khan said: "Rosebank will do nothing to lower fuel bills or boost UK energy security. Most of this oil will be shipped abroad and then sold back to us at whatever price makes the oil and gas industry the most profit.
"People in the UK overwhelmingly support moving to cheaper, cleaner renewable energy. This government should be prioritising making sure no pensioner, or family with small children is living in a cold, damp home this winter, not handing billions in tax breaks to obscenely wealthy foreign companies."
Recommended for you

Ithaca welcomes 'strategic progress' on Cambo, Rosebank in Q3