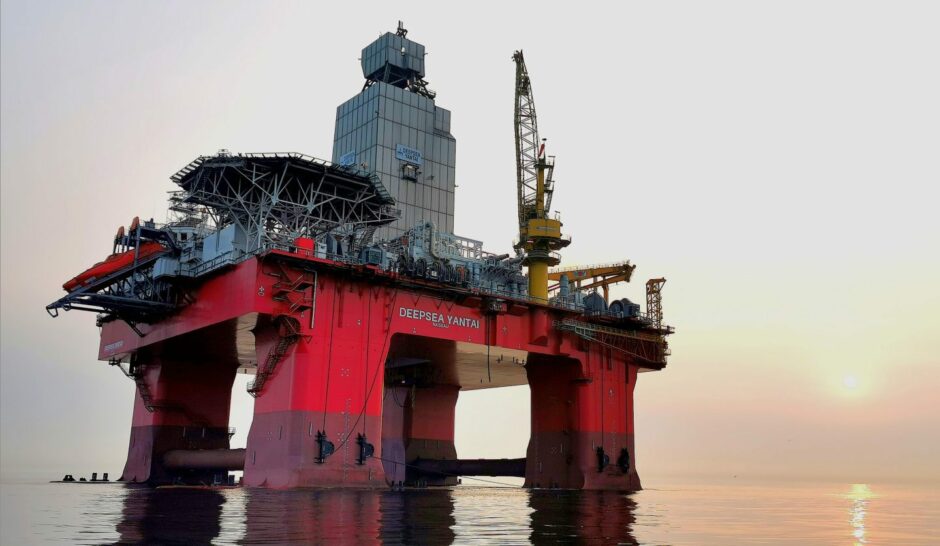 As of 21 April, Westwood Global Energy reports that there is one appraisal and two exploration wells active in Norwegian waters.
The appraisal well is in the Northern North Sea at Øst Frigg Beta/Epsilon. One exploration well is drilling in the Norwegian Sea at Tott West and the other in the Northern North Sea at Carmen.
North Sea
The Wellesley-operated 35/10-10 S Carmen well was spudded on 4 April with the Deepsea Yantai semi-sub. This is an APA 2021 commitment well targeting a high impact, HPHT play in the Middle Jurassic Brent Group and Oseberg Formation, and Lower Jurassic Cook Formation. The operator has quoted pre-drill mean resources of 109 million barrels of oil equivalent (mmboe) with gas condensate as the expected phase.
The 25/4-15 Ve well, operated by Aker BP, was completed on 2 April 2023 having spudded on 10 March with the Scarabeo 8 semi-sub as part of a batch drilling campaign with 25/2-24 S. The well was targeting oil in the Paleocene Heimdal Formation. The well a 31.3m (103ft) oil column in a 187m (614ft) Heimdal Formation, with an OWC at 2,253m (7,392ft) TVDSS. Resources are quoted at 3.1 – 5 mmboe.
The 15/2-2 S Eirik HPHT well, operated by OMV, was completed on 1 April having spudded on 2 February with the Deepsea Yantai. The well was targeting gas condensate in the Upper Jurassic Intra-Draupne Formation. The well encountered a 500m (1,640ft) oil column in the target reservoir, with multiple thin layers of sandstones totalling 23m (75ft). Resources are quoted as 6 – 34.9 mmboe.
The 25/2-24 S, A Øst Frigg Beta/Epsilon appraisal well was spudded on 1 March, and sidetracked on 15 April, with the Scarabeo 8. The well is targeting the Eocene injectites and if successful, the JV plans to drill one to three horizontal sidetracks at Beta West, Alfa South and Epsilon. A discovery would be tied back to the Yggdrasil development (previously NOAKA).
Norwegian Sea
The Equinor-operated 6406/5-2 S Tott West HPHT well was spudded on 10 March with the Deepsea Stavanger semi-sub. The well has a Middle – Lower Jurassic target and is close to the 6406/5-1 Tott discovery drilled in 2001 – 2002.
Recommended for you

Well Slot: Who's drilling in the UK North Sea and Norway?