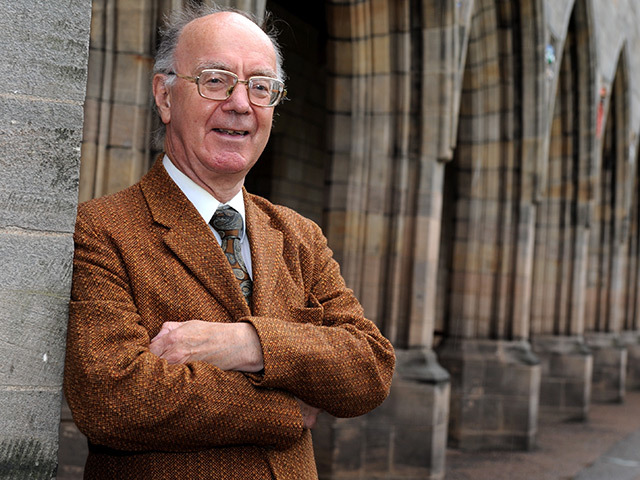 Oil nation's efforts to re-balance the market via a deal on production cuts have worked, industry experts said, adding that extending the agreement is the right move.
Some countries will be jockeying for more favourable output quotas, but those with the most "clout" support an extension, said Alex Kemp, professor of petroleum economics at Aberdeen University.
Paul de Leeuw, director of the Oil and Gas Institute at Robert Gordon University, said Saudi Arabia, in particular, needed a higher crude price due to the Kingdom's IPO plans for energy giant Saudi Aramco.
They were speaking ahead of tomorrow's meeting of Opec members, which was called to decide whether to stretch the output deal to the end of 2017 and possibly beyond.
At the end of November, Opec members agreed to lower production by 1.2million barrels of oil per day for an initial six months starting January 1. Non-Opec states also said they would slash output by 600,000 barrels, with Russia contributing half of the sum.
The agreement boosted Brent crude from $46.38 per barrel on November 29 to $53.94 on December 1. The benchmark reached a high of $57.10 for 2017 on January 6 and was hovering around $53 at the end of last week.
When the deal was announced, there were fears that the states involved would not stick to their individual quotas.
But those concerns appear to have been calmed. Prof Kemp said: "The cuts have taken place in the first six months, that's the first point. They might not have stuck to their quotas 100%, but there has been a major reduction, particularly by Saudi Arabia."
Prof de Leeuw said: "The cuts are working; we were at $45 per barrel in November. That's the backdrop to this week's meeting.
"Compliance numbers vary depending on who you ask, but the consensus seems to be around 90%, which is not bad if you look at the history of Opec."
Prof de Leeuw also pointed to last week's update from the International Energy Agency, which said a re-balancing of the market had essentially been achieved, in the short term, at least.
Traders might have hoped to see slightly higher prices, possibly creeping above the $60 mark, but US shale has had a dampening effect.
Prof Kemp said. "In the US, onshore activity, particularly shale, has increased significantly and more wells are being drilled. Production of shale has come up."
Prof Kemp also said world oil stock levels continued to be high.
So although the cuts have had a positive effect, prolonging the agreement remains the only sensible outcome from this week's meeting.
Noises coming from the likes of Saudi Arabia and Russia ahead of the talks suggest an extension is a foregone conclusion.
Prof Kemp said: "For the price to hold up and maybe increase a bit, then Opec really has to renew its commitment to production cuts for a further period of at least six months.
"Without that agreement, the price would go down a bit."
Prof de Leeuw said: "The Most sensible outcome is to help the market balance and extend the cuts. That's the right thing to do.
"That would keep the oil price within the $50-$60 range we have seen over the last couple of months."
Asked whether having to extend the cuts would be problematic for some nations, Prof de Leeuw said: "For some countries, sticking to the quotas is not difficult.
"There is a big challenge for Saudi Arabia, because they're about to have an IPO for Saudi Aramco, so they need a high oil price.
"But in other countries the quotas might be harder to stick to."
Prof Kemp said: "I expect there will be an agreement but behind the scenes there will be jockeying for individual country quotas, because most members are in need of revenues and will be thinking about their production capacity.
"But I think those with the most clout are in favour of extending the cuts for at least six months if we're going to have a higher price."
Recommended for you
X

OPEC cuts likely to be extended by nine months, cartel sources claim