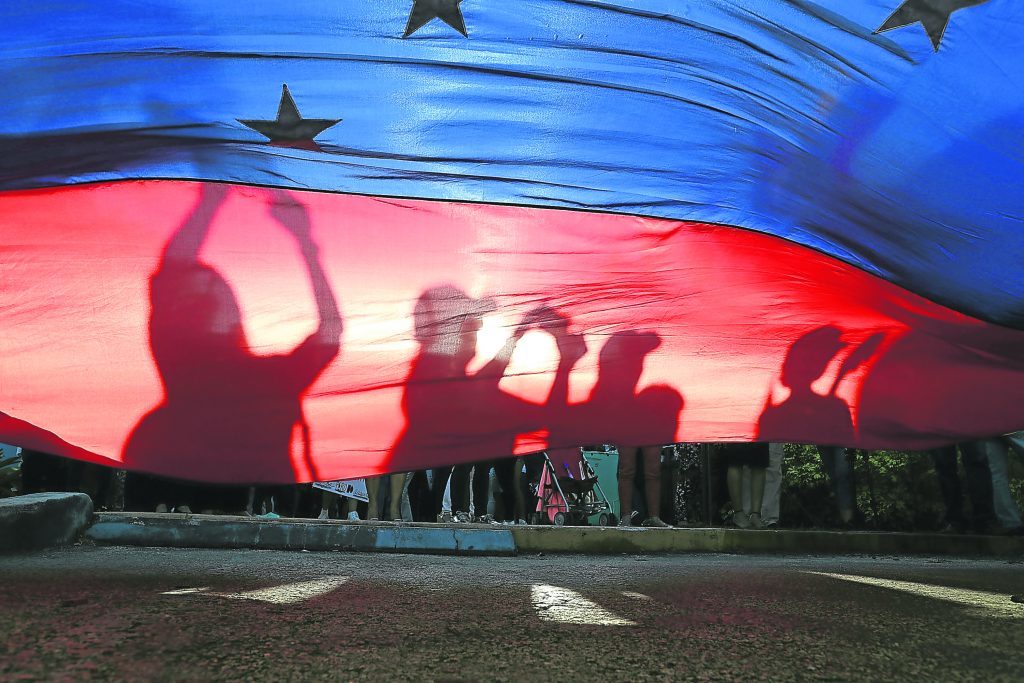 How should poor countries which find themselves rich in oil and gas use their wealth to build a sustainable future for their people? There is a wide range of options and plenty of examples of how to get it wrong.
At one extreme, Venezuela has been earning vast amounts from its oil wealth for 80 years. Yet most of its people remain impoverished, leading them ultimately to place faith in Bolivarian radicalism, personified by the late Hugo Chavez.
That was unable to withstand the downturn in oil prices and the country is now seen as an economic basket case and an increasingly authoritarian one at that. How is it possible to have so much wealth for so long and get it so badly wrong? How many lessons are learned by others setting out on the same path?
Caracas is a chaotic city, seemingly in permanent gridlock. If you can imagine the polar opposite – an oil-fuelled capital city which is the epitome of good order and creative urban planning – then I suggest Astana in Kazakhstan.
No cheap fuel, no traffic jams and wide avenues as part of the futuristic infrastructure.
In 20 or 50 years time, will Kazakhstan be judged to have got it right in terms of how to use its oil wealth? Or will Astana have become a fading monument to another experiment in squandering the bonus bestowed by nature?
Who knows but, for the time being, it certainly represents a very different approach and one which is of great interest to UK business. For scores of North Sea companies and thousands of itinerant oil workers, such names as Tengiz, Kashagan and Karachaganak are of crucial importance – particularly because of the downturn at home. These are the big Kazakh oil fields.
Kazakhstan has been producing oil for more than a century, most of that time as part of the USSR. In the 25 years since independence, the great Astana vision has been formulated and put into effect. I suppose it helps to have political continuity – President Nazarbayev, the man behind it, has been in power for all of that time.
Essentially, the oil money has paid for a brand new capital city where previously there was a small town in the middle of the country. The population has grown to more than one million and the scale of construction shows no sign of easing off. It is either a massive vanity project or an inspired vision – take your pick.
This is a country in search of enhanced international status, which was the rationale behind seeking and winning World Expo 2017 which is currently being held on a large, futuristic site close to Astana. The plan is that the site will subsequently become the base for a financial services sector, serving the whole South Asia region.
I spoke at the opening of an Engineering Day in the British pavilion, bringing some of our companies together with Kazakh partners. There are currently at least 50 such partnerships working successfully in the oil and gas sector with many more opportunities ahead. Leading companies such as Shell and Wood Group support these supply chain hook-ups.
"Future Energy" is the Expo theme and the whole show serves as a reminder of how much intellectual effort is going into all the technologies which will be needed to create the low-carbon future. Scottish and other UK institutions and companies are at the cutting edge of many of these technologies but the competition is fierce.
Away from the limitless visions offered by Expo, the focus of the UK's trade and investment effort in Astana is still firmly on oil and gas. Over the next 10 years, there will be £80billion worth of investment by the various field operators, led by Shell. The British Embassy's trade team is hoping to help secure £10billion worth of that business for UK companies.
Meanwhile, Astana continues to grow and grow. Where all the people are going to come from to fill these apartment blocks currently being constructed is far from clear. But it is beyond doubt that, as long as there are oil revenues to pay the bills, money will continue to flow into the development of this ultra-21st-century capital city.
That takes us back to the question of whether this is the best way to use these resources. I can think of worse ones. A lot depends on whether Kazakhstan can broaden its economic base, not least through developing its other mineral and energy-based potential–and educate its young people. It just might succeed where others have fallen back into oil-funded complacency. I would put a few bob on Kazakhstan turning itself into a success story – and the more the UK continues to contribute to its evolution, the better all round.
Recommended for you

BP apprentice and new mum shares story of breastfeeding offshore