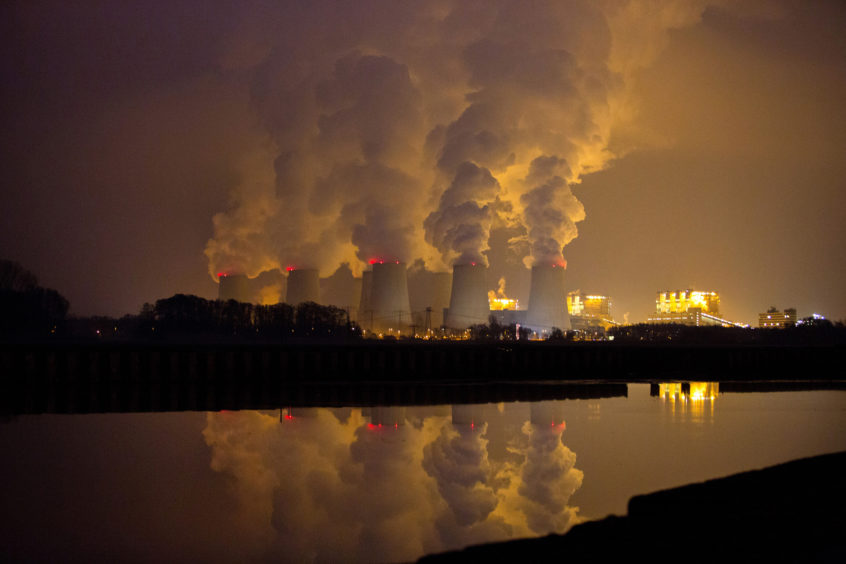 The minister said we have to make the case for CCUS, there are going to be carbon emissions and we are going to have to capture them.
The minister is right, which is why the CEE Bill outlines the need for limited carbon sequestration but outlines that CCUS can not be used to justify continuing to emit carbon today based on a theoretical removal in the future.
Removing the reliance on "speculative future carbon capture technologies" and not allowing "unproven" methods to form part of the fight against climate change is basic risk management, that is required to avoid catastrophic consequences (as outlined by the United Nations Secretary General: Antonio Guterres in 2018).
There is a fundamental issue the minister fudges – how to stay within the agreed but rapidly reducing 1.5C carbon budget while meeting the predicted demand for energy.
It would appear that there are two broad options available, neither are appealing.
Reduce energy demand to meet the decarbonised energy supply, while phasing out reliance on hydro-carbons, inline with the agreed IPCC budget with limited use of carbon sequestration to address emissions from sectors that can not be eliminated (cement manufacture/ agriculture).
At the other extreme, continue using hydro-carbons alongside renewables to meet current and predicted demand, keeping our fingers crossed that the CCUS technology works at scale to capture and store carbon.
The scale of negative emissions that would be required if we fail to rapidly reduce emissions is truly staggering, globally it would need the processing, transport and storage of carbon at a similar scale to the entire global oil and gas industry today.
If delivered using BECCS, land area the size of India would be needed to grow the requisite biofuels, causing serious competition for land and threats to ecosystems and food security.
Negative emissions at these scales are considered completely implausible by many scientists.
The CEE bill takes the view that the ecological crisis and the climate crisis as two sides of the same coin – it makes no sense to destroy the living world to save the climate.
Therefore relying on these technologies to avoid globally catastrophic consequences cannot form part of a robust strategic response.
Indeed it can be seen as immoral, placing the burden of reducing atmospheric carbon on our children whilst they are also dealing with the consequences of our collective failure to mitigate emissions. In the words of Prof Kevin Anderson and Prof. Glen Peters
"Negative-emission technologies are not an insurance policy, but rather an unjust and high-stakes gamble"
That leaves us with the first option, to cut the coat according to our cloth.
Recommended for you

BP and Equinor low carbon projects among those shortlisted for govt funding