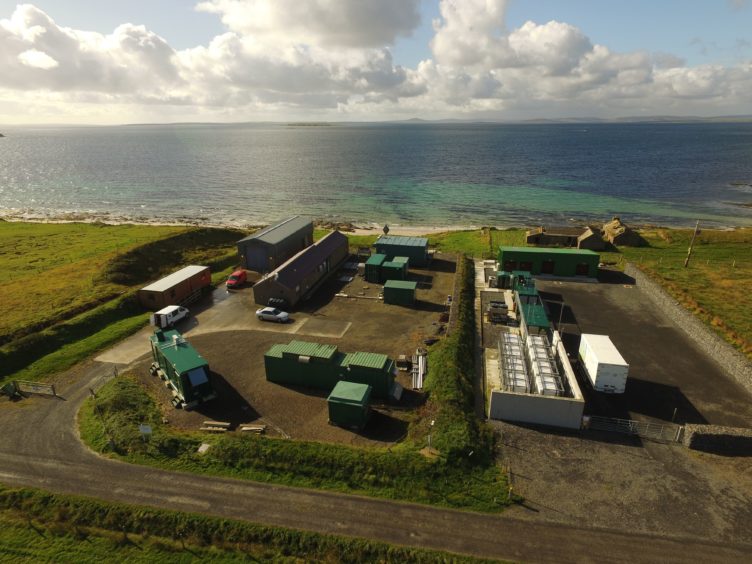 Hydrogen is the new Holy Grail. The UK Government's Energy White Paper gives it 175 references, three times the number for offshore wind and 10 times more than new nuclear.
Then along comes the Scottish Government with its Hydrogen Policy Statement and the promise of £100 million over five years to advance its objectives. This was rightly welcomed though the accompanying hyperbole had a worryingly familiar ring to it.
According to Scottish Renewables, we (or our children) can look forward to "310,000 jobs and £25 billion of gross value added by 2045". It makes the 28,000 jobs promised to Scotland from renewables by 2020 sound like a modest aspiration by comparison, the only problem being that it did not happen.
The inevitable headlines generated by last month's announcement asserted that we will be "world leaders" in green hydrogen and maybe at some point we will be. But surely the lesson could be applied that walking before running and delivering before inflating expectations are sensible precautions.
In the 70s and 80s, Scotland became a "world leader" in offshore oil and gas through commitment, hard work and investment by public and private sectors. We were then able to export that status wherever the industry exists. But I doubt if anyone at that time thought it worth claiming world leadership in advance. They just went out and delivered it.
The hopes for green hydrogen are directly linked to the anticipated boom in offshore wind around the UK coast, with many of the Crown Estate licences on offer in Scottish waters. That alone guarantees nothing in terms of jobs, added value or supply chains.
Against the background, I found a report from the Xodus Group consultancy, which accompanied the Scottish Government's statement, to be commendable for its realism. While extremely positive about the potential for green hydrogen, it also pointed out the preconditions for delivery.
One of these is that "a steady pipeline of early projects supported by a clear, financeable route to market will be needed to secure supply chain capability through to wholesale commercial deployment". That is a measurable objective for the coming months and years. Its delivery should be closely monitored.
We already have a few excellent projects. I recently visited EMEC in Orkney, which I had a hand in initiating 20 years ago. It remains a hugely impressive operation which has diversified, rather than just waiting for wave and tidal devices to test.
This proactive approach has taken it into hydrogen research, production and utilisation across a range of intriguing projects, from powering small aircraft to distilling whisky. The project to dual-fuel the ferry between Kirkwall and Shapinsay and gain the necessary consents for hydrogen as a marine fuel has far reaching potential for the shipping industry – currently a massive polluter.
Similarly, Surf 'n' Turf was the first project to harness wind and tidal power for hydrogen production and in 2017 the world's first tidal-powered hydrogen was generated on Eday where it is stored, transferred to special trailers and shipped to Kirkwall. A fuel cell at Kirkwall Pier converts it back to electricity. It's a terrific project with practical application.
There are hydrogen-powered buses in Aberdeen, a heating system in Fife and a hydrogen hub in Stornoway. All this is good stuff but, as everyone involved would be among the first to recognise, they are light years away from the declared Scottish targets – 5 gigawatts of renewable and low carbon hydrogen by 2030.
While a substantial commitment, £20 million a year from the Scottish Government will not go far towards that transformation. This needs a UK-wide effort and will require very serious investment from the private sector, which will only make that commitment if the prospective returns justify it. That remains a huge imponderable.
The advantage which Scotland has is the pre-existence of the oil and gas industry. For at least 20 years, there has been endless talk about converting the synergies that renewables share with oil and gas into practical outcomes. However, interest in actual delivery has tended to ebb and flow with the price of oil.
This time, it might be different. Globally, the oil industry is having to face up to climate change and the low carbon future which all governments are demanding. Here, there is a supply chain and a network of installations which are adaptable to the transportation and storage of hydrogen. There is a vast reservoir of transferable knowledge and skills.
The Xodus report notes that little has been done on the practicalities of adapting the existing oil and gas infrastructure and states: "A co-ordinated strategy and plan for hydrogen transportation both within the UK and to Europe is required in order to maximise the efficient re-use of this existing infrastructure and to ensure optimum redevelopment of terminals and ports".
Such work is a prerequisite if headlines and hopes are to be turned into reality. A year from now, will this "co-ordinated strategy and plan" be tangible work in progress? That is the kind of measurable outcome which will make the difference.
As we enter 2021, it is pretty obvious that 2030 is not that far away – any more than 2020 was far away when all these promises about the "Saudi Arabia of renewables" were being made a decade ago.
If green hydrogen from offshore wind is going to fulfil the potential claimed for it, then every step along the way must be monitored and every lapse from the necessary timetable exposed. That will be the difference between a great success story and another false dawn.
Brian Wilson is a former UK energy minister
Recommended for you

MSPs clash over jobs analysis in just transition plans