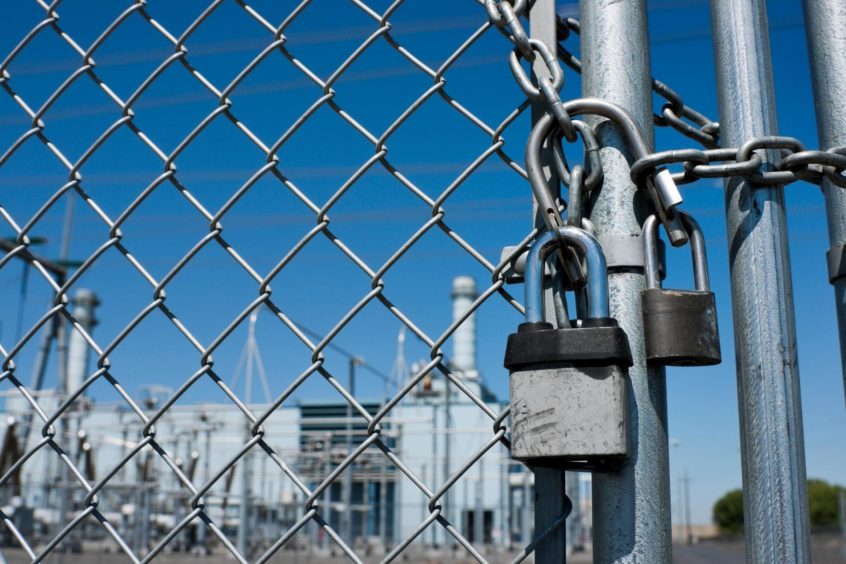 The future of the energy system belongs to our children, grandchildren and all subsequent generations. But what we do now regarding climate change will determine the quality of that future.
Change is happening rapidly and the effects are being felt in the north-east of Scotland, with employment falling by around 11% between December 2014 and December 2020. That figure doesn't consider the full impact Covid 19 or Brexit, but it's obvious the employment trend in the oil and gas sector is one of decline.
Youngsters who are looking to energy for employment must think carefully. With opportunities in the oil and gas industry falling, can we rely on there being sufficient new ones as a result of energy transition?
Based on the rate of development of a net-zero supply chain in Scotland, the answer is "certainly not yet and probably never" because we are simply not doing enough to build up manufacturing.
Thirteen years ago, I wrote a column titled "Low investment in renewables technology is damaging our education system".  I said was the lack of demand for skills and knowledge within the renewables sector would lead to the younger generation being less enthusiastic about spending time, effort and money in gaining qualifications they'd have little or no use for.
Nothing much has changed in those 13 years.  There are more maintenance and support jobs in the wind sector but little high value manufacturing. SSE has added 53 apprentices for a range of roles including servicing wind farms and grid maintenance and that's good news, but we need to do so much more, especially to support exporting.
Tidal has created a modest number of high value design, engineering and manufacturing jobs, as have heat storage and heat pumps.  The same applies to hydrogen, where the jobs have been systems-engineering related, with some manufacturing of refuelling stations, mainly for delivery outside Scotland.
But there is no large-scale manufacturing, nor is it being encouraged.  Recently a consultant involved in the Scottish Government's hydrogen assessment report was asked during a webinar about the potential for manufacturing hydrogen electrolysers and fuel cells in Scotland and exporting. They said, "yes, it would be great to attract an electrolyser OEM", and followed that by saying Scotland has a "services and skills economy" as if it was an excuse. I asked for an explanation but never got one.
Such an astonishing lack of understanding of our capabilities and paucity of vision and ambition is all too common, yet other countries are making rapid progress to develop their supply chains.
Denmark not only manufactures advanced wind turbines, but also produces electrolyser and fuel cells. Norway has been a world leader in electrolysers for a while but is now building a "giga-factory" for fuel cells for marine drive trains with the intention of building a global industry based on net zero ship design.
Estonia plans to build a twin-engine hydrogen fuel cell aircraft.
In north-east Scotland nothing new is happening, as far as hydrogen is concerned, unless you want to be a bus driver.  In fact, Yorkshire is now the new Aberdeen because it's there that most of the UK's hydrogen-related activity seems to be happening with ITM Power and CPH2 – both electrolyser manufacturers – being based there.
Are we incapable of doing these things? I think not.
The Hydrogen Council said: "As of early 2021, over 30 countries have released hydrogen roadmaps and governments worldwide have committed public funding in support of decarbonisation through hydrogen technologies.
"No less than 228 large-scale projects have been announced along the value chain, with 85% located in Europe, Asia, and Australia.
"These include large-scale industrial usage, transport applications, integrated hydrogen economy, infrastructure, and giga-scale production projects.
"If all announced projects come to fruition, total investments will reach more than $300 billion in spending through 2030."
It is obvious hydrogen is gaining global industry status and will provide long term, well paid jobs of all types. But it's really only one example of what could be.
Whilst oil and gas employment falls, wind is already supporting around 20,000 jobs for the Danish company Vestas and Chinese battery production already employs close to 200,000.
If we want our youngsters to have a meaningful future with a broad range of opportunities to aspire to then Scotland needs to change its attitude. We've got to make things happen ourselves, instead of hoping someone will come here and do it for us or limiting our efforts to relatively small industries.
The naysayers and our frankly useless economic development agencies must no longer be allowed to control the agenda. The needs of future generations must do that but this generation – our generation – needs to make sure it happens.
Dick Winchester is a member of the Scottish Government's oil and gas and energy transition strategic leadership group