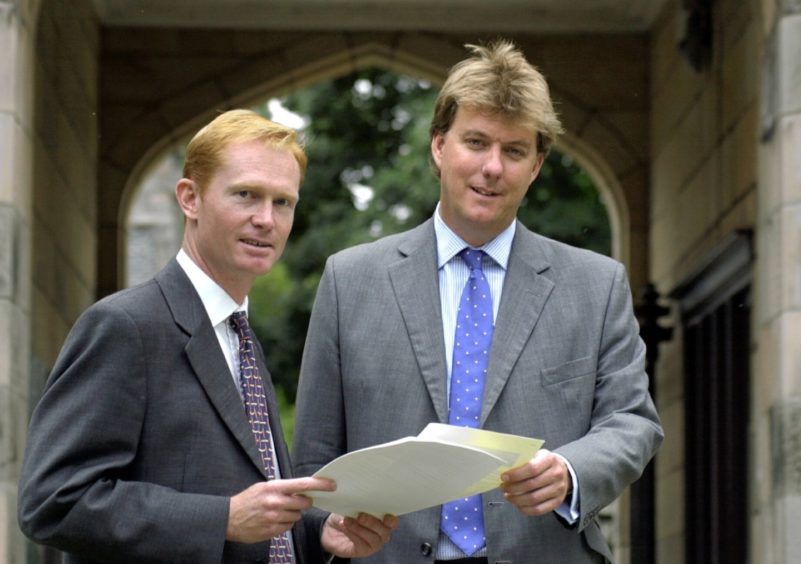 The 1990s were a brutal time in the North Sea, with the oil & gas industry largely pre-occupied with trying to recover from the 1986 global price crash and culminating with the second crash, the slide for which began in 1997 and bottomed out late 1998/early 1999.
It was a dangerously restless period with oil majors especially slashing costs, selling assets and trying to find cheaper ways to find, develop and produce the hydrocarbons that the UK had become so dependent upon for vital tax revenues.
Looking back at those times, it is striking how many of today's UKCS now senior leaders cut loose or were paid off by struggling oil majors (and some established independents) and set about trying to do things differently, including teaming up with entrepreneurs and private equity money to realise their particular dreams.
I refer especially to remarkable individuals like Francis Gugen, Larry Kinch (supply chain), Dave Neely, Roy Franklin, Mike Wagstaff, Tom Cross, Mark Routh, Sam Laidlaw, Phil Kirk and Bruce Dingwall, who have had a huge collective impact on the ability of the North Sea to thrive and survive since.
Sadly, however, we have just lost a member of that clan and it is Bruce Dingwall who, with PE support from 3i, is surely best remembered as being one of the co-founders of Venture Production in 1997, right at the inflection point of the second oil price crash.
The core purpose of this new-generation independent would be to acquire and develop stranded gas assets on the UKCS and to build production from the Trinidadian side of the business, which Bruce had brought to the table.
I remember him telling me in the early days of Venture that it was no use following the old style independent's model of reaping production revenues passively. It was important to gain control of one's destiny.
So, Venture would operate its assets wherever possible.
"With small companies like Venture, what's critical is being able to move your projects forward at your pace, to execute them as quickly as possible in order to avoid erosion of time and money," he told me.
Tough times always bring strong leaders to the fore; moreover they are often willing to share their ideas and energy with others.
That has everything to do with why he was selected as chair of the 2003 Offshore Europe Conference and why he simultaneously became chair of the UK Offshore Operators Association (Oil & Gas UK is its descendent).
Bruce was also clear that the North Sea and Aberdeen had been "an incredible success story", but insufficiently lauded.
However, he also warned: "I think Aberdeen has made it as an energy capital, but we don't champion it enough. It's not held up by government … it doesn't shine at all."
I've never been convinced that many people have ever understood how tough keeping the North Sea industry afloat actually is.
But Bruce clearly did and said so in his first UKOOA address: "The majors, frighteningly, need to find 6.5 billion barrels to stand still or just replace reserves. UK independents need to find 110 million barrels to replace 200% of reserves."
Nor was he ever afraid to say it how it is when it came to oil minnows of which Venture was clearly one: "The scale of the British independents sector is very, very small and this tells me how badly they have done."
Moreover, he directly experienced just how rubbish life for a minnow and its CEO could be. In 2004, Venture turned in a string of profit warnings and was quickly perceived as the weaker party in a proposed but quickly aborted "merger of equals" with fellow UK independent, Dana Petroleum, led by Tom Cross.
On September 9 2004, under pressure, Bruce resigned as CEO and the following year exited, but not before setting up Trinity Production and buying Venture's cash cow assets in Trinidad to provide the new company with immediate core production.
Just five years after Trinity was established, Venture itself was gobbled up in 2009 by Centrica with rival Sam Laidlaw at the helm in a deal worth £1.3 billion.
Bruce had decided that being very small was beautiful and, in any case, he was a Trinidadian by birth though also a Brit and yearned for the Caribbean. In essence, he faded from the North Sea stage.
Bruce became Trinity's executive chairman in 2013, which role he retained until his untimely death this week at a tragically young age.