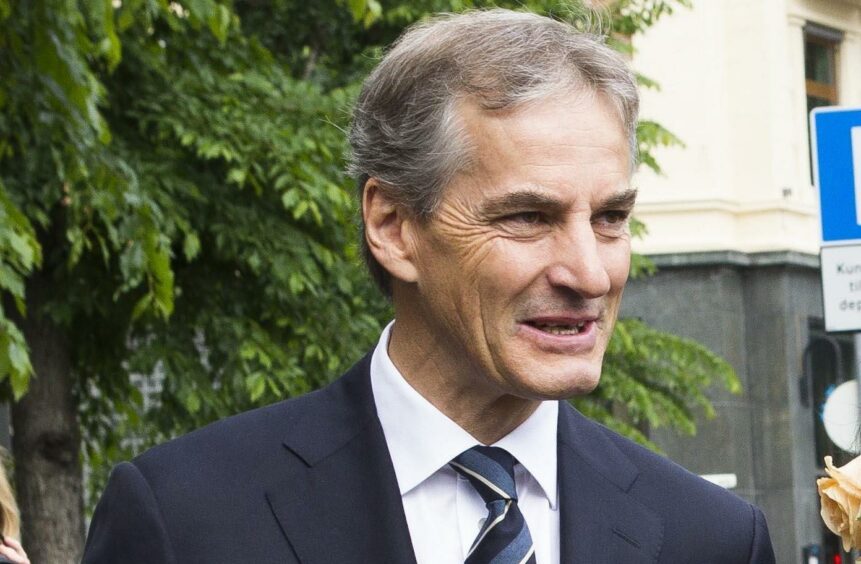 "If we were to say from one day to the other that we close down production… I believe that would put a stop to an industrial transition that is needed to succeed in the momentum towards net zero. So we are about to develop and transit, not close down".
These seem sensible sentiments to me, wherever they might be applied. Perhaps you've guessed. The words I have omitted are "…from the Norwegian shelf" and the speaker was the new Prime Minister of Norway, Jonas Gahr Store, giving his first interview after Labour returned to power.
One can only wish for such sensible politics here.  Norway is often quoted to us as an example to follow, but usually on a very selective basis.  Here is an instance in which the approach which Norway has adopted clearly makes sense in the UK and Scottish contexts also.
The current fashion for gesture politics around the North Sea, in contrast, make no rational sense at all – especially if it threatens tens of thousands of livelihoods when there is still nothing to put in their place.  "Develop and transit" seems a much better idea. Use the time wisely and urgently to make sure there is something of substance to transit into.
Continued exploitation of oil and gas is no more than a recognition of reality – that the world is going to need both of these commodities for several decades to come and that dependence on imports from unstable environments makes a lot less sense than producing from our own waters while maintaining employment for our own people.
There is no conflict between that position and also pursuing as hard as we can the route to a net zero strategy.  Creating a false conflict between the two is a trap which the Norwegians are obviously not going to fall into and neither should we. For example turning Cambo into a virility symbol for either side of the debate represents the politics of stupidity.
Take another quote from Mr Store's interview, concerning Norway's plans for a measured energy transition. "That", he said, "will have huge importance in Europe's transition, in India's transition, in Asia's transition". In other words, they are planning to carry their own strategy into the wider world, doubtless for Norway's economic benefit as well as the global drive to net zero.
There is no obvious reason why the UK cannot do the same, with particular significance for the north-east of Scotland.  Just like Norway, we have the skills built up over half a century in the offshore industries. Let's adapt and export. That's a real, ambitious strategy whereas drawing a "one day to the other" line under North Sea development would be a self-defeating gesture.
I don't have to look far for indications of Norways's dual approach to energy transition. The Norwegian Ambassador to the UK dropped in on Lewis last month, the first such visit that anyone can recall in spite of a lot of shared heritage. Ambassadors don't do random, sentimental visits.
It was pretty clear he wasn't there to discuss the Viking past or the Norse place names. Rather, it was surely no coincidence that a Norwegian company is bidding for at least one of the ScotWind licences located close to the Western Isles and, if community support is to be a factor, then a bit of high-level diplomacy and reminders of that shared heritage could surely do no harm?
The Norwegians have cottoned onto the fact that the global market for offshore wind will be as vast as oil and gas. Have we?
The energy transition in the UK and particularly Scotland, because we have most to lose, must be underpinned by planning. We have lived with slogans for far too long, making Nicola Sturgeon's pre-COP26 speech somewhat ironic. She urged "credible action not face-saving slogans". Well, where better to start than with the Just Transition?
"Saudi Arabia of renewables" was a slogan, as far as Scottish jobs are concerned. So too was the "second industrial revolution" which we are still anxiously awaiting. Ms Sturgeon and her predecessor were good at slogans – which fuels scepticism towards the current promise that tens of thousands of green jobs will miraculously replace those which, over a period, are going to be lost in oil and gas. Let's see the evidence while there is still a bird in the hand.
At present,  bidders for ScotWind licences are falling over each other to make promises about that they will deliver if successful when the envelopes are opened in January and the winners announced. But past history should teach us that these will be worth very little unless pinned down very firmly in advance.
To make that possible, we need investment in infrastructure on a very significant scale. We need a supply chain ready and waiting. And, of course, we need a labour force preparing for the transition. All of this needs planning and investment within the framework of a clear national strategy on which the Scottish and UK governments should be collaborating.
I think we can be confident that Norway will have just such a plan as well as a national consensus about following it. When COP26 is over, these challenges will remain. If the Just Transition is going to be anything more than another slogan, there has to be evidence of there being  a great new future to transition into.
Brian Wilson is a former UK energy minister.