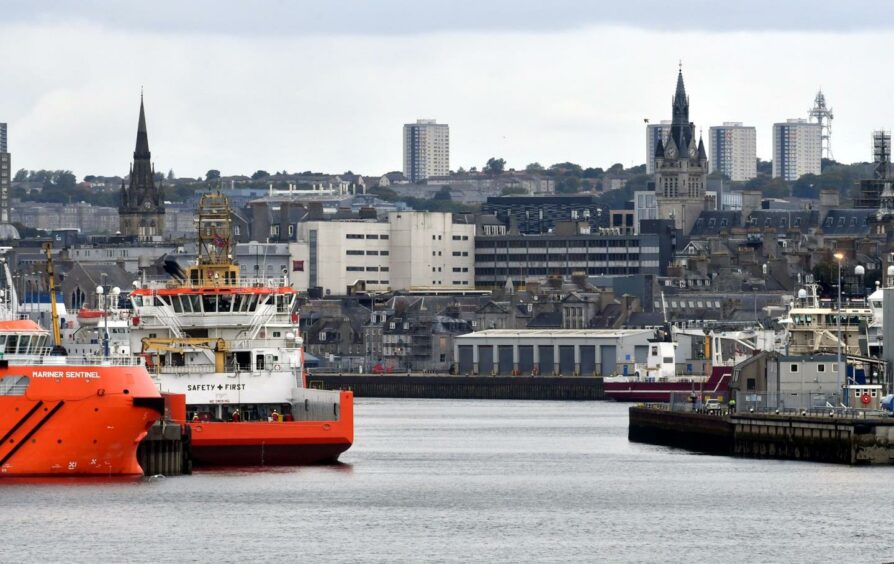 I read with wry amusement that some 58 of Aberdeen's great and good have written to the First Minister Nicola Sturgeon and other political leaders asking for a "more reasoned debate" on the future of oil and gas.
Russell Borthwick chief executive of Aberdeen & Grampian Chamber of Commerce, said: "We have a shared interest in getting to net zero as quickly as possible, but over recent months our region has been portrayed as part of the problem rather than part of the solution."
This is of course entirely inevitable. Aberdeen and the NE of Scotland have spent decades claiming it was the Energy Capital of Europe because of its oil and gas activity and that claim has meant it has now become the unfortunate focus of attention from those who quite rightly are – as we should all be – extremely concerned about the impact of climate change.
More unfortunately perhaps Mr Borthwick goes on to say: "The reality is that the skills, people and experience embedded in the north-east have quietly been leading the way in moving Scotland towards its net-zero targets, without any intervention from COP26."
He then adds "this is a region bold about the pioneering role it will play in developing the technologies which will light our path to net zero".
Well, I'm sorry Mr Borthwick but that is simply not true.  Whilst I recognise that – for example – companies such as the Wood Group are now becoming involved in hydrogen projects through their relationship with the Norwegian electrolyser manufacturer NEL and other engineering design companies are involved in offshore wind projects, nobody in the north-east is leading anything because we don't manufacture and therefore can't provide the sector critical technologies on which Net Zero depends.
Business leaders warn politicians over 'hostile investment environment' for oil and gas
Put bluntly, before bemoaning the fact the politicians and others are putting pressure on the Scottish oil and gas sector, those 58 civic and business leaders need to explain exactly why what few new energy technologies are being developed in Scotland to achieve energy transition aren't happening in Aberdeen and the important large-scale stuff isn't happening in Scotland at all but mainly overseas.
Aberdonians and the entire country of Scotland needs to understand that the centre of the world as far as hydrogen is concerned is Scandinavia with Norway, Sweden, Denmark and Finland all well advanced in developing hydrogen technologies such as electrolysers and fuel cells and indeed electric drive trains using this technology, Denmark is the world's undisputed leader in wind turbine technology and the USA, Denmark, The Netherlands, Japan and Sweden are the top five manufacturers of heat pumps. As to solar energy there are some 350 companies worldwide manufacturing solar panels. I think I'm on pretty safe ground by saying none of these are in Aberdeen or indeed in Scotland.  The top five are in fact in Canada, Germany, the USA China and Japan.
Where Scotland is doing relatively well is in tidal turbine manufacturing, manufacturing heat storage units and large-scale heat pumps for district heating.  But none of that is happening in Aberdeen and they are relatively small but important sectors. That said, I have high hopes for tidal energy.
If the industry and especially the operators brought its financial clout to bear it could play a major part in developing an indigenous Scottish high value Net Zero technology manufacturing sector but that's not what's happening.  For example, if BP become a partner in developing Aberdeen's so called hydrogen hub will it be looking to create an electrolyser manufacturer here?  No, of course not.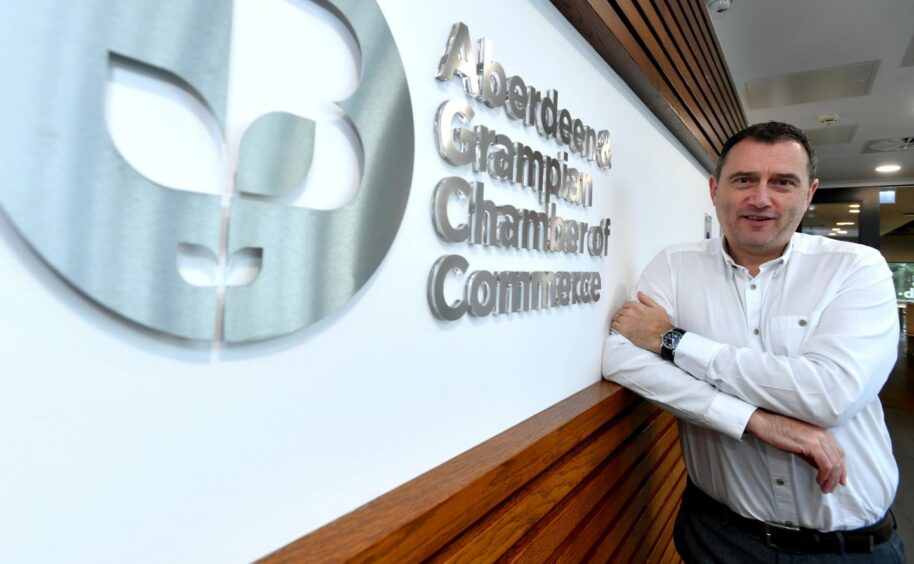 Sir Ian Wood says that: "The conversion of gas to hydrogen driven by offshore wind and the huge carbon capture and storage availability will ensure we can get to net zero by 2045."
That is absolutely the wrong way to go about it. It would be much more sensible to use that wind power directly to drive electrolysers to produce green hydrogen not blue and to not have to deal with the cost and risks of sequestration.  The German company Siemens Gamesa is already working with a Dutch thermoplastic composite piping manufacturer looking to generate hydrogen at a single turbine level, using an on-board electrolyser to export hydrogen from each turbine to a central pipeline for transport to shore.
The upshot of this ill thought through letter from the Aberdeen 58 is that unless they themselves get their act together properly to create the industries and the jobs needed to achieve that so called Just Transition nobody is going to do it for them.  The Scottish Govt doesn't have the political or economic levers and the UK Government has proven it's not overly interested by failing to support the Peterhead CCUS project three times in a row.
Time methinks for the Aberdeen 58 to apply all that skill, knowledge and global market understanding to this problem, take less notice of lobbyists, trade bodies and politicians and determine their own future. It's in their hands and nobody else's.
Dick Winchester is a former subsea engineer and an adviser to the Scottish government on the energy transition.
Recommended for you

North America: enterprising, dynamic and opportunistic