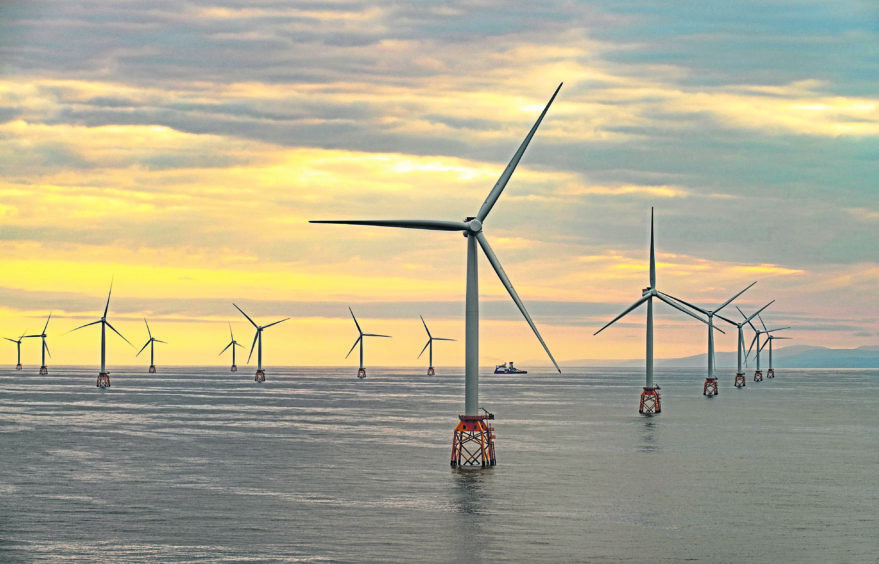 A lot has been made in recent days about the UK's position as a leader on climate change.
Leaving the politics to one side for the moment, the facts make for concerning reading – and that's before any policy changes were even announced.
According to DNV's latest UK Energy Transition Outlook, the UK is on course to miss its legally binding target of net zero by 2050 and will fall short of its Nationally Determined Contribution (NDC) commitment for 2030 under the Paris Agreement.
As every day passes it will be harder to hit these testing goals, but our industry is not blind to the challenges.
We know that climate change is a man-made problem, and we're coming up with a man-made solution.
Scotland's Climate Week
This week is Scotland's Climate Week, an annual initiative that encourages people to come together and confront the emergency that faces us all.
Fortuitously, it is sandwiched between two distinct, but equally important events that underscore the dual goals of energy security and decarbonisation.
At the start of September, our team joined thousands of delegates in Aberdeen for the 50th anniversary of SPE Offshore Europe, where the theme was 'securing sustainable and equitable energy for the next 50 years and beyond'.
And next week many will return to the Granite City for the Floating Offshore Wind conference, where experts will discuss the future of the burgeoning sector. Again, DNV will be out in force.
This year, Scotland's Climate Week is all about taking action in the areas that have the most impact, a message that should also chime with the energy industry.
We must focus our efforts on the technology and expertise to build bridges across energy vectors and de-bottleneck supply chains and business models.
Dramatic net zero energy shift ahead
In the coming years the UK's primary energy supply will shift dramatically, as low-carbon sources replace fossil fuels.
By 2041, clean energy will be the dominant force with renewables, bioenergy and nuclear combining to keep the country running.
But the UK's dated energy system makes a tough task – the deep decarbonisation required in power generation, transport, industry, and domestic heating – even tougher.
Then there are policy and regulations, cost, skills shortages, permitting and grid connection delays, and supply chain constraints, all of which are impacting the UK's efforts to zero out emissions.
As the transition develops, more of the UK's energy demand will be delivered by electricity, a change that necessitates continued power grid expansion and a significant increase in flexibility response to deal with the variability of renewables like wind and solar.
This will require major investment in generation facilities and strengthening of the UK power network.
Grid improvements vital for net zero
Bringing the grid up to speed will require focus in numerous areas, from spending on international interconnectors, to establishing more flexible energy markets.
For hard-to-abate sectors, where electrification will not be suitable, renewable (green) and low-carbon (blue) hydrogen holds the key.
The market and supply chains are in their infancy though, and clear early policy decisions are needed, especially around decarbonisation of heating in buildings and transport – here is an area where the government can provide direction and advice.
But we mustn't forget about oil and gas and its criticality in maintaining energy security.
Though in decline, fossil fuels will remain a significant energy source in the near-to-mid-term while low-carbon sources get up and running.
Indeed, oil and gas still contributes over 70% of our essential energy requirements, with domestic production playing a pivotal role in ensuring the UK is better protected from global shocks.
Currently, there are around 20 oil and gas projects targeting final investment decision by the end of the year, a prime example of the value of local supply.
The reality is that all energy vectors are needed to ensure we reach net zero in a balanced and orderly manner.
While the debate about the best route is often polarised, along the way we should all be mindful of Scotland's Climate Week maxim; take action where it matters most.
Recommended for you

UK energy supply needs £900bn investment to reach net zero