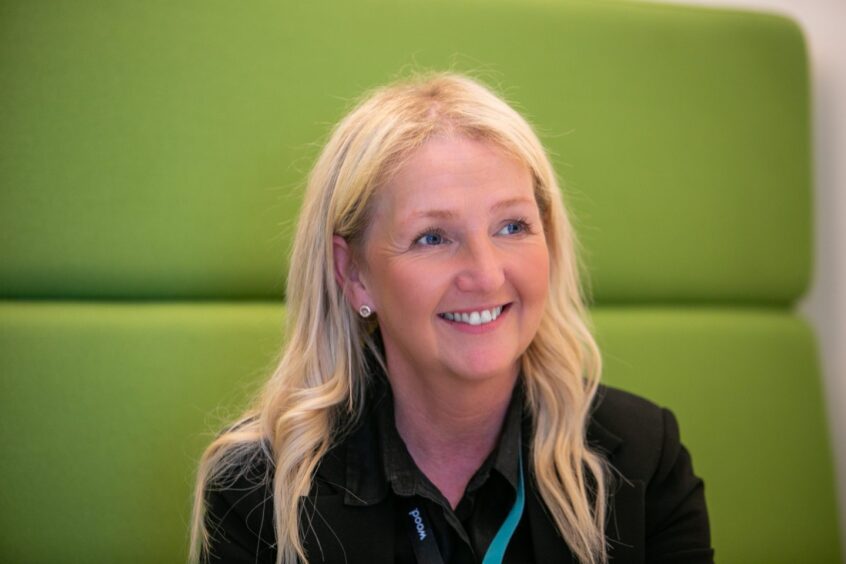 As an industry, we've made good progress in mental health support, but we need to do more. According to a study by the International SOS Foundation, which looked at the mental health vulnerabilities for remote and rotational workers, 40% of respondents experience suicidal thoughts while on duty.
Ann Mccreath, Occupational Health and Wellbeing Lead at Wood, recognises the importance of ensuring psychological safety at work and its role in creating an inspired culture.
At Wood, the wellbeing of our people is key, alongside their safety. I believe this is the true making of an inspired culture within the workplace. People who feel connected and safe create a higher-performing company.
We recognise the importance of building an inspired culture at Wood and have increased the number of trained wellbeing champions, who act as mental health advocates, supporters and first aiders. Our mental health steering committee continue to deliver live mental health awareness courses every month to ensure line managers within the business are equipped with the knowledge and skills to support our people. The team make time to listen to employee feedback and make changes where needed. However, we recognise to make real change we must collaborate across the industry sharing best practices and learnings.
Learning from others and implementing best practice
Wood is continuing to support the International Association of Drilling Contractors (IADC) Mental Health Charter, a crucial step to initiate industrywide cultural change in the North Sea. The team has split into subgroups working on specific tasks; I am in the group looking to help companies continue to develop mental health initiatives. It's important to share ideas and learnings across our industry so the great work produced here in the UK can be utilised elsewhere.
Locally, the Aberdeen Health and Wellbeing Festival, which focuses on inspiring, motivating and educating people across the Northeast, will take place early 2024 with thousands of visitors anticipated. As a supporting partner, the team and I have been working with the wider festival team to develop the programme, and I am very much looking forward to hearing from Dr Sophie Bostock, an expert in health and wellbeing.
Enabling our clients' successes
I am proud that our clients recognise the hard work and dedication that Wood commits to this area, and it is an honour to work alongside delivery partners including Equinor and ConocoPhillips.
Wood is working with Equinor to review their internal wellbeing processes and the support they offer their workforce across the globe, and I am thrilled to work with the team at ConocoPhillips to develop annual safety days. Wood's HSE team and I have contributed to activities designed to provide line managers with the knowledge and practical skills required to support their teams.
I look forward to sharing our best practices, collaborating with others in the industry, and continuing to learn.
Recommended for you

'It's not just the right thing to do, it's something you have to address'