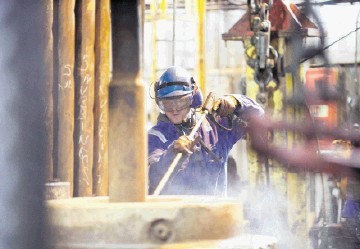 The deadline for this year's entries into the Oil & Gas UK Industry Safety Awards has been extended.
Following a request from potential entrants, the closing date for submissions has been extended to Friday, February 27.
The award categories include Safety Leadership, Innovation in Safety and Workforce Engagement.
Robert Paterson, health, safety and employment issues director at Oil & Gas UK, said: "We've been really impressed by the level and standard of entries we have received so far for our annual event which celebrates the people, teams and companies making a real difference to offshore health and safety – so important for our sector."
Last year nine awards were presented to companies and individuals for their dedication to health and safety in the offshore industry.
Winners included Paul Craig, safety manager of North Star Shipping, who was recognised as an inspiration leader, motivating and engaging his 1,000 strong crew members and for the launch of the "Boots on Deck" initiative.
While Bob Egan, trade foreman, Petrofac was named as Safety Representative of the Year and called a role model for safety leadership.
Les Linklater, executive director with Step Change in Safety, added: "This year's nominations have been outstanding and reflect some of the considerable effort ongoing across the industry to make the UK the safest place to work. I look forward to seeing the rest of the nominations in the next week."