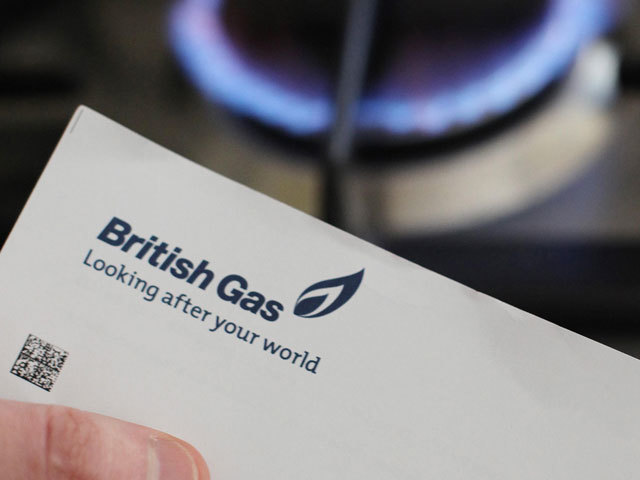 Millions of households remain stuck on expensive energy tariffs despite new rules forcing suppliers to display their cheapest prices, figures show.
Which? said it was "clear" that recent reforms making suppliers reduce the number of tariffs and show their lowest tariff on bills had not led to significantly increased consumer engagement.
The latest Government figures show that since the beginning of last year, the proportion of people on a standard electricity tariff, which costs around £54 or 9% more than other deals on average, remained stuck at an average of 75%, or approximately 21 million customers.
The proportion of those on standard gas tariffs also stalled at 73%, or approximately 16 million customers, at the beginning of 2014 and had remained on average at that level until now.
A standard gas tariff costs an estimated £75 or 10% more than other deals.
The figures show that 11% of people switched electricity supplier and 10% switched their gas supplier last year.
But Which? said neither of those figures had significantly impacted on the number of people on standard tariffs.
The consumer group has called on the Competition and Markets Authority (CMA), which is due to report back on its investigation into the sector in June, to thoroughly test its proposals with
consumers to ensure they will encourage more people to make a switch and take action to ensure that the most vulnerable customers are protected.
Which? executive director Richard Lloyd said: "It's clear that the people who would benefit the most from switching suppliers are still not moving. The CMA must reverse this trend if its lengthy investigation is to bring about a competitive market with fair energy prices.
"The CMA must find ways to ensure many more people are confident to switch to better deals and at the same time protect vulnerable customers from paying over the odds."
Which? has recommended those keen to reduce their energy bills this winter switch supplier, check the boiler and replace old G-rated models with a new condensing alternative, insulate the house and turn down the thermostat.
An Ofgem spokesman said: "Ofgem is aware that consumers on standard variable tariffs are not getting the best deal on their energy at the moment.
"This issue was a key reason that led us to refer the energy market for a full competition investigation by the CMA. The CMA's provisional findings found strong evidence that the large suppliers are exploiting their market power by overcharging inactive customers who are on standard variable contracts compared to those on fixed deals.
"We look forward to see the CMA's final remedies and will work with them to ensure the energy market works for all consumers.
"Switching supplier can lead to savings of up to £200 and we urge consumers to shop around for a better deal via Ofgem's Be an Energy Shopper website."
Recommended for you

Forrest adds CWP's energy assets in $2.7bn Australia renewables rush