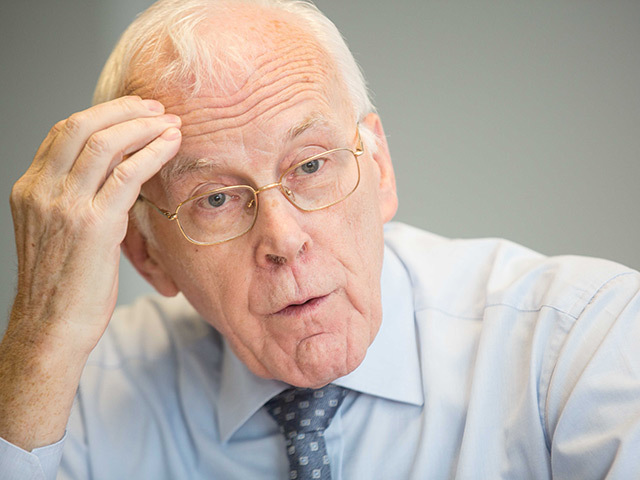 The scale of Aberdeen's North Sea bounty over several decades is revealed in the latest Sunday Times Rich List.
At least nine of the multimillionaires among the UK's 1,000 wealthiest people have made their fortunes in Scotland's north-east oil and gas industry.
The oil and gas superleague is topped by Sir Ian Wood and his family, who rises up a rank in the Scottish top 20 from last year to take second place this time – thanks to a £51 million jump in amassed wealth, to £1.763 billion.
Sir Ian and his family retain a 0.9% stake in Aberdeen company Wood, which he built into the multinational energy services giant it is today.
The industry doyen has been chancellor of Robert Gordon University for the past 15 years, while his family foundation has paid out around £40m to charitable projects in the north-east of Scotland and beyond.
Despite their huge wealth, Sir Ian and his family are not the richest in Scotland – that honour goes  to Glenn Gordon and his whisky-making family.
The Gordons have kept their number one Scottish slot, with a fortune of £2.88bn, after another year of rising profits at Dufftown-based William Grant & Sons, whose Glenfiddich whisky is among Scotland's best-selling exports in the single malt category.
In third place on the Scottish list is Highland estate owner and former Harrods boss Mohamed Al Fayed and his family at £1.7bn.
The family of Buckie-born businessman Trond Mohn and his sister, Marit Mohn Westlake, is sixth. It made its fortune in Norway and is valued at £1.62billion.
After selling Framo, a manufacturer of cargo pumps, in 2014 for £1.1bn, the family became renowned for its benevolent donations and is Scotland's biggest Rich List riser this year, thanks to an increase in wealth of £602m.
Oil trader Ian Taylor, chairman and former chief executive of Vitol Group, is 14th equal on £750m after his wealth increased by more than £500m from last year.
Mr  Taylor is also the largest shareholder in Western Isles business Harris Tweed Hebrides.
Also high up the Scottish rankings is Steven Ferguson, who is now worth £250m after selling north-east energy services firm Ferguson Group for £320m a few years ago.
Alasdair Locke, who netted more than £140m from share deals and the sale of Aberdeen-based Abbot Group – now KCA Deutag – is said to be worth £230m.
Michael Freeman, is estimated to be worth £159m, up £9m from last year, after building up oil services group Can Holdings.
The family of Tommy Dreelan, one of four brothers who founded north-east oil services company Qserv in 2001 and netted nearly £100m when they sold it seven years later to Norway's Aker Solutions, is said to be worth £156m.
Also on the Rich List are the families of Aberdeen-based oil and gas entrepreneur Tom Cross, chief executive at Parkmead Group, and Jim Milne, chairman and managing director of north-east firm Balmoral Group – worth £152m and £120m respectively.
The list features 11 billionaires with a connection to Scotland, with a combined fortune of £17.245bn, up by £1.038bn in the past year.
Rich List compiler Robert Watts said: "Many rich listers are this year nursing big losses due to the uncertainty over Brexit, turbulence on the stock market and the enormous change sweeping through our high streets.
"But more than half of our Scottish rich list have seen their fortunes rise over the past 12 months – that's a higher proportion than other parts of the UK.
"This may cheer those pushing for an independent Scotland, who will want to show that there is more to the Scottish economy than North Sea oil."
The full UK list will be published by the Sunday Times this weekend.