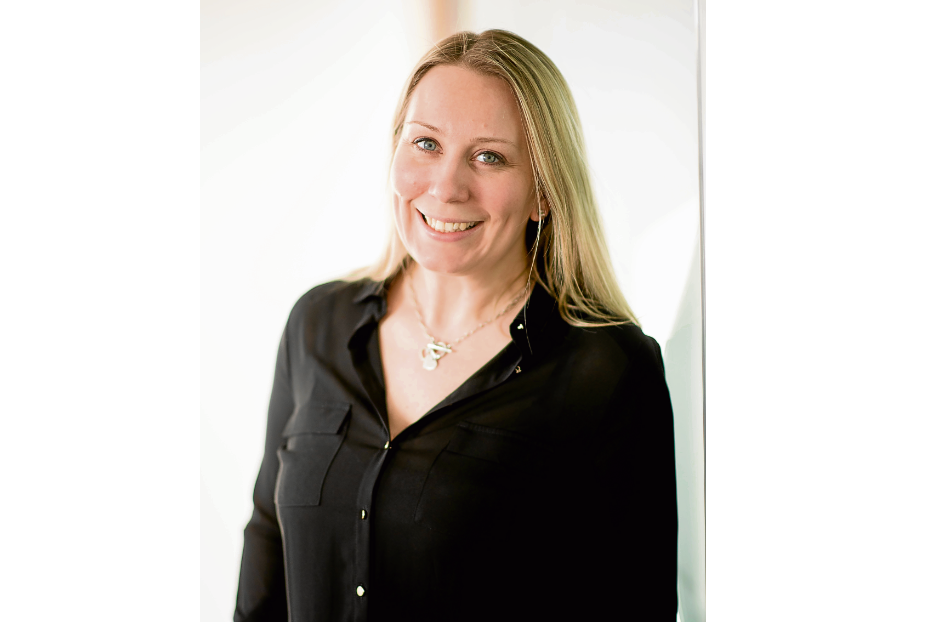 I consider myself incredibly lucky. I grew up here, a child of the industry, in a western suburb with a stay-at-home mum who met me from school every day, and a dad who travelled the globe, returning with stories of faraway lands and, of course, presents.
As a very little girl, I remember Stetsons, and being scared of the sizzling steaks served on granite slabs introduced by the Americans deployed here to lead exploration, drilling, and O&P; to establish supply chains and to help train the local workforce. When I was at primary school, the houses on my street were owned by the operators and were occupied by a melting pot of nationalities. My secondary school incorporated the "Dutch" school, to support students from the Netherlands – who, incidentally, took our hockey team to another level!
I watched Dallas with my mum, absorbing the world of Ewing Oil – and am disappointed in myself that it is only as I reflect on these memories for this column, that it dawned on me that, despite the power-dressing, shoulder pads and key story lines, how maligned the female characters were.
I've never ventured far from the familiarity of this industry – even when pursuing my James Bond/Indiana Jones ambitions; my masters in Middle East Security combined the history of the religions of the region and, you guessed it, oil – specifically, its petroleum economics. Its pull was strong, and after several years in London working in global risk, I proposed the establishment of an office in Aberdeen to support oil and gas clients in challenging operational environments. My ensuing workload supported evacuations from Libya during the Arab Spring, facility audits in the Niger delta, monitoring sanctions in Iran, advising on insurance risk in Iraq and training for personnel working in these locations.
Today, my dad and his generation have retired. It is me, his daughter, that works in this industry, returning to it after the birth of all three of my children – but I remain a minority, certainly as I'm in a leadership role. As an article by Bloomberg just this week reports, "oil and gas has one of the lowest shares of female employees of any major industry; an imbalance that transcends seniority, geographic and business segment".
I am a firm believer that people make things happen and that the personnel behind any business are its key asset. That asset needs to be managed with care, to be nurtured and to be reflective of society.
As business support director at Return To Scene, a company that delivers cutting edge technological solutions to oil and gas, I am part of a leadership team that is 60% female. It is in this evolving space in which I work, that there is a real opportunity to help address workforce imbalance but to also reignite interest in oil and gas from millennials and those generations to come, regardless of gender.
The downturn has fundamentally changed industry skillset needs and the technologies in play. The push for digitisation is creating opportunities outside of the traditional entry routes for careers in oil and gas – encouraging employers, as one industry commentator recently put it, to "think outside of the oil and gas talent box". Indeed, it is the technology sector that is one of those highlighted in the Houston Business Journal last year by BP's Director of Benefits, as a sector to which oil and gas loses too many employees.
In Aberdeen, with our busy universities and a college with such close links to industry, you might be surprised to know that a study by Accenture of graduates in the US last year showed that only 2% considered oil and gas a top career choice.
With demand for technical professionals set to increase (some sources suggesting by up to 80% by 2025) as activity in oil and gas continues to recover, there are clearly challenges ahead of us as an industry in terms of attracting, developing and retaining talent. We simply cannot afford to exclude.
From the work that Return To Scene is doing, I am confident that oil and gas is as dynamic and exciting an industry to work in, as it ever has been – probably even more so.
My own experience and that of my peers, tells me that more still requires to be done if we are to attract women to the diverse career paths on offer, create parity, and also to retain them.
Flexibility and changing measures of productivity were flagged in studies last year by PwC and Bentley University as of increasing importance to employees, especially those entering the workforce, and for all genders. These are areas we as a business are working to address, and know others in our space are also championing.
Inroads are being made in other areas too. Last year both BP and Shell improved parental benefits, for example. The latter launching a global maternity policy, recognising it is "not only the right thing to do, but it also makes business sense. It makes us more attractive to women seeking jobs, and means they stay with us for longer".
We must elevate the best talent for the role, regardless of gender. Create opportunity and flexibility and not make assumptions. I don't want to be a minority, or to be thought of as such. We must create role models and share our journeys.
Regardless, the statistics on the gender gap don't reflect well on our industry and we must build the momentum that has gathered by the push in STEM, and the shout about the non-traditional opportunities in this great and exciting industry.
I hope that my own story shows that there multiple paths within oil and gas, and I want to leave you with a quote I came across in a book currently trending with my children called "Goodnight Stories for Rebel Girls". It shares the real life stories of women from throughout history that have achieved amazing things. The quote is by
Xian Zhang, a Chinese Orchestra conductor born during the Cultural Revolution who defied all odds and, as a mum, resonates with me…
"When girls see other women doing this job, they will feel that they can do it, too."
Claire Fleming is business support director at Return To Scene Ltd