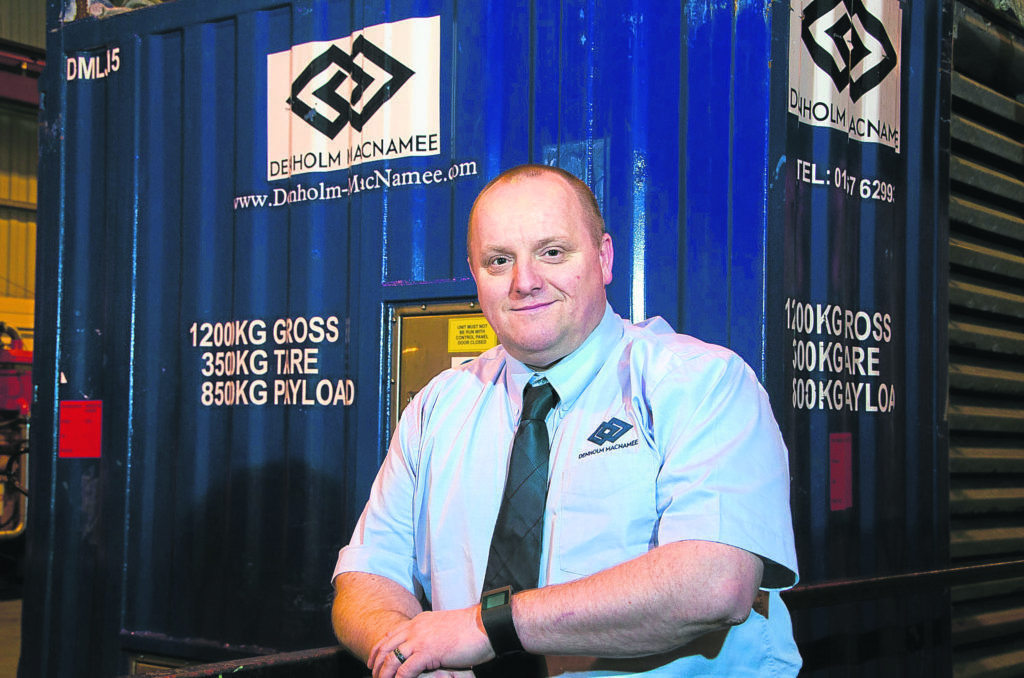 In the past, fabric maintenance has been viewed by many as an area which can be wrapped up by multi-discipline companies offering a raft of services in the form of a "one-stop-shop" facility for their customers – and it can. But in these days of additional emphasis on the need for maximum budget efficiency, many of our customers are telling us that they believe it is increasingly important to ensure that each and every service bought in is getting the best possible results and the best possible value for money.
There is no doubt that current market conditions mean that this point of view is partly driven by cost, but many are looking to fragment former federal contracts also in a bid to drive up efficiency and standards, as well as value for money.
Some years ago, when business trends generated the creation of many single source providers, Denholm McNamee opted to stand back, stick to its guns and continue to provide the niche, specialist services it was and continues to be best at.
This strategy was not without its criticism at the time and it was perceived as short-sighted by some. However, long-term, it has enabled our company to maintain a careful focus on our core business, thus driving up standards and results for the benefit of our own business growth and the satisfaction of our customers by providing a more competitive, bespoke, uncompromising service.
We have also been careful to avoid grey areas in what we can or cannot do for our clients and clearly define our areas of expertise – including where these begin and end.
We believe, and are told, that this ethos of openness and transparency generates better levels of customer confidence. It is enhanced by a direct management structure rather than the need for decision making by committee. This in turn means fewer hoops to jump through and the ability to mobilise swiftly and more efficiently using the right people with the right interpersonal skills supported by the right levels of communication in all areas of the company.
For Denholm MacNamee, it has also been important to draw on our heritage and learn lessons from history in our constant drive to offer a knowledgeable pair of hands in which our clients can place their needs. The company is part of a corporate family which can trace its roots back to 1866 when the Denholm Group was founded as a ship agency business on the Clyde.
In keeping with Denholm MacNamee's desire to stay focussed on what it does best Denholm Oilfield Services – Denholm MacNamee's parent company – demerged from the Denholm Group in 2015 to focus solely on the oil and gas sector.
From this rich and deeply rooted history with all the market trends, peaks, troughs and challenges the company has weathered we can learn how to withstand the vagaries of our chosen marketplaces.
This places us in a good position to react well to new opportunities using the knowledge gained from a backward glance to bolster us well for the future.
We are fortunate to have this story to draw on and learn from as we continue our evolution as our corporate journey continues into a new era for the industry.
To find out more, call +44 (0) 1467 629933, e-mail enquiries@denholm-macnamee.com or visit www.denholm-macnamee.com
Brian Ritchie is managing director, Denholm MacNamee