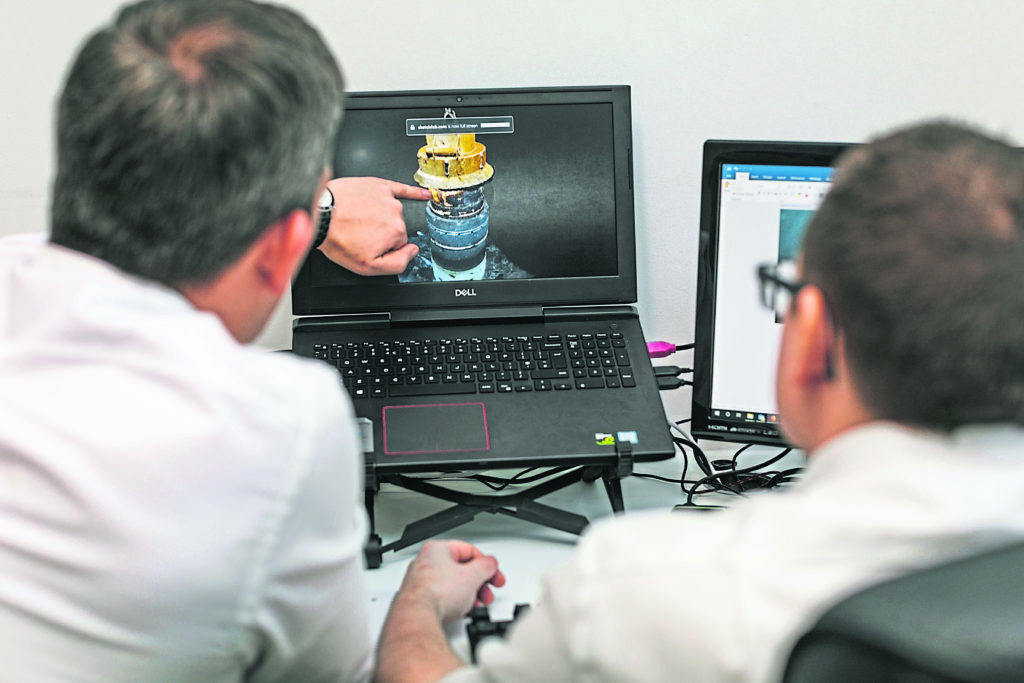 Three dimensional scanning is transforming the way we inspect and maintain our subsea assets – delivering technically accurate data in time frames that add real efficiency to inspection operations and decision making. One Aberdeenshire-based firm is at the vanguard of this revolution.
Viewport3 is a specialist in 3D scanning for the subsea sector. The company enhances understanding of what lies beneath by deploying advanced software, professional underwater photography skills and commonly used digital cameras to obtain dense datasets with high levels of accuracy.
The pioneering process has found favour in the industry – 2018 was a pivotal year which saw Viewport3 increase its turnover 34-fold, and work in every one of the world's oceans.
Director and co-founder Richard Drennan credits much of this success to their ethos of deriving new value from existing technology, something the recovering sector has been keen to embrace. Richard explains: "During the downturn, the industry asked for small, nimble businesses that could react, mobilise and make decisions quickly. We believe that we and our business plan embody this requirement.
"At Viewport3 we use existing field-proven equipment, namely divers, ROVs and their cameras to acquire technical grade 3D data. This not only saves our customers the time and expense associated with integrating non-standard equipment, but it also provides confidence in the system.
"What's more, we very much hit the ground running, as our processes integrate easily into work flows that have already been planned."
Underlining their drive to add value with minimal outlay, Richard and fellow director Chris Harvey have also been working with customers to process their legacy videos into 3D assets.
Chris adds: "The ability to process legacy footage is a game changer. Using old data as a basis enables us to obtain information and measurements, and facilitates comparison with new scans to create a timeline of change or deterioration."
Viewport3 also offers services which use single 2D images to augment conventional MPI inspections, assisting in discussions concerning cracking and crack branching within weld geometry. Images captured as part of the visual inspection are used as a basis to extract information from the ultra-violet spectrum. Combined with data-fusion techniques, this removes any inspection ambiguity, and leads to significant dive-time savings.
To find out more about Viewport3 visit www.viewport3.com
Recommended for you

Eco Atlantic sets out Orange Basin drill plans