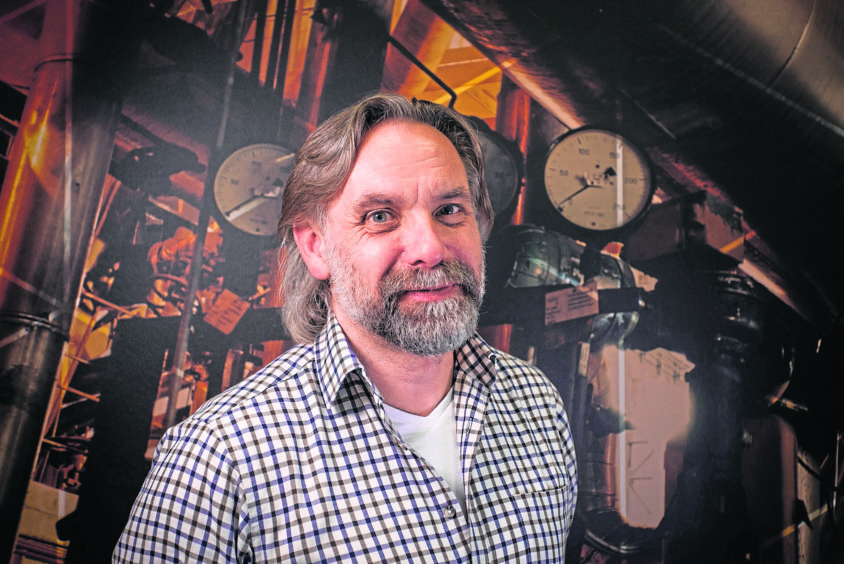 Since its foundation in 2016, asset integrity management firm IMRANDD has grown from a start-up to become a well-recognised player in the oil and gas sector.
Though now well established, this doesn't mean IMRANDD has become part of the "establishment". The company cites maintaining a "challenger" outlook and continual innovation as key to its growth.
In fact, R&D is so much a part of IMRANDD's identity, it's what the firm's name stands for: Integrity Management Research AND Development. It should be no surprise then that since its foundation, IMRANDD has developed several innovative tools and techniques, including fully auditable and time-stamped risk-based inspection (RBI) software, its resource optimisation tool REFLEX, and AIDA, its inspection data analytics software.
"We're now at the stage where our ability to address common but previously unresolved issues is recognised by many of our clients who bring us new challenges, often leading to development of more tools and techniques," said IMRANDD managing director Innes Auchterlonie.
"The encouragement and feedback from our clients has been hugely motivating and fosters a collaborative approach that helps ensure positive and genuinely useful outcomes from our R&D."
However, it's not only oil and gas companies that have recognised IMRANDD's ability to innovate. Mr Auchterlonie said: "The Oil and Gas Technology Centre (OGTC) has been hugely supportive. Its help in both funding of technology development and promotion of our capabilities has really helped open doors for us and we're really pleased to be continuing our partnership with them into 2020.
"Our work with the OGTC also means partnering with oil and gas companies to make sure that any development has positive and quantifiable impacts and the reaction we've
had to date makes us believe we're doing exactly that."
Knowing where to focus attention and what is important to oil and gas companies no doubt also comes from the experience of the team at IMRANDD, many of whom worked directly for IOCs before joining the company.
"The importance of domain knowledge can't be understated," said Shahram Memon, head of R&D at IMRANDD. "Although we employ cutting edge data science in much of what we do, it's crucial to have both deep technical understanding of the industry it's applied to and how the outcomes will create real business benefit.
"Having spent much of our careers on the client side means we can really focus on what's important."
Reflecting on what the firm has achieved to date, Mr Auchterlonie said: "IMRANDD has allowed me the opportunity to work with a really talented team and participate in the
creation of exciting new technology.
"It looks like that's going to continue in 2020, with new projects already under way. The innovation certainly won't stop. It's what we do."
Recommended for you

Jeremy Cresswell: ScotWind round is manna that must not be wasted