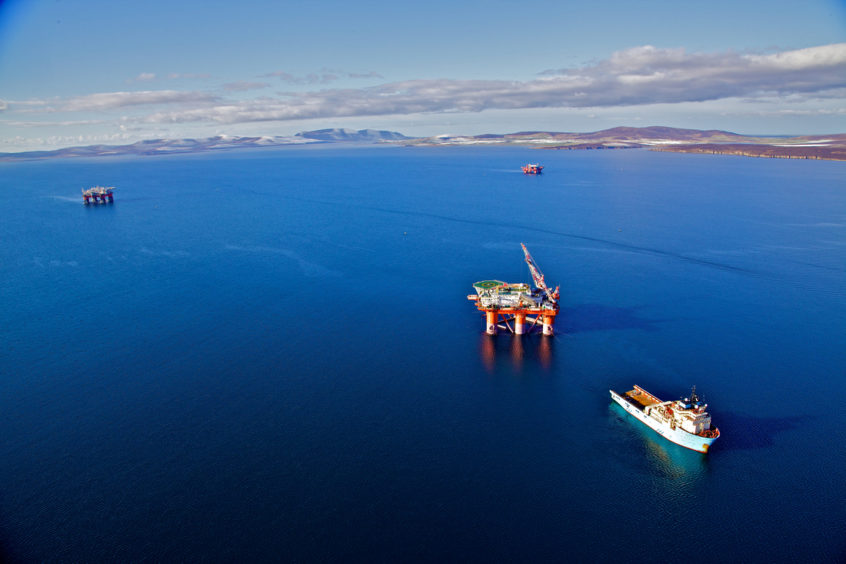 Orkney Harbours is one of the most diverse and successful council-run port authorities in the UK.
It is the preferred location for ship-to-ship transfers at anchor within Europe's largest natural harbour and is known as the cruise capital of the UK.
Responsible for 29 piers and harbours, activities cover a diverse range of sectors including oil and gas, renewables, cruise, marine leisure, fishing, aquaculture and ferry services. The marine environment plays a fundamental role in Orkney.
Further diversification and growth in harbour activities will not only safeguard existing jobs at sea and ashore, but will create many more and, in doing so, strengthen the viability and sustainability of the local community for the longer term, making Orkney an attractive place to live, work and do business.
Phase one of the Orkney Harbours Masterplan provides a framework for the physical development and transformation of Orkney's harbours over a 20-year period and comprises harbour infrastructure enhancements at five locations on the Orkney mainland. Phase two will consider infrastructure enhancements relating to smaller piers and harbours throughout the Orkney archipelago. We believe the masterplan is truly forward thinking and transformational.
The main development in phase one is the proposed construction of a new deep-water facility called Scapa Deep Water Quay. There are few harbours in Scotland that offer deep-water quayside facilities. This proposal comprises a new quayside facility in Scapa Flow that can accommodate multiple industry activities that require both deep-water berthing and large laydown areas. With more than 500m of new quay and a water depth of 20m below Chart Datum this facility will support specific activities in the energy sector, such as maintenance of structures and vessels alongside and the construction, operation and maintenance of offshore wind farm components.
The expected transition to carbon-free fuels for shipping and away from hydrocarbons will require a transition fuel such as LNG among newbuilds as the "dirty" fuels are removed. With more than 160 cruise calls and 8,000 vessels moving around Orkney per year there will be a need for bunkering options for lower carbon fuels that are safe and reliable. It is expected that LNG-fuelled vessels will make up most of the sea-going vessels by the 2040s, prior to the step towards a truly carbon-free industry.
Orkney Harbour Authority believes now is the time to invest in facilities and infrastructure so that it can meet the needs of changing markets, grow new business and safeguard Orkney's harbours as essential economic drivers and community assets for future generations.
Recommended for you
X

Successful innovation requires good corporate governance