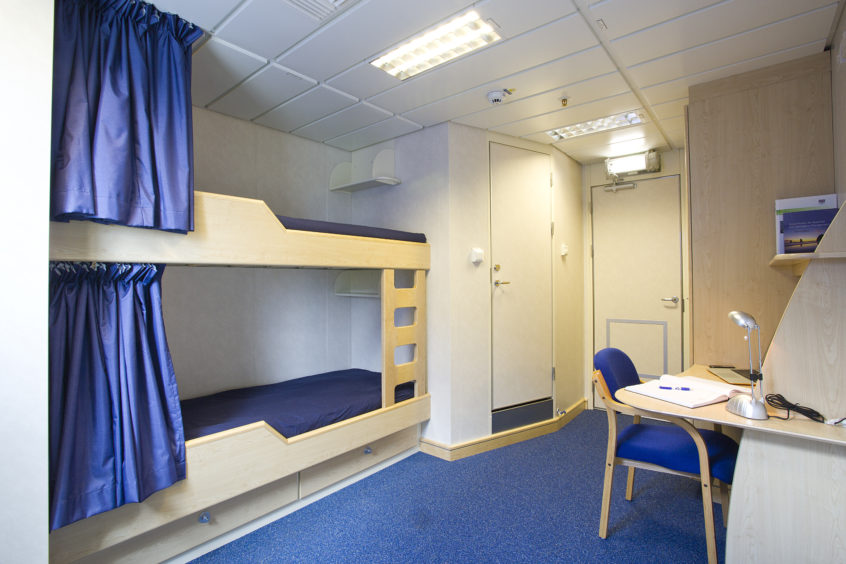 As pressures in the offshore energy industry continue, operators, vessel owners and drilling companies are paying ever closer attention to the resilience of their supply chain partnerships.
Hoover Ferguson, global leader in container, workspace and packaging solutions, has more than 40 years' experience in the provision of offshore accommodation and workspace solutions to the energy, marine and renewables markets.
"Effective collaboration ensures our industry leading position," said Gary Wilson, vice president of Hoover Ferguson's European business.
"We work closely with clients to understand their performance measures. We then use this intelligence to provide solutions that not only meet the highest safety and quality standards, but also contribute to customers' operational efficiency targets."
This focus on collaboration ensures that clients benefit from Hoover Ferguson's depth of experience. Prior to any rental, factors such as available footprint, budget and platform or vessel capabilities are carefully considered alongside the safety, security and comfort of personnel.
"Our range of accommodation and ancillary modules are all high quality DNV 2.7-1 / EN 12079 certified, available in 6m, 7.6m and 10.3m configurations.  They're A60 fire-rated, can be stacked up to four high and with flexible configuration enable effective social distancing," said Gary.
Hoover Ferguson also provides expert support in the design and production of bespoke modular solutions for clients with requirements beyond the standard product range.  These can be supported through the provision of integral stairs and walkways to access the modules, and escape stairs for evacuation along with power distribution modules and reverse osmosis water making and sewage collection facilities.
A range of ancillary modules, built to the same exacting standards, are also available for use as galleys, mess rooms, gymnasiums, recreation rooms, offices and meeting rooms and can be used in both interlinked or stackable formats.
"Our commitment to effective collaboration continues beyond delivery," said Gary.
"Our highly qualified team of specialist technicians advise on installation and can provide on-site, offshore support to take care of the hook up of the mains distribution, power, water, HVAC and sewage systems quickly and efficiently."
Hoover Ferguson's service continues long after installation with the provision of maintenance and inspection programmes to ensure the continued smooth operation of the modules.
Gary added: "Our aim is always to provide high quality service for our customers. This, combined with our collaborative approach, ensures our customers have confidence to work with us time and again."
For further information visit  www.hooverferguson.com
Recommended for you
X

Digitalisation drive unlocks modern training approach