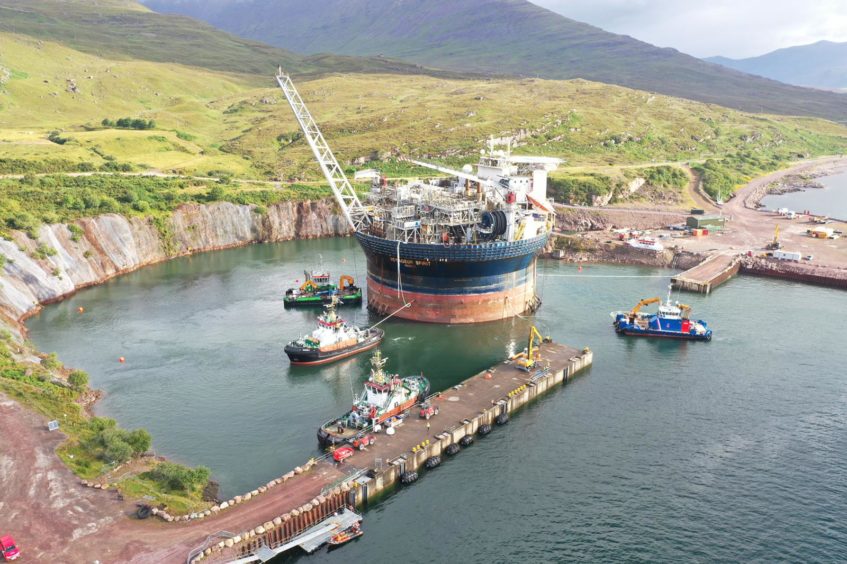 Semco Maritime Ltd have been awarded a yard stay project with Altera Infrastructure for their FPSO asset Voyageur Spirit to be moored at the West coast of Scotland port facility.
Semco Maritime were awarded based on their extensive project management and engineering expertise in conjunction with the bespoke Kishorn Port base offering, which now includes accommodation, catering and office facilities.
"We are delighted to have been awarded the contract by Altera Infrastructure to project manage this valued yard stay and associated support services, which is based on our extensive and sought after capabilities and experience. Indeed, we very much look forward to working closely with Kishorn Port and Altera Infrastructure to ensure the highest levels of support are delivered for yard stay", says Managing Director Brian Mercer, Semco Maritime Ltd.
The Voyageur Spirit is a cylindrical Sevan 300 type FPSO built in 2008.
"The Voyageur Spirit FPSO will be maintained in the Kishorn port to be ready for redeployment in the North Sea, where we see a number of opportunities" says Stig-Morten Helland, Vice President, Head of UK Operations, Altera Infrastructure.
This project is the first Oil & Gas related project at the Kishorn port facility since 2019. Significant investment has been carried out over 5 years to upgrade and recommission the facility which is the largest facility of its kind in the UK and one of the largest dry dock facilities in Europe.
"We are delighted that our dry dock and infrastructure at Kishorn Port has been chosen by Semco Maritime and Altera Infrastructure as the chosen port and dry dock of choice for the berthing lay-up and any associated works required for their FPSO" says Kishorn Port Limited, Director Alasdair Ferguson.
The vessel arrived at Kishorn Port situated on the west coast of Scotland on 1st August for an undisclosed period of time.
Semco Maritime operates from the Aberdeen (HQ), Invergordon, and Grimsby UK offices as a project engineering company that provides projects, solutions and manpower to the energy industries internationally.