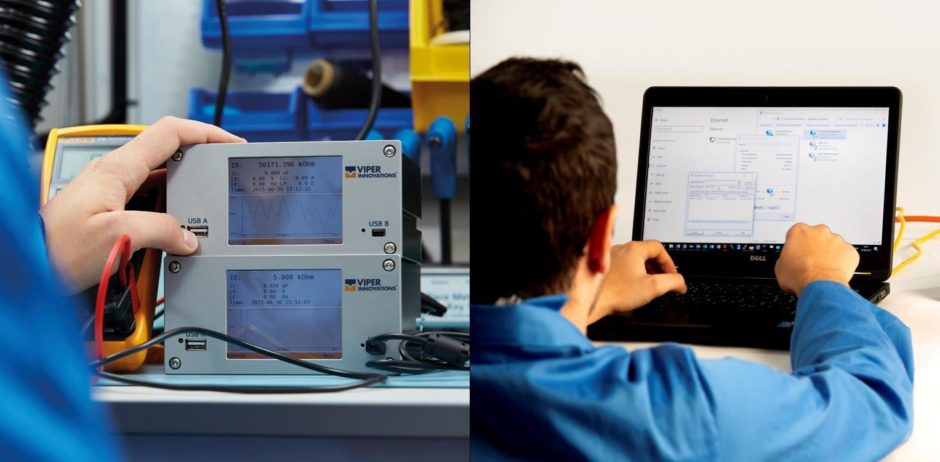 Oil and gas operators are regularly faced with obsolescence issues when parts of their subsea control systems need replacing or updating.
Operators usually either prefer to replace parts with like-for-like alternatives which fit into their existing system or upgrade their technology to benefit from additional functionality. When critical parts become obsolete, replacement options don't always fit the original form factor, resulting in additional installation time as well as an increase in maintenance costs and potential loss of production.
Viper Innovations was recently approached by a customer who required an upgraded line integrity monitor (LIM, also known as an insulation monitoring device or IMD) to be installed into the controls cabinet. The incumbent supplier could only offer a device which was not a "fit and form" replacement and would involve significant reworking of the cabinet in order to install a device with a different shape and size. Viper Innovations was able to offer the V-LIM as a simpler solution to this issue. The V-LIM matched the form of the original device and could easily slot into the existing location, which meant there was no need for a complex installation or other changes to the cabinet. The V-LIM also offered the benefits of upgraded functionality as a high-tech solution with accurate monitoring.
The V-LIM comes with the flexibility and functionality that would be expected from a Viper Innovations product. As well as advanced embedded technology providing precise and accurate readings with additional capabilities, the V-LIM also features Viper's obsolescence philosophy: any upgrade to a product will be made with backwards compatibility solutions to ensure future refits can be completed with ease and minimum disruption.
V-LIM has an additional built-in feature to solve the challenge of cross-talk interference between monitoring devices. This is a known issue for LIM/IMD devices monitoring multiple electrical channels within the same subsea umbilical. When this feature is enabled, multiple V-LIM units can be synchronised to avoid interference between them and the need to disable or isolate other devices for accurate readings.
Additionally, V-LIM is "V-LIFE ready" – an advanced feature for subsea applications which is provided exclusively by Viper Innovations. V-LIFE mode can be activated on the V-LIM unit to increase the insulation resistance of a subsea system suffering from low insulation resistance without the need for a costly subsea intervention or the risk of introducing new faults. V-LIMs can be installed quickly and efficiently to replace obsolete devices. However, where a V-LIM unit is not a direct 'like-for-like' fit and form replacement, Viper can offer a range of pre-engineered interface modules which provide alternative methods to replacing obsolete equipment of different forms. This allows the customer to upgrade an existing IMD with a modern V-LIM equipped with advanced features.