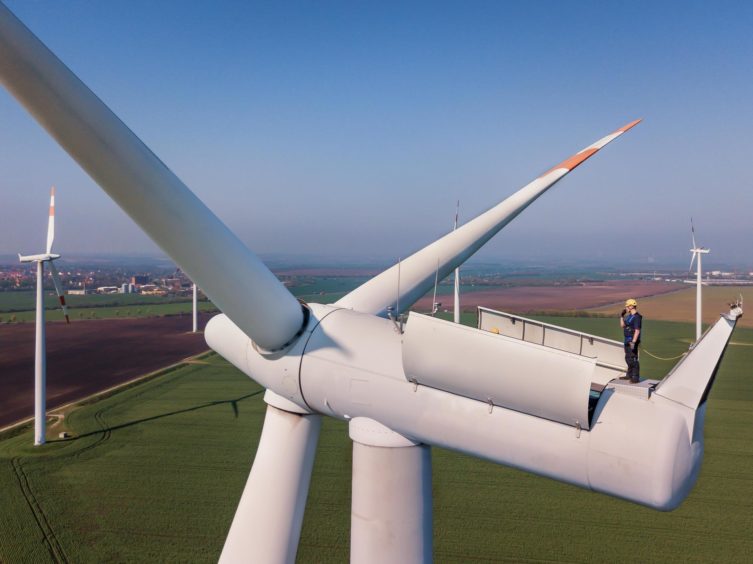 The momentum behind the UK's renewable energy industry has increased considerably over recent months and, as the 26th UN Climate Change Conference (COP26) prepares to take place in Glasgow later this year, global attention on the topic has rarely been greater.
But whilst the urgency around climate change targets and net zero is accelerating and the rush for renewable fuel sources intensifies, there is a steadily developing sense of urgency on another, related, topic within renewables: safety.
The Piper Alpha disaster of 1988 served as a significant wake up call for safety improvements across the oil and gas sectors. Thirty-three years later, there is a growing recognition that safety standards in the UK's clean and renewable energy sector needs to keep pace.
To many on the outside, clean energy's image appears vibrant, exciting and safe but, in reality, many of the risks are as just as significant as those involved in the oil and gas sectors.
For example, significant elements of work within the wind energy sector take place in offshore environments. Workers are also exposed to risks from electrical motors and gears, and these hazards are compounded by the fact that some turbine designs present additional safety complications associated with confined spaces. In these situations, potential harmful gas builds up and therefore pre-entry gas detection checks are vital to ensure that oxygen levels are adequate and that any hazardous gases that may have gathered are identified.
The carbon capture and hydrogen industries also come with their own safety risks – the storage and transport of high volumes of gas, for instance. Exposure to high levels of carbon dioxide can cause a variety of adverse health effects; headaches, dizziness, difficulty breathing and ultimately asphyxia, whereas high levels of hydrogen hold fire and explosion risks, as well as the danger of asphyxiation.
Throughout the renewables sector, there are also considerable risks from industrial machinery as well as electrical and fire hazards. Workers can be exposed to hidden dangers through working unsocial hours with colleagues who have dramatically varying experience and potentially demanding utilisation pressures.
But whilst the similarities between the oil and gas and renewables sectors in relation to safety may be obvious, there is a key difference. Whereas safety within the oil and gas sector is now extremely well understood and respected, with stringent processes and procedures in place, there is still some way to go when it comes to safety in the renewables sector.
One of the key issues is funding. With the current pace of development in the sector so rapid, it is critical that adequate financial support is put in place – and quickly – to enable the necessary work to take place to develop appropriate guidelines and protocols.
It is critical that adequate training is provided, not only for workers but also for purchasing professionals and technical authorities, to ensure that the risks and dangers of working in the clean energy sector are fully understood. This also feeds into the right equipment being selected and used to ensure maximum protection.
As the widely-predicted significant numbers of new workers join the renewables industry over the coming years in order to achieve the country's net-zero targets, it is vital that safety is given adequate focus and that guidelines keep pace with the rapid trajectory of new energy developments.