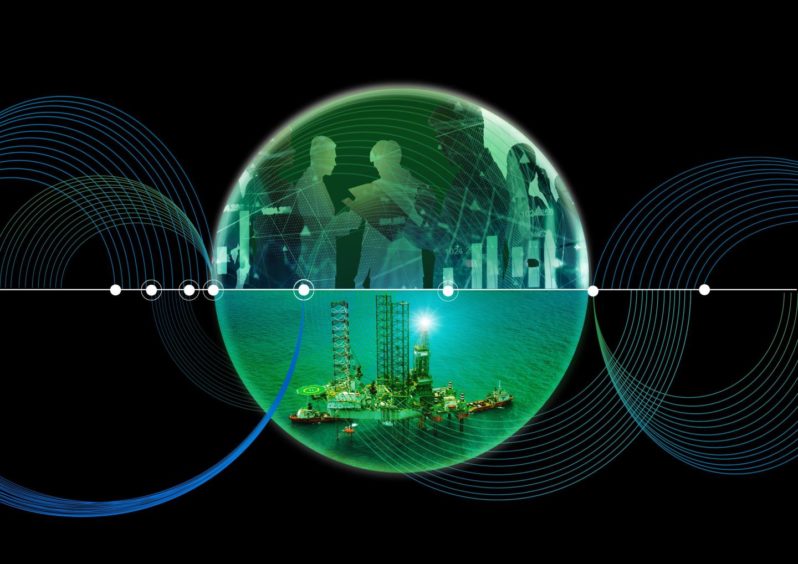 2050 sounds a long way away but in reality, it's not.
As the future of hydrocarbons is being questioned in the energy economy, the UK oil, gas and chemicals industry must define its role in the energy transition. To respond to these challenges and create new opportunities, it must have a workforce with the right balance of core and transferable skills. Some roles will be disrupted, but new skills will also be needed. In addition, positioning the sector as attractive for the younger generation has never been more important.
The supply chain will have a huge role to play in the sector's effective engagement in energy transition. While many of the suppliers have been hardest hit by the successive periods of low oil prices, the industry looks to them for technical skills and innovative solutions to build the net-zero infrastructure. They'll need investment to preserve the know-how to maintain and decommission ageing assets, as well as transition the sector to a decarbonised future.
Industry focus: Create a multi-skilled workforce
The industry will need new skills to be able to integrate renewable assets successfully into the existing hydrocarbon portfolios and to spot and create opportunities in energy transition. The need for digitally driven, cross-functional skills, including collaboration, regulatory and commercial strategy skills, is also growing.
As well as the decommissioning market, there will be markets for offshore wind, hydrogen and carbon capture and storage, where many of the traditional technical expertise could be redeployed either directly or with various degrees of reskilling. For example, about 40% of the total lifetime costs of an offshore wind project have significant synergies with the offshore oil and gas sector.
However, synergies can only be fully exploited with targeted policies and measures, such as dedicated retraining opportunities. A recent survey by Friends of the Earth Scotland, Greenpeace and Platform found that more than three-quarters of UK offshore workers would be willing to move to the renewables sector, but skills gaps exist between the two industries and cost is currently a barrier to retraining.
Company focus: Build the net zero workforce
Companies need to focus on getting their workforce ready for the energy transition. They need the right balance of skills and capabilities to deliver a strategy that not only meets their net-zero obligations and environmental, social and corporate governance goals (ESG), but also leads to more sustainable business outcomes. In terms of skills and capabilities, they need to build a net-zero workforce that should be:
Purpose-led and focused on sustainable outcomes – passionate about delivering business outcomes that are closely aligned to the organisation's purpose and sustainability goals.
Harness human capabilities – focused on solutions, innovative and draws on the best of human ingenuity and critical thinking.
Equipped with transferable technical skills – supported to acquire a set of technical and soft skills that enable people to work collaboratively and agilely across other energy sectors.
Digitally-driven – digitally-skilled through highly effective training, utilising enhanced teaching methodology such as simulation and virtual reality.
Flexible and adaptable – shows flexibility and adaptability as to where, how and what work gets delivered. The net-zero workforce should have advanced communication and collaboration skills.
What are the practical steps to unleash the net-zero workforce?
A net-zero workforce approach should anticipate the skills and capabilities the business will need in the future. It then needs to assess where the gaps could be and develop a strategy and roadmap on how to meet future workforce requirements.
In light of the skills they need for energy transition, organisations should also re-think how they recruit new talent and how they engage and motivate the existing workforce. They also need to reconsider remuneration strategies as long-term incentives may be less attractive for certain Millennials and Gen Zs, who seek diverse opportunities and may change employment more frequently.  A number of oil and gas companies now link remuneration with carbon emission reduction goals as part of their focus on decarbonisation.
The time is also right for companies to re-energise their workforce approach to put their business on a more sustainable footing for the benefit of both the organisation and wider society.
Contact Marc O'Connor at Deloitte to discuss this topic in more detail. Further reading: The net zero workforce: Oil, gas & chemicals (deloitte.com)